Partner's objective
To build a web platform that helps organizations, companies, higher education, and teams mobilize their networks via voting. The platform's core is using behavioural science's power — it increases voter engagement by making the voting process more accessible, more social, and more enjoyable.
SDH solution
At the initial stage, the SDH team conducted an in-depth analysis of the project's business logic. In a short time, literally in 3 months, we succeeded in launching the MVP. The civic platform pilot testing began in 2018, and it was launched at the national level in 2020. We are constantly advancing, improving and adding new features to the product. The SDH team has prudently created a sufficiently flexible tool so that the development of the web platform has no limitations.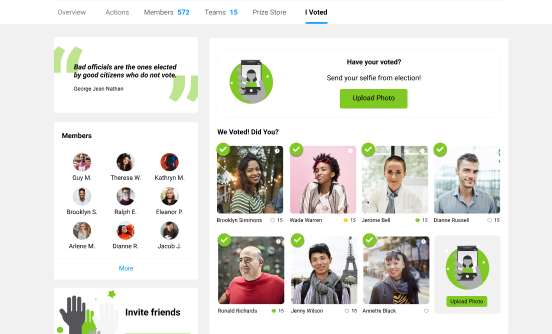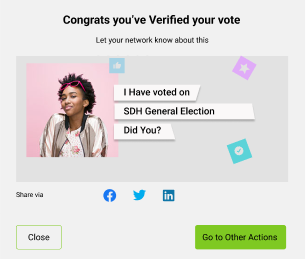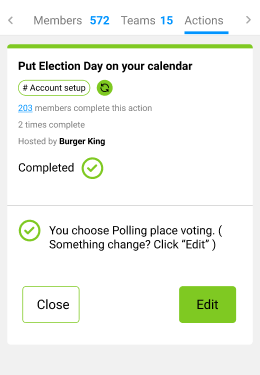 Technologies:
Python, Django, Django Rest Framework, boto3, JS, JQuery, Select2, React, HTML5, PostgreSQL, Celery, MongoDB, Redis, Google Place Api.
Features and Results
Admin panel
To manage the organisation's profile, commands and actions.
Branded pages
These are custom organisation pages, which are individual websites. Each organisation has its own set of actions and teams that carry out different tasks.
"I vote" tracker
Users can track the board with participants who have achieved the main goal — voted in elections.
Team creation
Each organisation has a list of participant profiles and teams participating in challenges.
Customer dashboard
Through a customer dashboard, voters can track organisations, actions, and teams.
NEED A PROJECT ESTIMATE?
Drop us a line and we provide you with a qualified consultation.