MVP of Sake App
sake beverage catalog
Sake App is a best-in-class review-enabled mobile sake-sourcing app.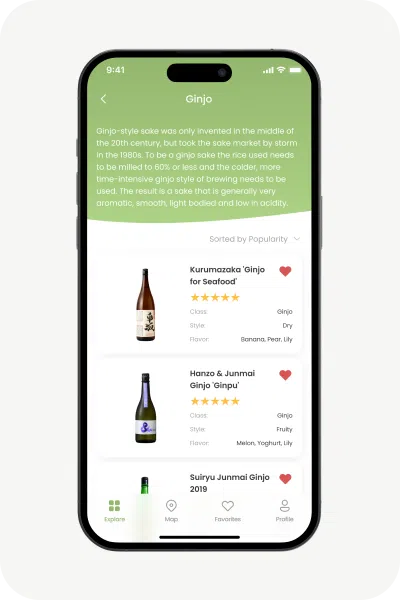 Background
Sake App is a US-based startup for sake lovers that aims to popularize the culture of traditional Japanese alcoholic beverages. The project simplifies the search for the right drink among a huge variety of sake varieties.
Objective
Create an MVP of a mobile app for sake lovers, with the help of which it is easy to find the appropriate drink. The app contains a catalog of different sake brands and convenient search filters.
After researching the market of similar apps, the team created a design concept with a well-thought-out UI/UX. The sake catalog is grouped by various attributes. With an advanced filter system, the user can select a drink by recipe, brewery, brand, and other parameters. The system also features sake reviews — users can rate the drink and write short review impressions. The mobile app is the most convenient format for quick orders on the go. This is a truly unique project and the best mobile app for finding sake!
Beverage catalog
Drinks are grouped by different parameters, which helps to find the most appropriate sake.
Reviews and ratings
In order to understand how popular sake is, the app provides the opportunity to leave reviews.
Extended filters system
The user can set the necessary filters to search for a drink.
Mobile: Java, Android SDK, Firebase.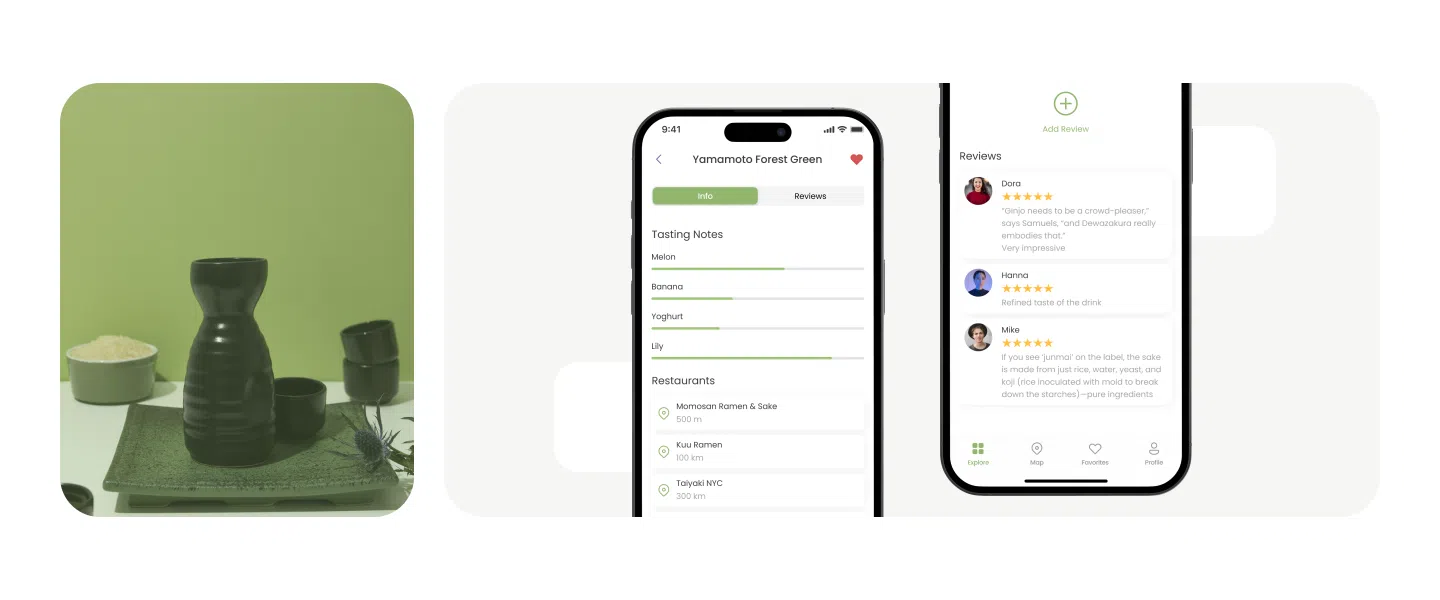 Need a project estimate?
Drop us a line, and we provide you with a qualified consultation.