CTO as a Service
Expand your team's technology capabilities with SDH's CTO
Strategic management of digital transformation
We help you choose the right ROI and goals for your digital transformation. We take into account existing business logic and processes and build a new strategy tailored to technology trends and customer needs.
Planned product development cycle
A dedicated team from SDH will share their experience in software development, design, testing and maintenance. Our specialists control all stages of the product development cycle.
If a company wants to develop innovation, the team will identify new directions for product development and implement those improvements.
Resource estimation and management
Using our extensive development experience, we know which technology stacks are easier to implement and which will require additional investment. Our team creates accurate budgets and time estimates for each business goal and planned innovation.
Request a call
Let's make a development plan for launching a project together! We'll figure out exactly what functionality is needed for your type of software.
Get in touch
Advantages of Custom Software Development
We analyze the existing technologies used by the company and identify their challenges, areas for improvement and potential risks. Our experts identify the company's business goals and determine whether existing innovations are helping the company move toward those goals. We analyze the current technology stack and offer expert advice on how the company can leverage existing resources and what other skills should be brought to the team.
We provide on-demand CTO services to identify opportunities in the industry, additional niches where the company could potentially expand, and to look for innovative ideas that could disrupt the field. After identifying opportunities for future growth, we critically evaluate each one. Based on our experience and study of the company, market and competitors, we assess risks, additional costs and constraints.
The SDH team offers multiple perspectives on the growth and development of your business, contributing various technology stacks and expertise. You get the expertise of the entire team, rather than relying on one person. With CTO as a Service, you know that the team of experts is motivated to successfully complete the project as quickly as possible.
For many companies undergoing digital transformation, software is not their core product or service. With CTO as a Service, you can explore innovation and choose the best set of technologies to optimize internal processes, but you don't have to suspend important business processes.
Implement innovative technologies, develop technological leadership, and identify the risks and competitive advantages of new technologies.
Our experienced developers are ready to take your project to the next level with custom solutions to meet your needs.
Get in touch
Full-cycle software development services
We solve the challenges of small and mid-sized businesses.
We provide customers with a full end-to-end custom development cycle including architecture planning, business analysis for customers, UI/UX design, QA, project management, and support.
SOFTWARE
DEVELOPMENT
LIFE CYCLE
is fully covered.
Planning
Project scope and cost calculation.
Analysis
SRS preparation and workflow setup.
Design
Creation of UX/UI corresponding user needs.
Implementation
Software development sticks to an agreed plan.
Integration
Software Testing and defects fixing stage.
Maintenance
Continuous delivery and project support.
Start Your Project
The CTO as a Service we offer can help you make quality technical decisions, bridge the gap between your technology team and your business results, better understand your team's capabilities and set achievable OKR and KPI.
Our technology stack
We care about the business results and choose most modern technologies to provide fast and effective enterprise development services.
Infrastructure
PostgreSQL, MongoDB, Redis, RabbitMQ, Kafka
Mobile
Java, Kotlin, Swift, Objective-C, Flutter
FrontEnd
React, Redux, JavaScript, Typescript, Sentry, Socket.io
BackEnd
Python/Django, Flask, Aio, Twisted, Celery
Client success stories
CTO as a Service will help reduce the amount of risk in making technology decisions and achieve your business goals with a reliable development strategy.
IoT & IIoT
for an intelligent patient's diagnosis remotely.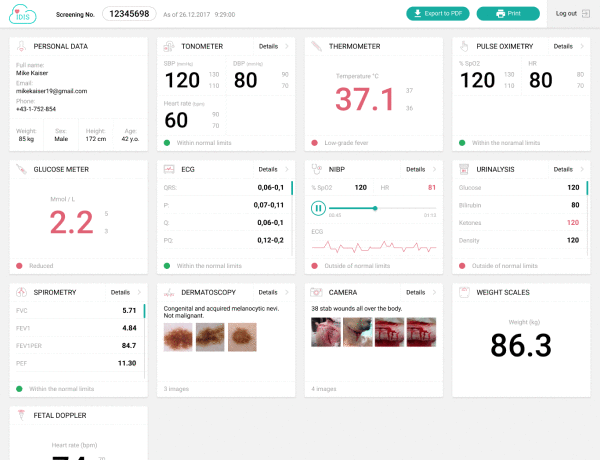 SUBMIT YOUR REQUEST
The processing of your inquiry might take 1 business day.