Product Development
Ensure a successful launch of your product! SDH offers comprehensive software product development services, from strategic business assessment to top-notch design and development.
Get in touch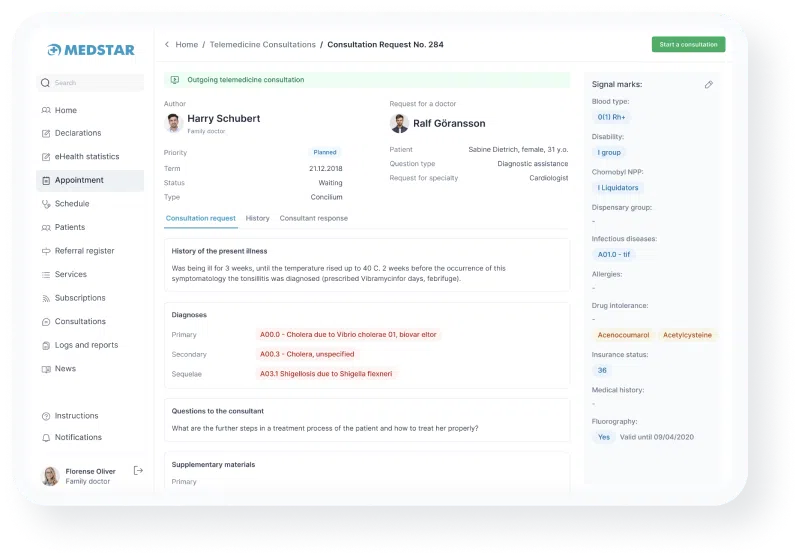 SDH outsourcing company is a reliable partner you can rely on for IT product development.
Your reliable software development partner
Do you need a comprehensive product development solution covering all aspects from creation to launch?
Do you want to transform your innovative ideas into market-ready products?
Our product development service is designed to propel your business forward by crafting bespoke applications that meet your unique needs and exceed industry standards.
ANALYSIS & ASSESSMENT
Our experienced team collects requirements, scheduling discussions with business analysts to identify key product features. We conduct thorough market research to identify the latest and most appropriate technology solutions. In addition, our business analyst provides a preliminary estimate of the time and budget required to realize the project.
PRODUCT VISUALIZATION
By conducting user research and comprehensive testing, we delineate the functionality and appearance of the final product, ensuring that users can effortlessly derive value from it and enjoy their experience. We leverage user insights and thorough testing to shape the end product, ensuring a seamless and delightful user experience.
DEVELOPMENT & IMPLEMENTATION
With a solid plan in place, our skilled engineers step in to bring your software to life. We utilize the most suitable technology stack and adhere to the confirmed UI/UX designs. Our development process includes setting up data and cloud infrastructure, front-end and back-end development, and creating tailored APIs.
LAUNCH & SUPPORT
We assist you in bringing your product to life and are enthusiastic about supporting its ongoing expansion. To enhance deployment capabilities, we implement continuous integration and delivery, ensuring a smooth evolution of your product. Through automated code checks, we expedite the software delivery process, guaranteeing that your product is well-prepared and polished for action.
Benefits
Effective communication and reporting
Cost-effective and transparent billing
Business-oriented approach
Agile & Lean methodologies
Standards we shape
In-depth expertise
Keeping abreast of evolving technology trends and practices allow us to create cutting-edge software solutions.
Tech-strong team
Our professionals onboard exchange their expertise, share corporate values and follow clients' business goals.
Bespoke solutions
Prior to transforming the client's business needs into ROI-driven custom software, we provide in-depth analysis.
Full-cycle development
Complete coverage from business analysis to end-to-end product delivery and further support.
Scalability and growth
We identify the project's growth options at the early stage and scale the software wisely throughout its development.
Direct contractor
SDH does not hire freelance contractors, you interact with the team directly to avoid extra costs and disrupted communication.
Technologies
Backend
Python, Django, AioHttp, FastApi
Frontend
Javascript, Typescript, ReactJS, VueJs
Mobile
Flutter, Java, Kotlin, Swift, Objective-C
Databases
Postgresql, MongoDB, RabbitMQ, Kafka
Infrastructure
AWS, Terraform, Docker, Jenkins, Linux
Industries we serve
We guide businesses to the industry's top accepting the competition challenges.
🏥 Healthcare
Finance
Travel
Education
Logistics
Accounting
E-commerce
Field Services
Cooperation models
Dedicated Team
This model guarantees a fixed budget for your software development project, regardless of time and expense. The main advantage of a fixed-price model is that it allows you to plan and set an exact budget for your project.
160 Hours of Part & Full Time
Predictable Monthly Budget
Fixed Cost & Flex Scope
This model guarantees a fixed budget for your software development project, regardless of time and expense. The main advantage of a fixed-price model is that it allows you to plan and set an exact budget for your project.
Predefined Budget & Terms
Time & Materials
If your project is undefined and needs ongoing work, you can ask for hourly engagement. It is also known as a pay-as-you-go hour-wise rolling contract.
Requirement-Based Working Hours
Pay Only for Measurable Work
FAQ
Virtually any type of product can be developed, including software applications, mobile apps, and more.
The timeline for product development varies widely depending on the complexity and nature of the product. It can range from several months for simple products to several years for highly complex ones.
The cost of product development depends on the type of mobile app or web application. Each case of custom development is unique and depends on many factors. Send a request and our experts will estimate the cost and development timeframe.
Need a project estimate?
Drop us a line, and we provide you with a qualified consultation.