Healthcare
SDH is a direct provider of custom health and medical software development services. We're a proven expert in creating software for optimizing workflow in healthcare organizations. Digital Health (EHR/EMR, MIS, HIS, IoMT, eRx, RPM, etc.) software development is our key expertise.
Get in touch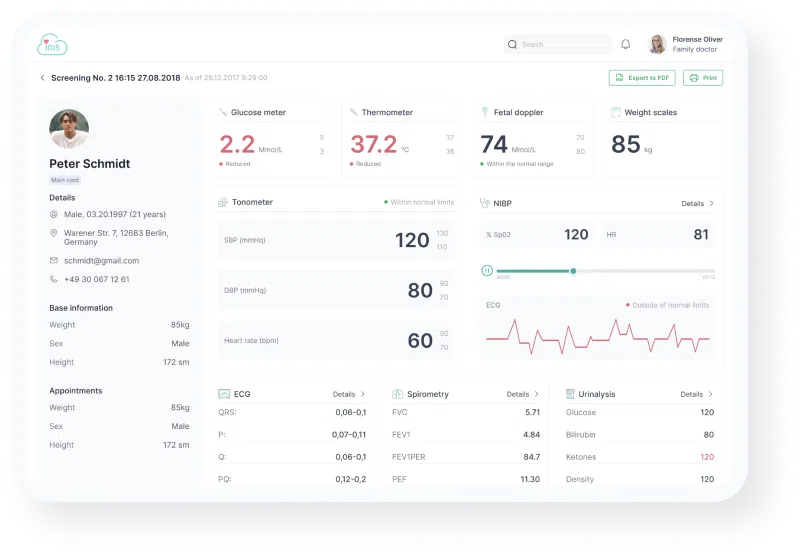 SDH is your trusted tech partner, driving the adoption of digital solutions for healthcare providers, organizations, and innovators.
2M
healthcare professionals
Over 11M users use digital health products developed by SDH's team. We offer comprehensive software development services and IT consulting best suited to help you grow in the competitive world of healthcare.
Electronic Health Records
EHR and EMR software store medical data centrally, including history, lab results, treatment plans, etc. Seamless integration with EHR enables patient access and tracking of significant updates.
Medical Information Systems
Our solutions include medical info systems, patient portals, and appointment scheduling apps, empowering patients to book appointments, check meds, request refills, consult online, and more.
Hospital Management Software
Our engineers create robust HMS, HIS, and eHealth solutions to streamline info exchange among doctors, patients, and practitioners, enhancing decision-making through coordinated care among physicians and facilities.
Telehealth Software
Maximize store-and-forward, remote monitoring, and real-time telemedicine. Our app offers advanced medical diagnostics, treatment, tracking, and preventive care, addressing healthcare industry challenges.
PACS and DICOM
SDH specializes in cloud PACS software for secure data access and storage in medical imaging, supporting DICOM networks and protocols.
IoT Software
We create software, web, and mobile solutions that integrate with wearable medical devices (BP, ECG, heart rate, glucose monitoring, etc.) for tracking, managing, diagnosing, and monitoring public health.
Healthcare Software Integration
We have a successful history of integrating third-party technologies (e.g., cloud billing, lab data transfer, insurance databases, communication modules, charting/reporting) into medical products.
AI and Machine Learning
Our R&D team uses advanced AI and ML algorithms to analyze complex health data and predict disease likelihood and patient outcomes.
Medical Imaging Solutions
SDH develops software for storing, sharing, and analyzing medical images, such as X-rays and MRIs, to aid in diagnosis and treatment.
Challenges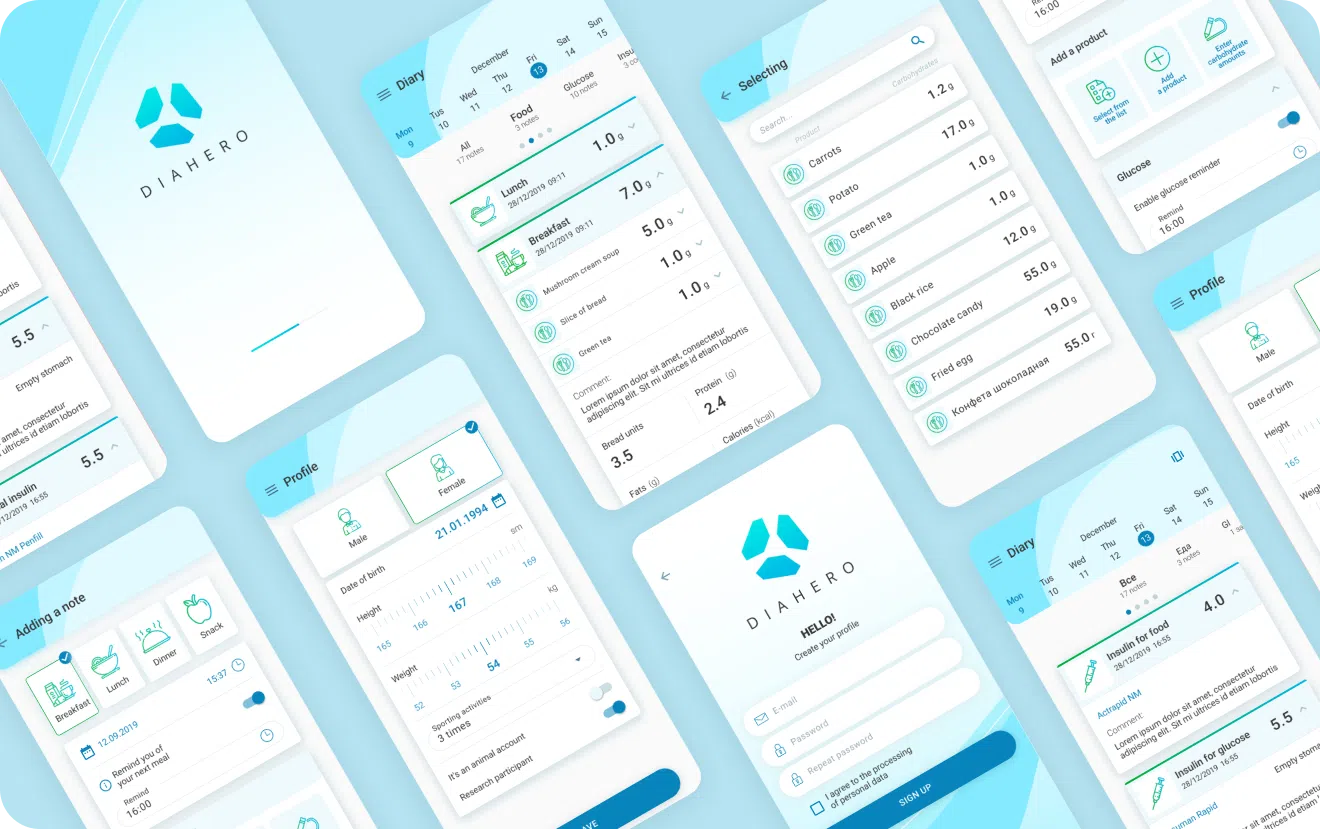 Team as Service
With a team of 100+ motivated professionals, SDH provides complete coverage of SDLC processes with an Agile + Scrum approach and direct communication: Dedicated team, Fixed time, fixed cost and flexible scope,
Time and materials
.
Product Development
Create customized software solutions that address specific needs and challenges within the healthcare sector. This approach offers several benefits, including cost-efficiency, access to specialized expertise, and faster time-to-market.
Regulatory Compliance
We ensure that your custom medical software is compliance-friendly with regulatory standards such as HIPAA, HL7, CDA, CCD, QRDA, DICOM, NwHIN, etc.
Process
Gathering requirements
Analysis
Project planning
UX / UI design
Implementation
QA testing
Deployment
Maintenance
Standards we shape
In-depth expertise
Keeping abreast of evolving technology trends and practices allow us to create cutting-edge software solutions.
Tech-strong team
Our professionals onboard exchange their expertise, share corporate values and follow clients' business goals.
Bespoke solutions
Prior to transforming the client's business needs into ROI-driven custom software, we provide in-depth analysis.
Full cycle
Coverage of all stages of development: from business analysis to end-to-end product delivery and further support.
Scalability and growth
We identify the project's growth options at the early stage and scale the software wisely throughout its development.
Direct contractor
SDH does not hire freelance contractors, you interact with the team directly to avoid extra costs and disrupted communication.
Technologies
Backend
Python, Django, AioHttp, FastApi
Frontend
Javascript, Typescript, ReactJS, VueJs
Mobile
Flutter, Java, Kotlin, Swift, Objective - C
Databases
Postgresql, MongoDB, RabbitMQ, Kafka
Infrastructure
AWS, Terraform, Docker, Jenkins, Linux
Industries we serve
We guide businesses to the industry's top accepting the competition challenges.
Healthcare
GIS
Travel
Education
Logistics
Accounting
E-commerce
Field Services
Need a project estimate?
Drop us a line, and we provide you with a qualified consultation.