SaaS Development
Your business, your rules. Discover bespoke SaaS solutions that match your unique needs, boost efficiency, and future-proof your operations. SDH excels in SaaS software development, boasting a dedicated team of over 100 tech experts and a proven track record in creating custom SaaS solutions.
Get in touch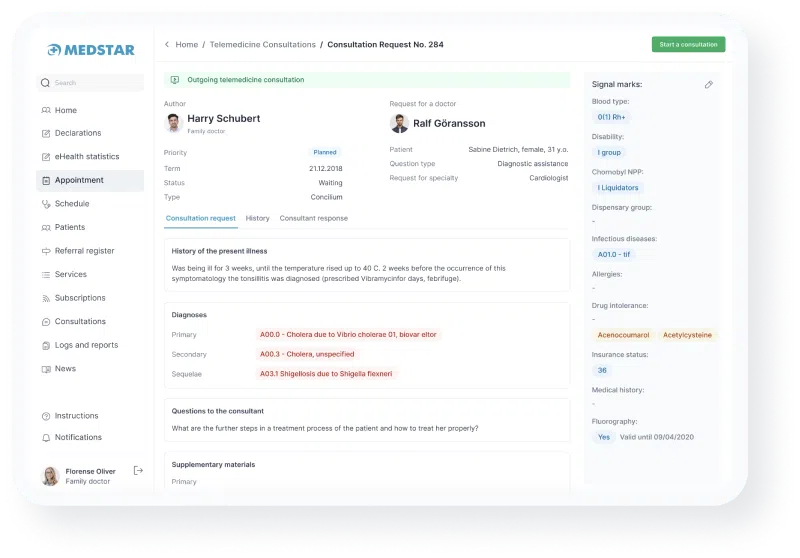 SDH provides comprehensive full-cycle SaaS application development services. We aim to assist your project at every phase, crafting secure, scalable, and performance-oriented solutions customized to your unique business requirements.
Your reliable software development partner
Are you interested in building a new SaaS application that can revolutionize customer experience?
Are you ready to transform your software ideas into a scalable and efficient SaaS product?
Get enterprise-class, ready-to-market SaaS applications that will transform your customers' experience and make your organization highly competitive.
SAAS DEVELOPMENT CONSULTING
The variety of SaaS application development options may stump you, but feel free to contact our team of dedicated SaaS application development consultants. We find the perfect combination of technologies to suit your business objectives and ensure they are in harmony with your capabilities.
SAAS APP DESIGN
SDH's team of experts help you create a vision for your SaaS through an in-depth UX study, identifying functional and aesthetic aspects that maximize its value. SaaS product prototyping and UX/UI design lay a solid foundation for seamless implementation and development of your idea into reality.
SOFTWARE-AS-A-SERVICE DEVELOPMENT
With dedicated software engineering teams, we provide SaaS product development services that turn your concept into a reliable, holistic product with the necessary functionality, security and scalability.
THIRD-PARTY INTEGRATIONS
Enhance your product with third-party integrations that speed development, reduce costs, and help you stay ahead of the competition. Our specialists integrate third-party services into SaaS solutions and create new APIs.
CLOUD DEVELOPMENT
Take advantage of SDH's 9 years of experience in building and deploying cloud applications and infrastructures. We help you unlock the full potential of your SaaS development investments with AWS, Google and Azure.
MIGRATION TO SAAS
Our experienced team can help migrate your existing on-premises product to a SaaS model. We offer the best solution for your business to fit your needs and budget.
Standards we shape
In-depth expertise
Keeping abreast of evolving technology trends and practices allow us to create cutting-edge software solutions.
Tech-strong team
Our professionals onboard exchange their expertise, share corporate values and follow clients' business goals.
Bespoke solutions
Prior to transforming the client's business needs into ROI-driven custom software, we provide in-depth analysis.
Full-cycle development
Complete coverage from business analysis to end-to-end product delivery and further support.
Scalability and growth
We identify the project's growth options at the early stage and scale the software wisely throughout its development.
Direct contractor
SDH does not hire freelance contractors, you interact with the team directly to avoid extra costs and disrupted communication.
Technology stack
Backend
Python, Django, AioHttp, FastApi
Frontend
Javascript, Typescript, ReactJS, VueJs
Mobile
Flutter, Java, Kotlin, Swift, Objective-C
Databases
Postgresql, MongoDB, RabbitMQ, Kafka
Infrastructure
AWS, Terraform, Docker, Jenkins, Linux
Industries we serve
We guide businesses to the industry's top accepting the competition challenges.
Healthcare
GIS
Travel
Education
Logistics
Accounting
E-commerce
Field Services
Cooperation models
Dedicated Team
This model guarantees a fixed budget for your software development project, regardless of time and expense. The main advantage of a fixed-price model is that it allows you to plan and set an exact budget for your project.
160 Hours of Part & Full Time
Predictable Monthly Budget
Fixed Cost & Flex Scope
This model guarantees a fixed budget for your software development project, regardless of time and expense. The main advantage of a fixed-price model is that it allows you to plan and set an exact budget for your project.
Predefined Budget & Terms
Time & Materials
If your project is undefined and needs ongoing work, you can ask for hourly engagement. It is also known as a pay-as-you-go hour-wise rolling contract.
Requirement-Based Working Hours
Pay Only for Measurable Work
FAQ
SaaS development, or software-as-a-service development, refers to the process of building and delivering software applications using the Software as a Service (SaaS) model. Primary SaaS is a cloud computing model that allows users to access software applications online, without having to install or maintain the software on their own devices.
The cost of developing a SaaS product varies widely depending on its complexity, features, and technology stack. We offer customized quotes based on your specific project requirements. Please contact us to discuss your needs and get a detailed cost estimate.
We offer various SaaS development services, including product consulting, application design, software development, third-party integrations, and migration to SaaS. Our team is here to guide you through every step of the SaaS development process.
Need a project estimate?
Drop us a line, and we provide you with a qualified consultation.