Diabetic Self-Monitoring App — DiaHero™
for improving the management and treatment of diabetes.
In 2021, DiaHero was recognized with a DesignRush award for best design.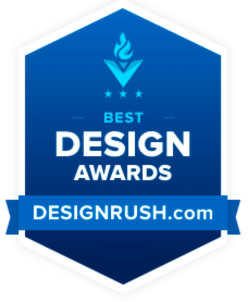 -70%
reduction in dietary errors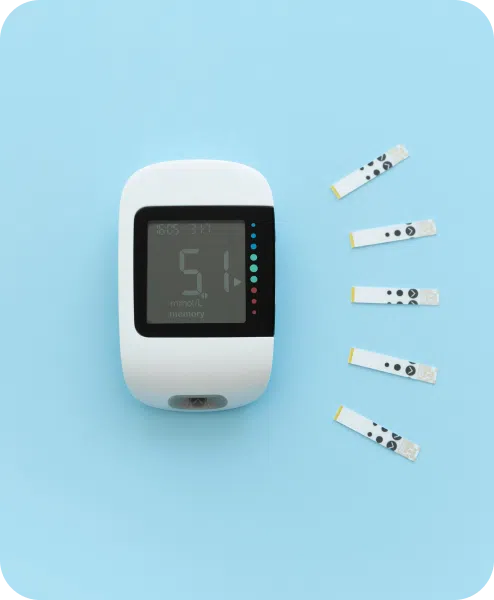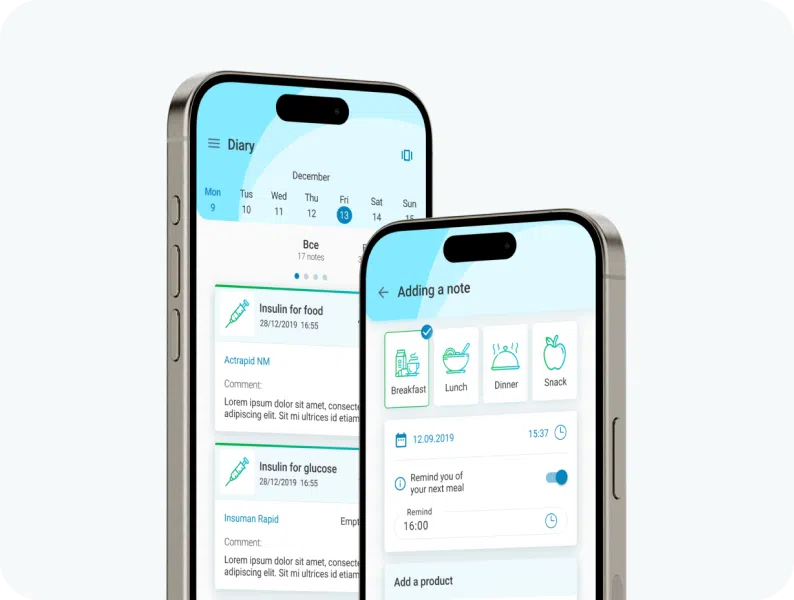 Background
DiaHero Foundation is a Ukrainian non-profit organization created to help people cope with diabetes. The project is designed to make life easier for people with diabetes by supporting research and developing pain-free automated diabetes management solutions. The app is a handy medical "journal" for a diabetic, which allows patients to keep track of blood sugar levels, record the content of each meal with automatic calculation of its bread units, and calculate the required insulin dose.
Objective
To develop a handy application for people with diabetes. It should allow them to keep records of their blood sugar level, note the contents of every meal with automated calculation of its Bread Units, and estimate the required dose of insulin.
Visit website
The SDH team created a mobile application that simplifies the lifestyle of people with diabetes through improved blood glucose control. The mobile app reminds a user when it's needed to measure a glucose level, to eat according to the diabetes meal plan and schedule, and to take a dose of insulin, calculated on the basis of the consumed carbohydrates.
Depending on the regularly filled-in food and blood sugar data, it shows statistics to analyze the dynamics of changes according to a user's treatment plan.
Meal plan compilation.
According to the specific amount of bread units per portion or carbohydrate targets for each meal, a user can form his/her own meal plan for a day.
Menu formation.
The app allows a user to create a diet menu consisting of custom and built-in meal options, based on the specified amount of bread units or carbohydrate grams.
Insulin dose calculator.
The app automatically calculates the required insulin depending on the scheduled meal plan or consumed amount of carbs each mealtime.
Reminders.
A user pre-arranges the schedule according to which gets notifications on taking blood sugar level measurements, meals, and insulin injections.
Bread Units counting.
Automated build-in BUs counting function allows a user to compare completely different types of food to each other and measure the impact they have on the diet.
Mobile
Kotlin, Koin, Android SDK, Navigation Components
Frontend
Retrofit 2, MVVM patterns, Kaspresso (UI test).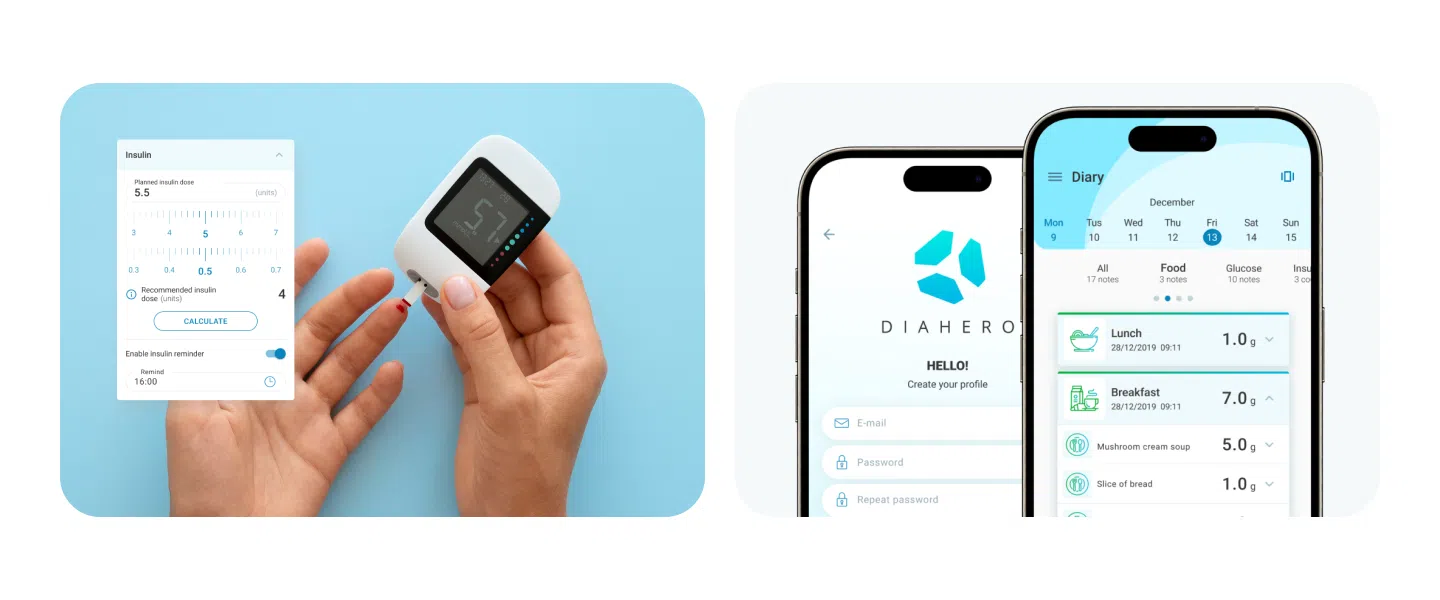 Need a project estimate?
Drop us a line, and we provide you with a qualified consultation.