Partner's objective
create a mobile platform for experts in accounting to post about accounting and economics, to discuss publications and provide financial advice to consumers. The platform should also be useful to users who need advice from accounting experts.
SDH solution
The main idea of the project is a "mini" social network for accountants. We developed two mobile applications, which improve user interaction with the platform. The application has functionality for financial advice to consumers from banks and credit institution. Flutter and the Dart programming language were chosen as the technological solution, which greatly accelerated development. Both iOS and Android apps are already available in the Play Market & App Store.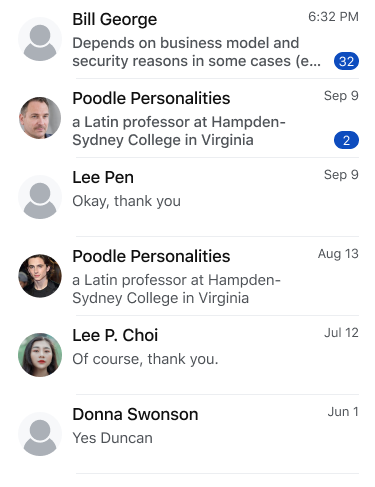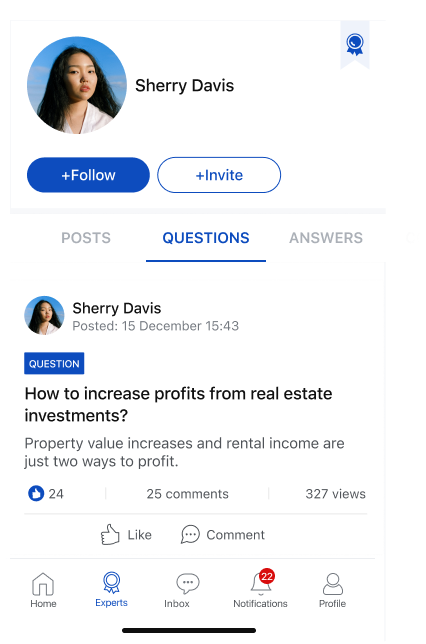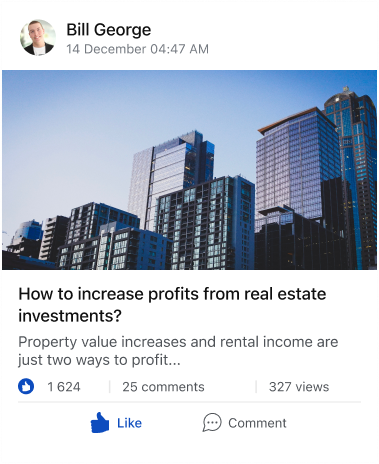 Technologies:
Flutter, Firebase (Google), APNS (apple), Apple and Google sign-in, MobX, ConnectyCube
Features and Results
Publication tags
You can find all kinds of publications by easy navigation with tags.
Reactions and Comments
It's possible to react and comment on other people's posts.
User Profile
In the user profile you can fill in information about the expertise field.
Notifications
Alerts give you the opportunity not to miss answers to your questions, news and messages.
Questions & Answers
You can ask a professional question and get thousands of answers with opinions from various experts in the field of accounting.
Posting
The user can publish the text of the post and attach pictures to it.
NEED A PROJECT ESTIMATE?
Drop us a line and we provide you with a qualified consultation.