AI-Driven GIS Mobile App
to automate bicycle quests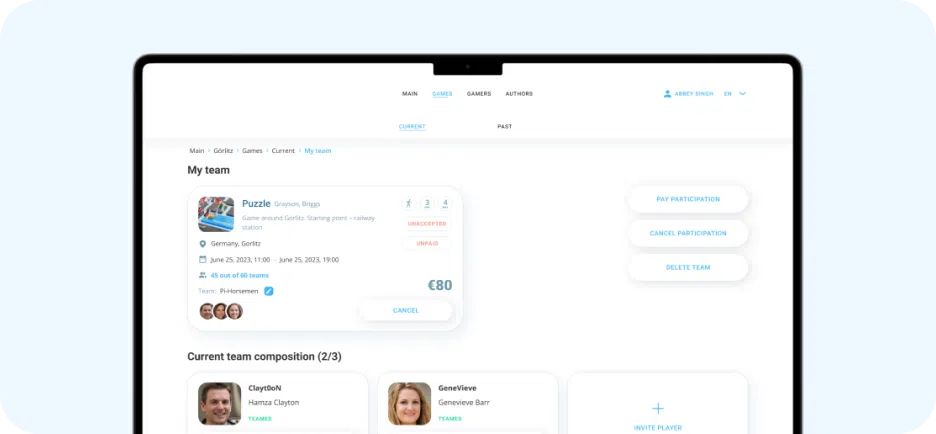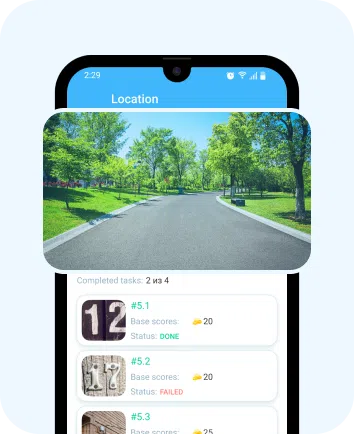 Background
The customer (NDA protected) organized cycling and hiking photo quests all over the world. The creation of each quest was preceded by a long labor-intensive preparation of paper cards with tasks. The organizers developed their own AI image recognition model and needed a contractor to implement this model into the application and digitize the games.
Goal
To develop a mobile app for players of the sports and entertainment game — photo quests. The app should help players to pass photo tasks from the quest due to the built-in image recognition algorithm.
Our team and the partner's developers implemented a user-friendly mobile application for Android. It allows players to quickly complete photo quest tasks along various routes. Being in the desired location during the game, according to the photo task, the player points the camera of his smartphone at the desired object. If the app recognizes the object, the task is successfully completed.
This mobile app also greatly simplified the game creation process.
Location Map
The application provides a detailed map with the game locations. The games can take place not only in the streets of the city but also on rough terrain, in remote villages.
Image recognition algorithm
Thanks to the real-time image recognition system, players are able to quickly perform photo quests in just a few seconds.
Player Profile
All of a player's achievements — in current and past games — are collected in his profile. Player ratings are compiled based on these data.
Ability to create teams
The player can send an invitation to a particular game to his friends in the application, create a team and pass the quests together.
Different types of quests
Walking and cycling quests are available by default.
List of routes
The player can choose the most attractive routes, for which he gets points by completing photo tasks.
Backend
Java, Android SDK
Frontend
JavaScript, jQuery, HTML5
Integrations
PostgreSQL, Celery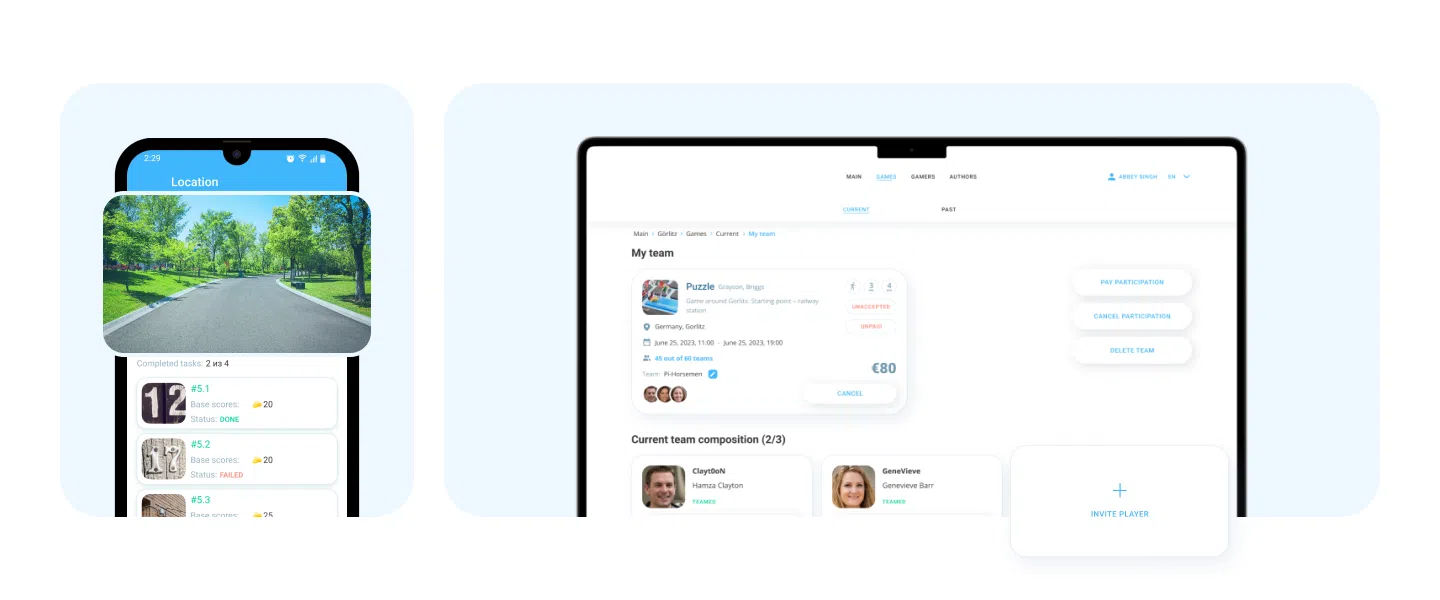 Need a project estimate?
Drop us a line, and we provide you with a qualified consultation.