Partner's objective
The app is designed for astrology enthusiasts. It is designed to calculate the natal chart accurately, give daily personalized horoscopes, calculate partner compatibility and answer chorara questions.
SDH solution
With a sleek and eye-catching design, we moved on to application logic. Facilitated by professional astrologers, we developed calculation algorithms for natal chart, personalized daily horoscopes, synastry (compatibility horoscope), and chorary question. Initially a user enters the exact date, time and place of birth to make natal chart calculations via API and retrieve data for other calculations. A natal chart (circle) is a unique feature among similar applications. Textual predictions appear on the screen, understandable to a wide range of infographic users. The app has been developed for the iOS platform.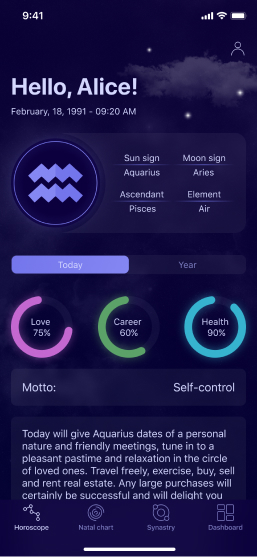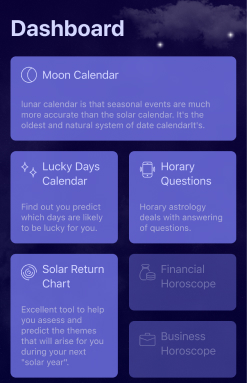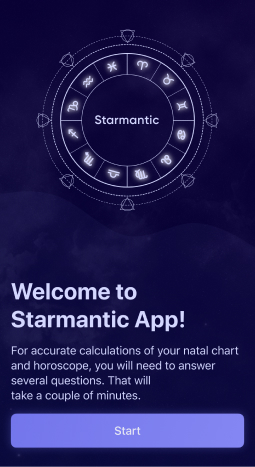 Technologies:
Mobile (iOS): Swift 5, Cocoa, debug FLEX, Alamofire, SwiftJSON, Kingfisher, SwiftDate
NEED A PROJECT ESTIMATE?
Drop us a line and we provide you with a qualified consultation.