Marketing Documentation for IT Projects
2023-03-07
1012
In today's fast-paced and data-driven world, marketing documentation for IT products and software startups can vary depending on the specific product or service being offered, as well as the target audience and marketing strategy. Whether you have an established software product, application, or service or you're in the development stage, you need to have an understanding of what you'll be offering your customers. Your goal here is to understand your position in the market and industry. What marketing documentation typically includes?
Marketing Strategy
Developing a well-defined marketing plan and strategy is critical for IT products and software startups because these companies operate in a highly competitive environment. They need to differentiate themselves from their competitors and communicate their unique value proposition effectively to potential customers. 
A marketing strategy is an overall approach that the company takes to achieve its marketing goals. It outlines how the company will differentiate itself from competitors, create a unique value proposition, and target specific customer segments. The marketing strategy is the first and essential component of the general marketing plan.
A marketing strategy often includes sections such as: 
Executive summary 
Product vision 
Goals 
Market analysis 
Target audience details
Competitor analysis 
Branding and messaging 
Relevant marketing channels 
Portraits of target audiences should include information about their "pains" and problems. This helps shape the solutions your product can provide, so you can form your own unique selling proposition. 
| | | |
| --- | --- | --- |
| Segments | Pain targets | Your solutions |
| Segment characteristics.  | What problems does the segment face?  | How can your product solve it? |
Marketing Plan
A marketing plan is a comprehensive document that outlines the overall marketing strategy, including the goals, target audience, messaging, channels, and tactics. It provides a roadmap for the company to follow and helps ensure that all marketing activities are aligned with the company's goals and objectives.
In such a document, you often include sections such as: 
Campaigns and their goals
Content plans
Timeline for delivery
Marketing activities 
Responsibilities 
Budgets.
Download a marketing plan template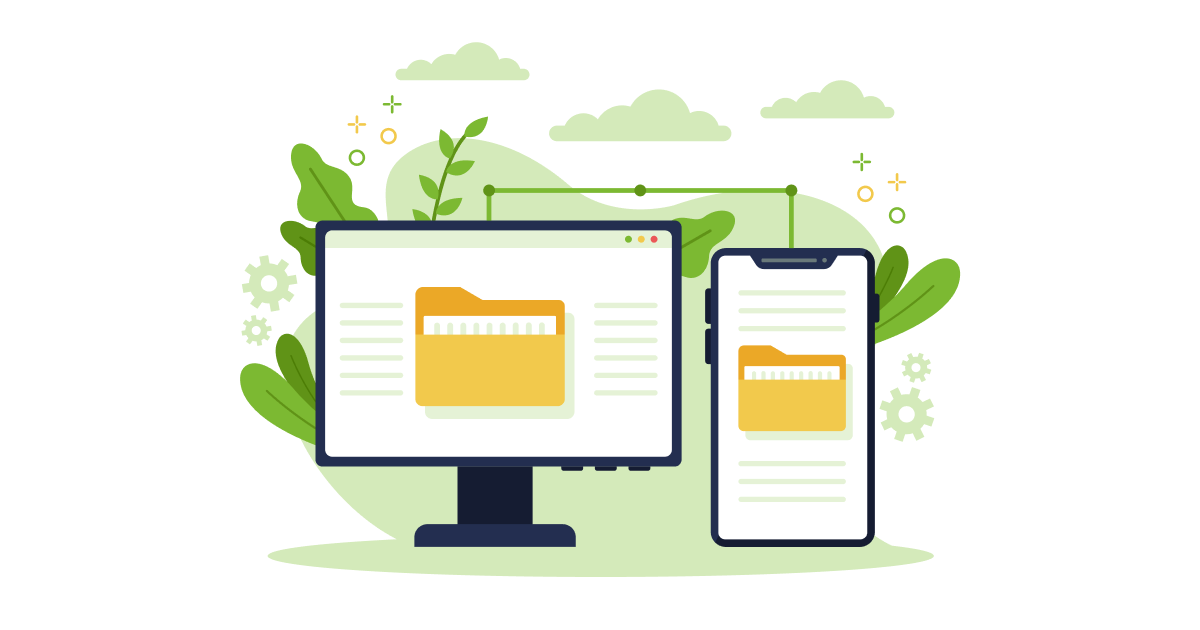 Brand Guidelines
Brand guidelines, also known as brand standards or brand manuals, are essential documents that provide a set of guidelines and rules for how a business's brand should be represented visually and tonally across all media platforms.
Brand purpose and values
Logo usage guidelines
Color palette
Typography
Tone of voice
Imagery and photography
Brand messaging and positioning
Application (print, digital, social media)
Company letterhead.
Business Presentations
The power of a well-made presentation can't be ignored. Presentations are still one of the best ways to connect with an audience, change perceptions, and sell products and services. Different areas of business may need nicely-prepared and comprehensive presentation materials. Here are just a few of the most important ones:
Explainer presentation
Sales presentation
Pitch presentation
Research presentations
Portfolio or Projects
Team presentation
Recruitment and HR presentations, etc.
The most popular tools for creating presentations: PowerPoint, Google slides, 
Prezi, and video presentations as well. 
Marketing Messaging
Once you have determined who you're going to target, it's time to identify exactly what sort of information you want to deliver and how you want to be perceived. When forming key messages, use the formula that has proved successful in practice SDH: 
Segment 1: Why? — What? — How?
Segment 2: Why? — What? — How?
...
Segment N: Why? — What? — How?
Segment 1…N — these are segments of your target market,
Why? — benefit or "hidden pain" of the client,
What? — your product,
How? — in which way you are solving the client's problems.
For example, for the SaaS solution Radiolance, a platform for transcribing radiological images, the key messages are as follows: 
Clinical Segment: Unleash the full potential of your diagnostics (why?) with the Radiolance  platform (what?), engaging the largest network of trusted radiologists to analyze and describe MRI, CT, X-ray, and mammography (how?). 
Customized Pitch Deck
A pitch deck is a short presentation used by startups and businesses to pitch their products or services to potential investors, clients, or partners. 
| | |
| --- | --- |
| Main Content of Pitch Deck | Description |
| Problem statement | Problem or challenge that the product or service is designed to solve. It should be clear, concise, and focused on the target audience's pain points. |
| Solution | How the product or service addresses the problem and provides a unique solution that is different from other solutions in the market. |
| Market opportunity | Data and insights about the target market, such as the size of the market, growth rate, and potential revenue. |
| Business model | The company's revenue model and how it plans to generate revenue. It should include information about pricing, distribution channels, and customer acquisition strategies. |
| Competitive landscape | Overview of the competitive landscape, including a comparison of the product or service with its competitors. |
| Marketing and sales strategy | Marketing and sales strategies that the company will use to acquire and retain customers. |
| Team | Information about the team members, their experience, and their roles in the company. |
| Financials | Financial projections, including revenue and profit projections, as well as the expected burn rate and the timeline to reach profitability. |
| Ask | Specific ask or request the company is making, such as investment, partnership, or sales. |
The content and order of the pitch deck may vary depending on the audience and the purpose of the presentation. However, a well-structured and engaging pitch deck can help businesses convey their message effectively and increase the chances of success.
Read also: Best Pitch Deck for Healthtech Startup
Digital Marketing Documents
SEO Documents
Search engine optimization (SEO) is a critical component of digital marketing, and there are several SEO documents that businesses can use to help optimize their website and content for search engines. Here are some of the main SEO documents and spreadsheets:
Keyword research document
On-page optimization document
Technical SEO audit (template)
Content Briefs or Specification for Copywrites (template)
Link-building strategy 
Analytics and reporting document (traffic, rankings, conversions, and other KPIs).
SMM Documents
Social Media Marketing (SMM) is an important aspect of digital marketing that helps businesses promote their products and services through social media platforms. By creating and maintaining these SMM documents, businesses can improve their social media marketing efforts, build their brand, and generate more leads and revenue:
Social media strategy document
Social media calendar or scheduling
Content creation and publishing guidelines 
Social media advertising document
Influencer outreach list
Analytics and reporting document (engagement, reach, impressions, click-through rates, conversion rates, and other KPIs).
SEA/PPC documents
SEA (Search Engine Advertising) or PPC (Pay-per-click) is a form of digital advertising that allows businesses to display their ads on search engine results pages or other websites and pay only when a user clicks on the ad. Here are some of the main SEA/PPC documents:
Advertising strategy document
Keyword research and selection document (with search volume, competition level, and potential traffic for each keyword)
Negative keywords list
Ad creation guidelines 
Campaign management document (ad scheduling, bid management, and budget allocation)
Analytics and reporting document (impressions, click-through rates, conversion rates, cost per click, etc.).
Content Templates
It's not a bad idea to have social networking templates and rendered creatives on hand. Here are the recommended sizes for creatives on LinkedIn, Twitter, Facebook, and Instagram:
Platform

Profile Picture

Cover Photo/
Header Image

Shared Image

Shared Link Preview

Company Logo

LinkedIn

400 x 400 px

1584 x 396 px

1200 x 627 px

1200 x 628 px

300 x 300 px

Twitter

400 x 400 px

1500 x 500 px

1200 x 675 px

1200 x 628 px (Twitter Card Image)

300 x 300 px

Facebook

180 x 180 px

820 x 312 px

1200 x 630 px, 

1080 x 1920 px (Story)

1200 x 628 px (Highlighted Image)

N/A

Instagram

110 x 110 px

N/A

1080 x 1080 px (Photo),
1080 x 1350 px (Portrait), 

1080 x 1920 px (Story)

N/A

N/A
It's important to note that these are recommended sizes, and some social media platforms may compress or resize images. It's a good idea to test your creatives on different devices and platforms to ensure they look their best.
Content Calendar or Schedule
Content schedule should consist of the:
Type of content and topics
Who is responsible for each piece of content?
What is the deadline?
Posting dates.
Download a content plan template
By the way, we recommend the SMM and Ads planning solution Kontentino — a social media tool for approvals and management.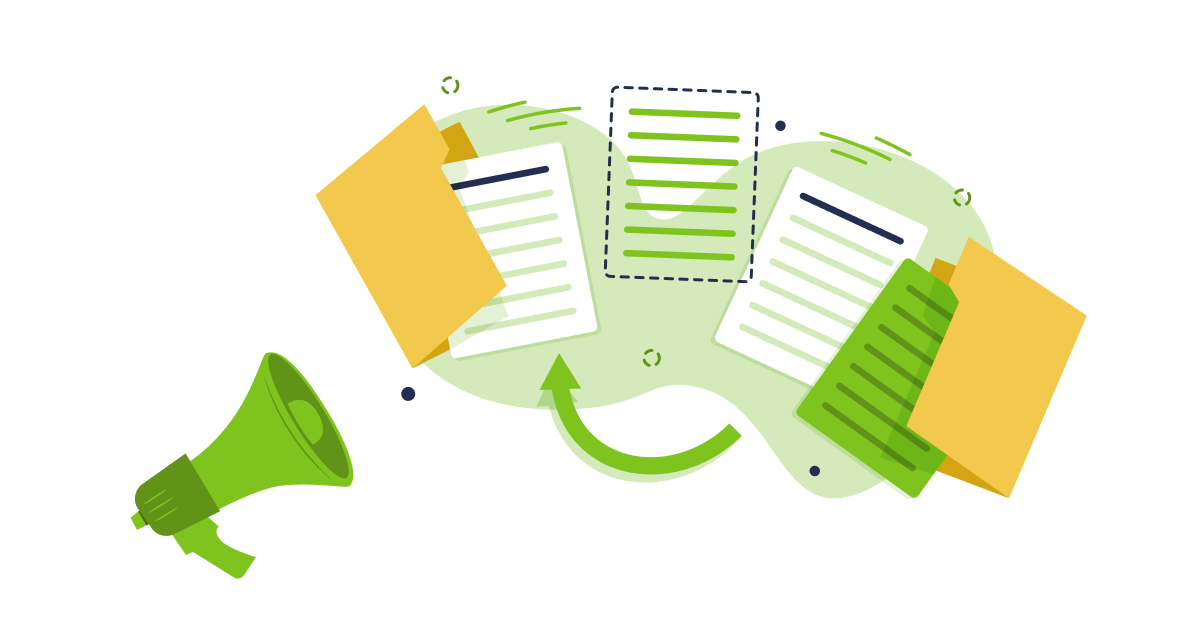 High-Demanded Documents for Software Startups
Product brochure
This is a concise document that provides an overview of the product, its features, benefits, and use cases. It is often used as sales collateral for customer meetings, conferences, and trade shows.
White paper
This is an in-depth, educational document that presents a problem or challenge and offers a solution that the product or service can provide. It's typically used to build thought leadership and generate leads.
Case studies
The case study is a real-life example of how a customer used the product or service to solve a problem or achieve a goal. It's often used to demonstrate the value of the product to potential customers.
Technical documentation
This set includes user manuals, installation guides, API documentation, and other technical information about the product. It's essential to help customers understand how to use the product and can reduce support requests. Get here a full list of technical documents. 
Website content
This includes landing pages, product pages, blog posts, and other content that communicates the product's value proposition to potential customers. It's often the first point of contact between the customer and the company.
Video content
This includes product demos, explainer videos, customer testimonials, and other video content that helps potential customers understand the product and its benefits.
Sales book
These are slides or presentations used by sales teams to pitch the product to potential customers. They often include data and statistics to support the product's value proposition.
Email marketing campaigns
This includes email newsletters, product updates, and promotional emails to keep potential and existing customers engaged.
Social media content
This includes posts on social media platforms such as Twitter, LinkedIn, and Facebook to engage with potential customers and promote the product.
Press releases
These are announcements to the media about the product or company news to increase brand awareness and generate publicity.
Best marketing documentation tools
Google Docs, Sheets, Slides, and Data
SMM and Ads planning: 
Software Development Hub provides services for writing mobile applications, web products, and software for various fields. Competent implementation of client's ideas is possible due to the expertise of technical specialists, whose work is coordinated by an experienced project manager. 
Discuss your project
Keeping up with evolving technology trends and practices, we create cutting-edge software solutions.
Marketing Documentation Marketing
Discuss your project
Keeping up with evolving technology trends and practices, we create cutting-edge software solutions.