SDH at Mobile World Conference 2023 in Barcelona
2023-03-02
571
Contents
On the 27th and 28th of February, Pavlo Yablonskiy, CTO, Vasyl Kuchma, Managing Partner and Natalia Brashkova, HR manager, were at one of the largest and most influential mobile technology conferences in the world — Mobile World Conference. They had a strong will to discover technological innovations and meet like-minded professionals.
Since 1987 the conference has had a strong impact not only on the mobile industry but on the technology sector as a whole. It brings thousands of visitors every year from around the world. It is organized by GSM Association in Fira de Barcelona.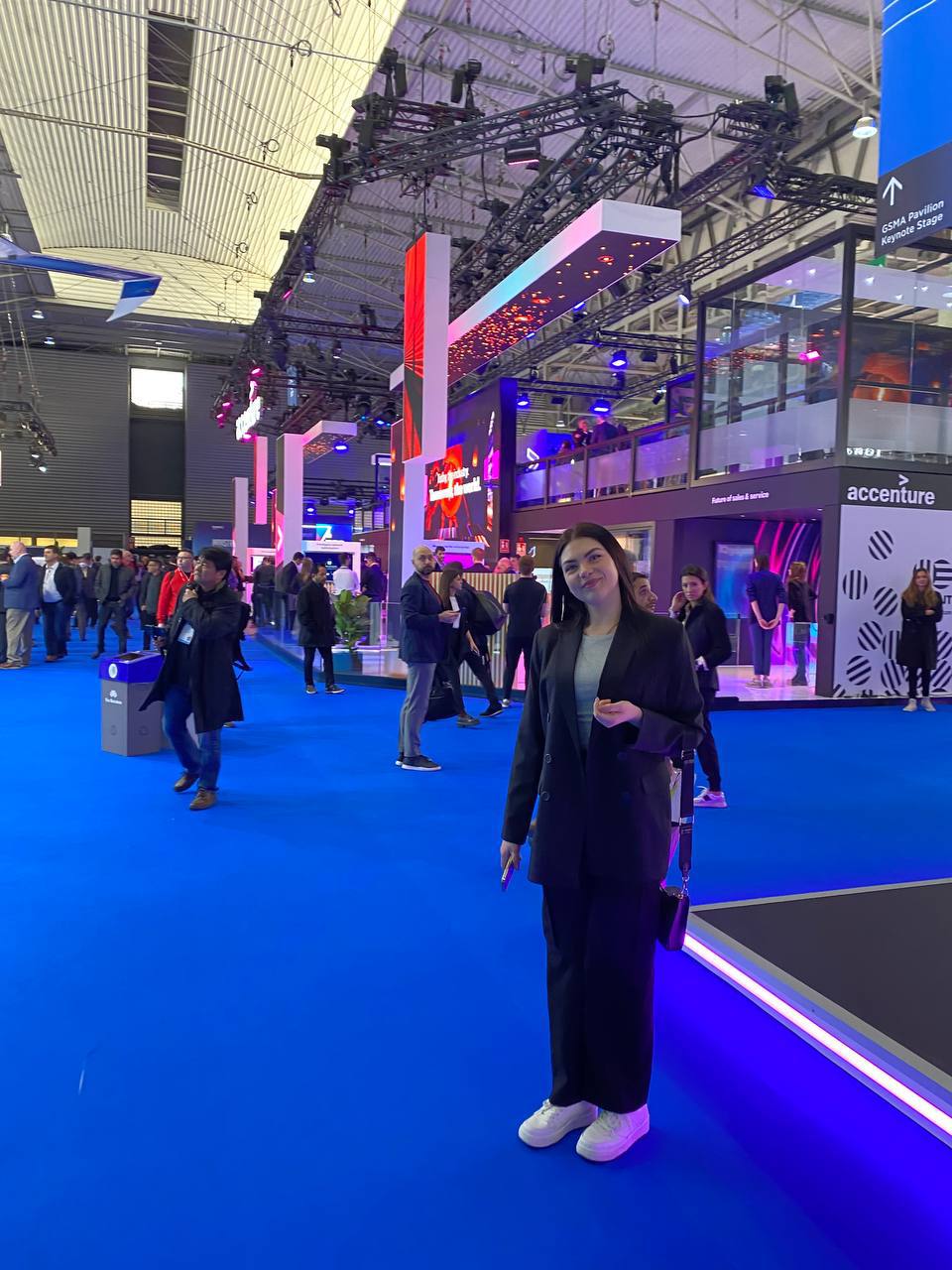 Vasyl, Pavlo and Natalia were impressed by the venue's scale. Large installations, stunning ARs, breaking-through exhibits — everything caught their attention. They saw a wide range of products and technologies, including the latest smartphones, tablets, wearables, and other mobile devices. In addition to hardware, there were also numerous software and app developers present at the event, showcasing the latest mobile apps and software solutions.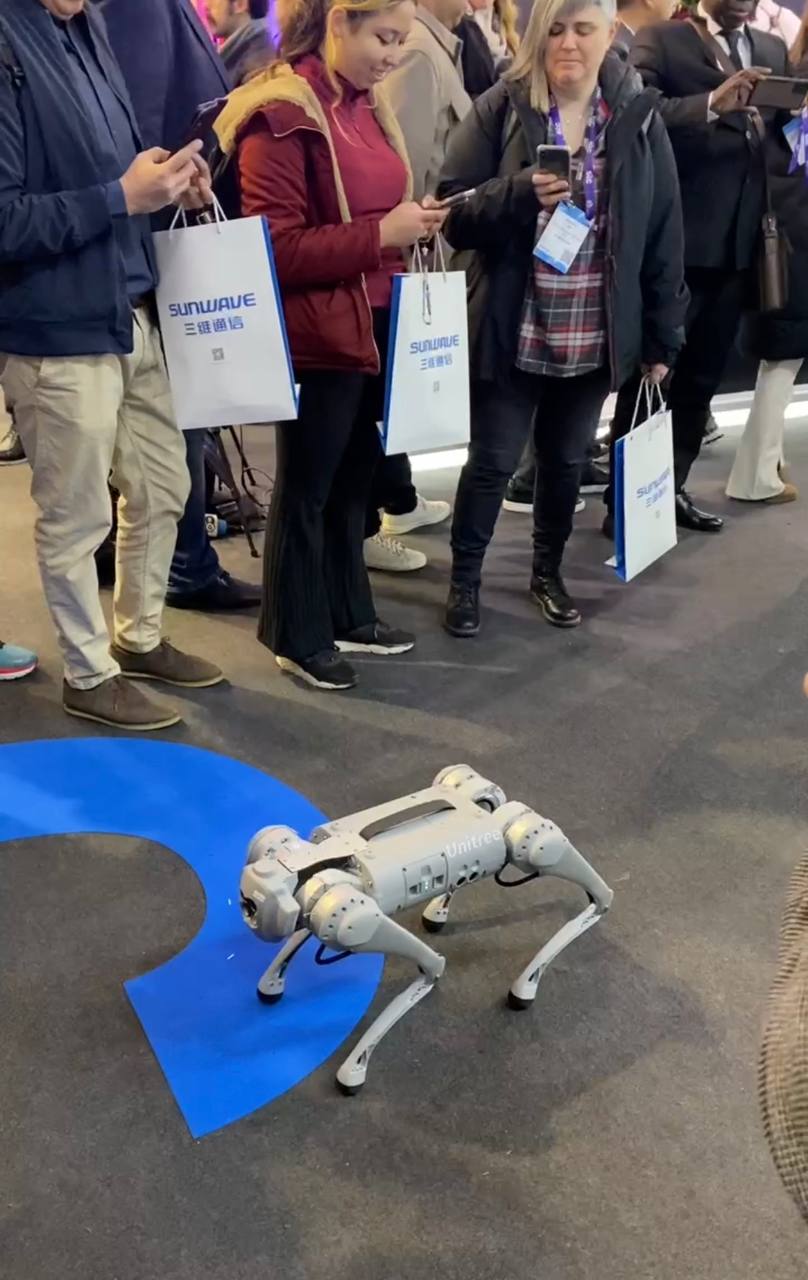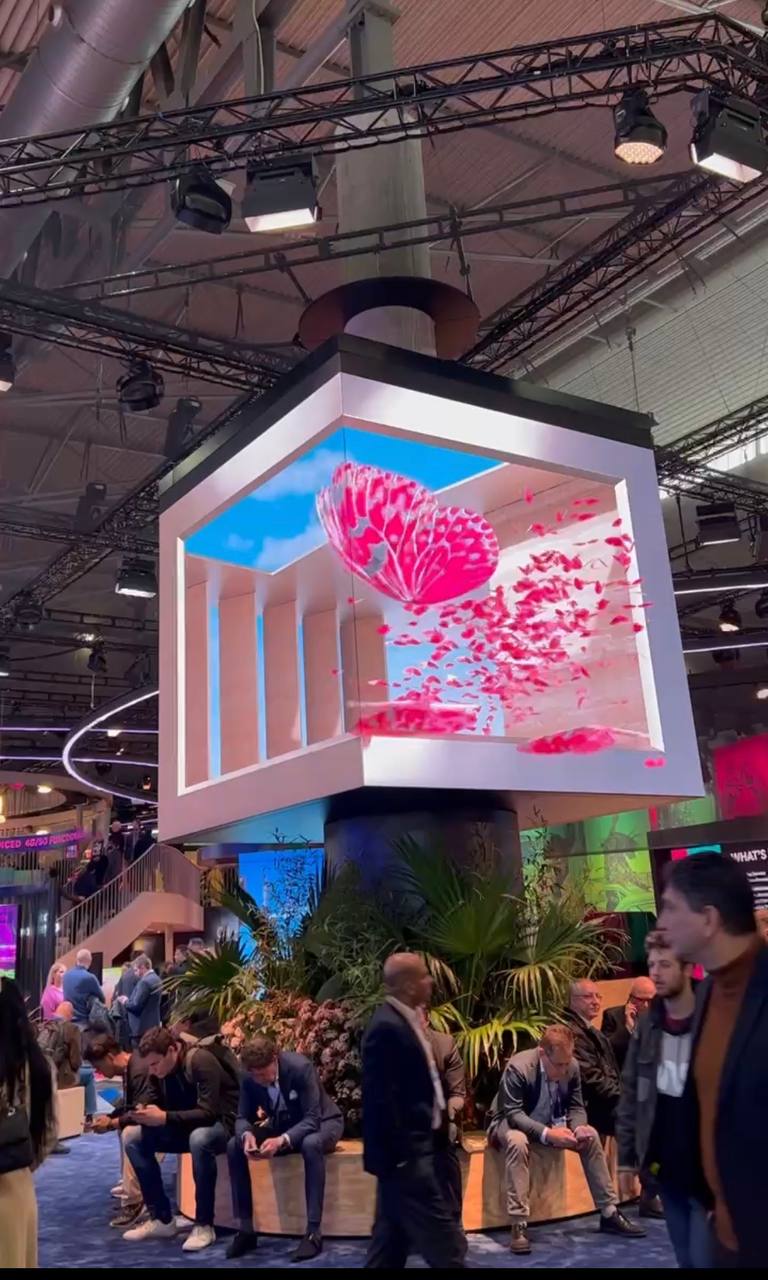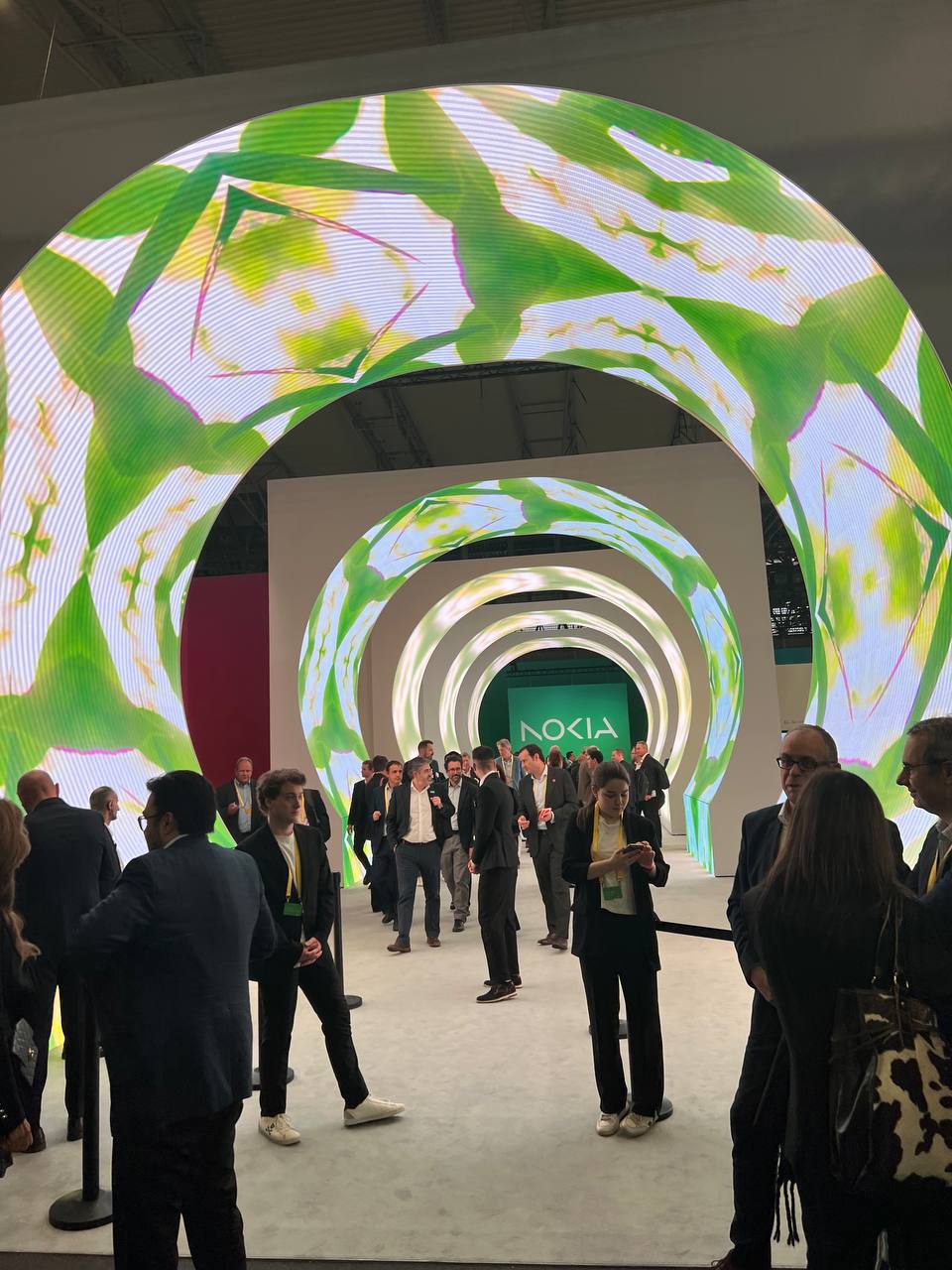 The event also featured keynote speeches from industry leaders, panel discussions, and workshops on a variety of topics related to the mobile industry. These sessions provided attendees with valuable insights into the latest trends and technologies in the mobile world.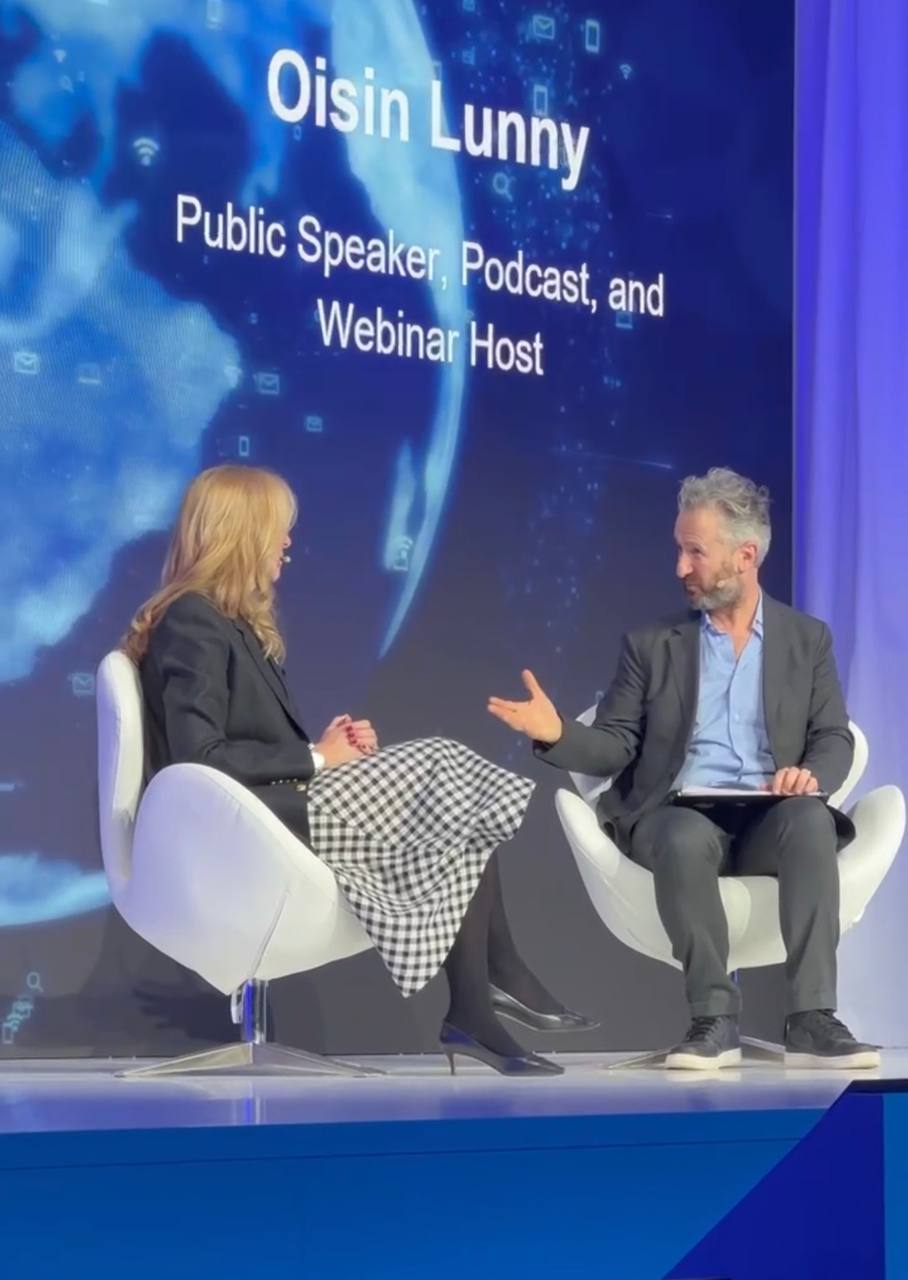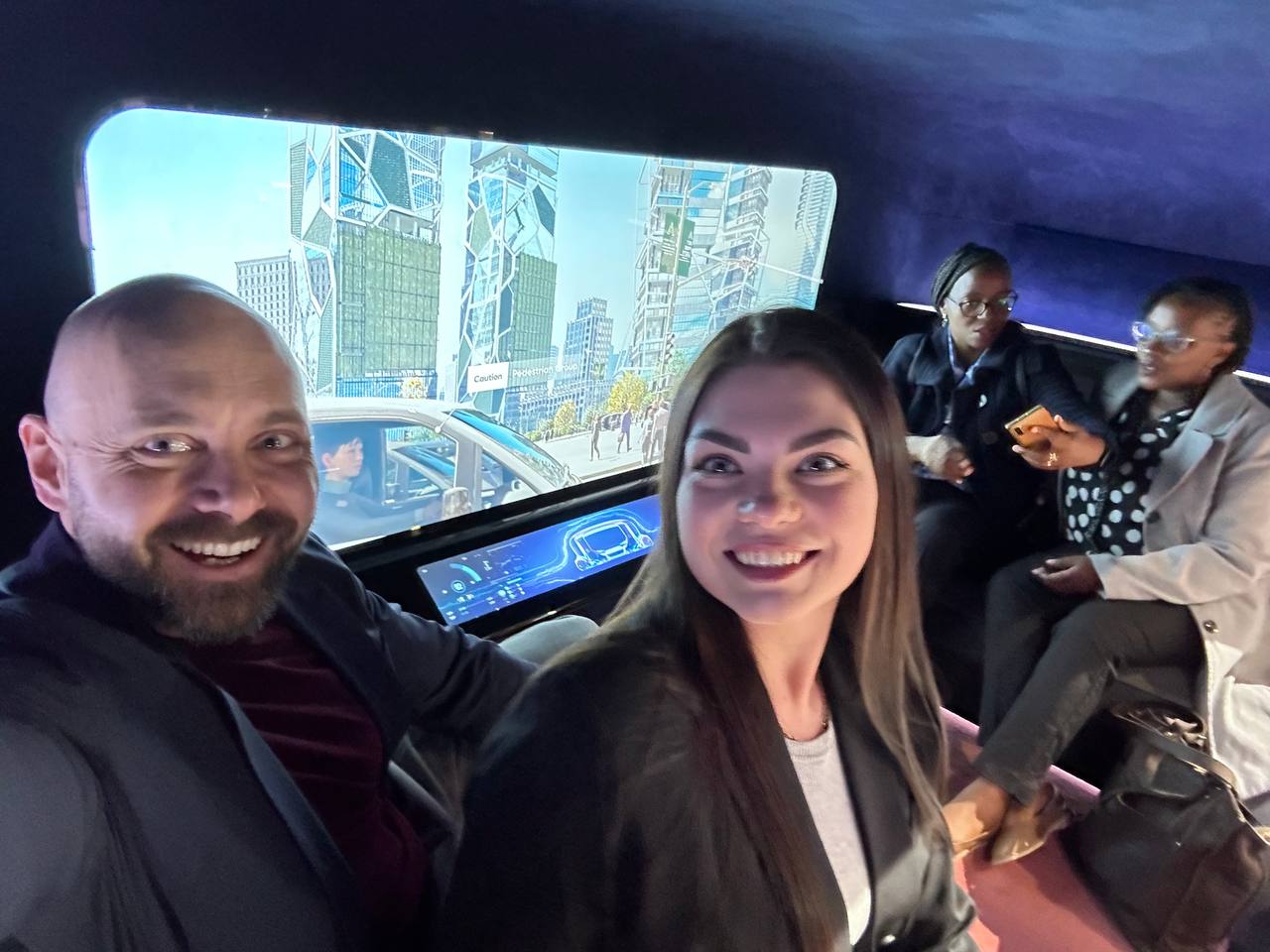 4YFN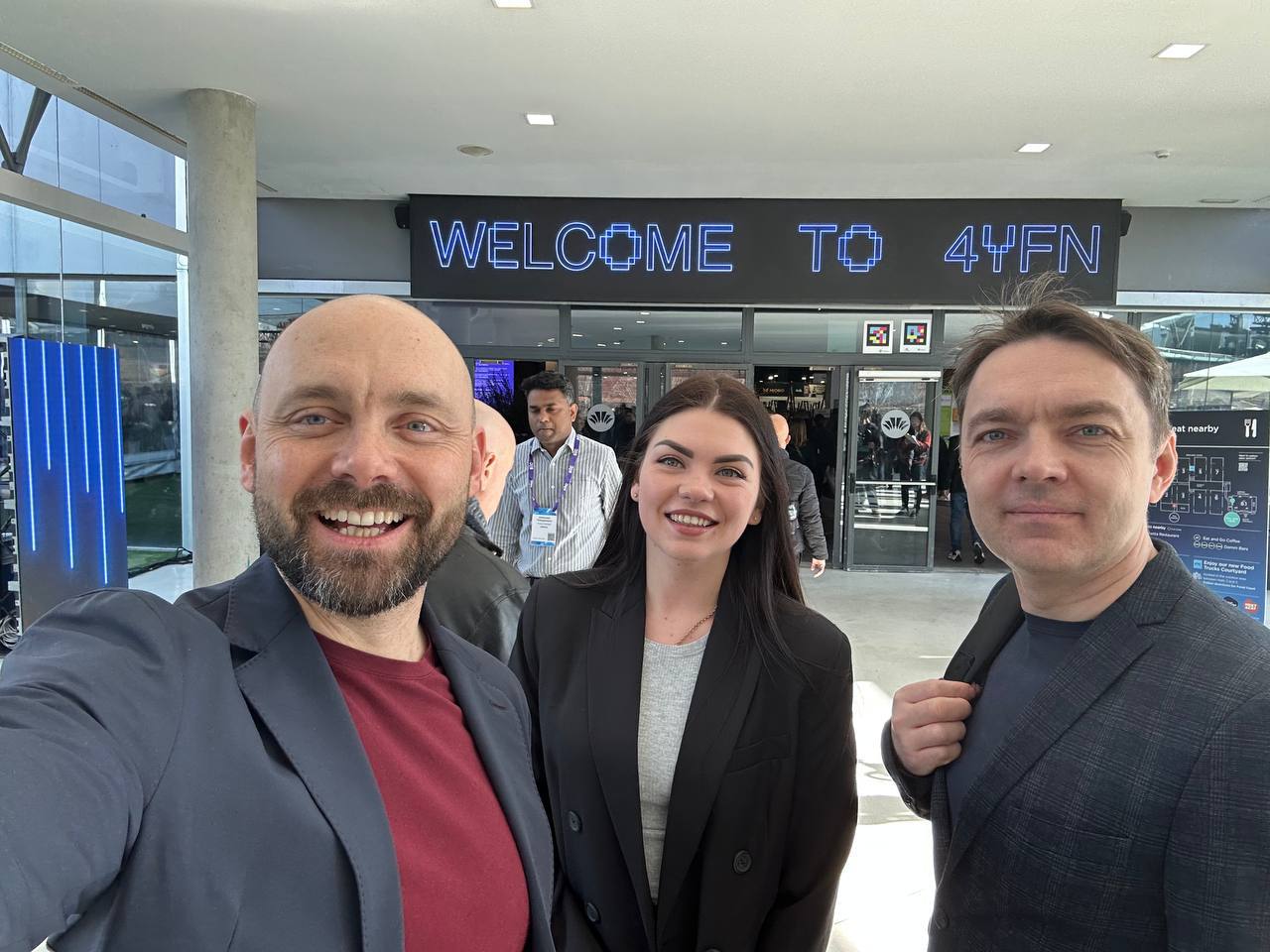 4YFN (4 YEARS FROM NOW) is a startup event was held inside MWC. It was definitely a must-go for our colleagues. The hall was filled with many stands displaying their latest developments. Vasyl and Pavlo tried different VR technologies, while Natalia preferred complex platforms for improving the quality of job interviews and team building. Moreover, together they learned about cutting-edge solutions for healthcare, enterprise management, marketing, the music industry, and more. Not to mention interacting with robots and playing with radio-controlled cars which work on 5G.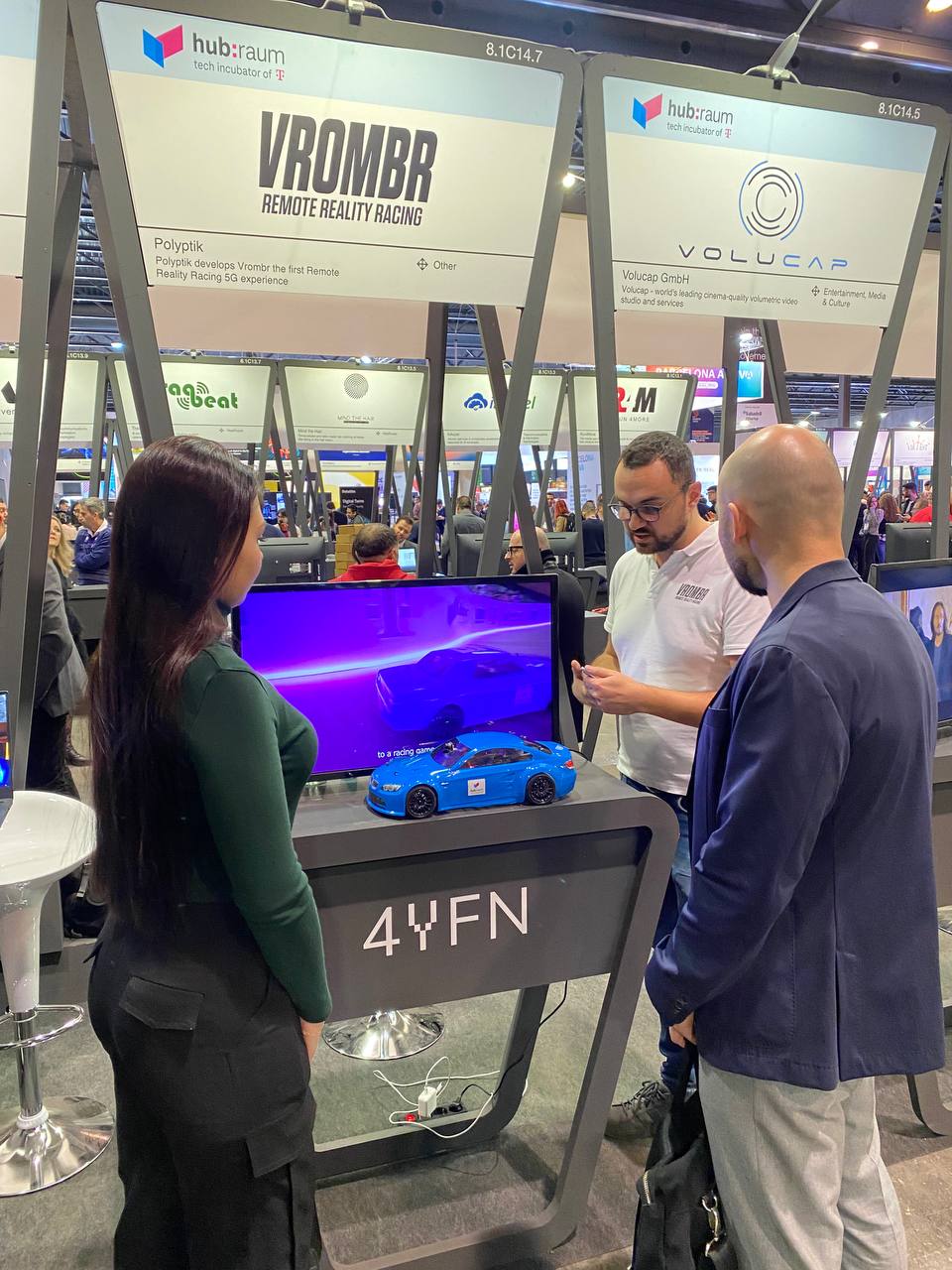 During the event, they spent time not only enjoying the projects but also networking with the founders, CTOs, and representatives. It was an amazing opportunity to meet new people and exchange valuable experiences.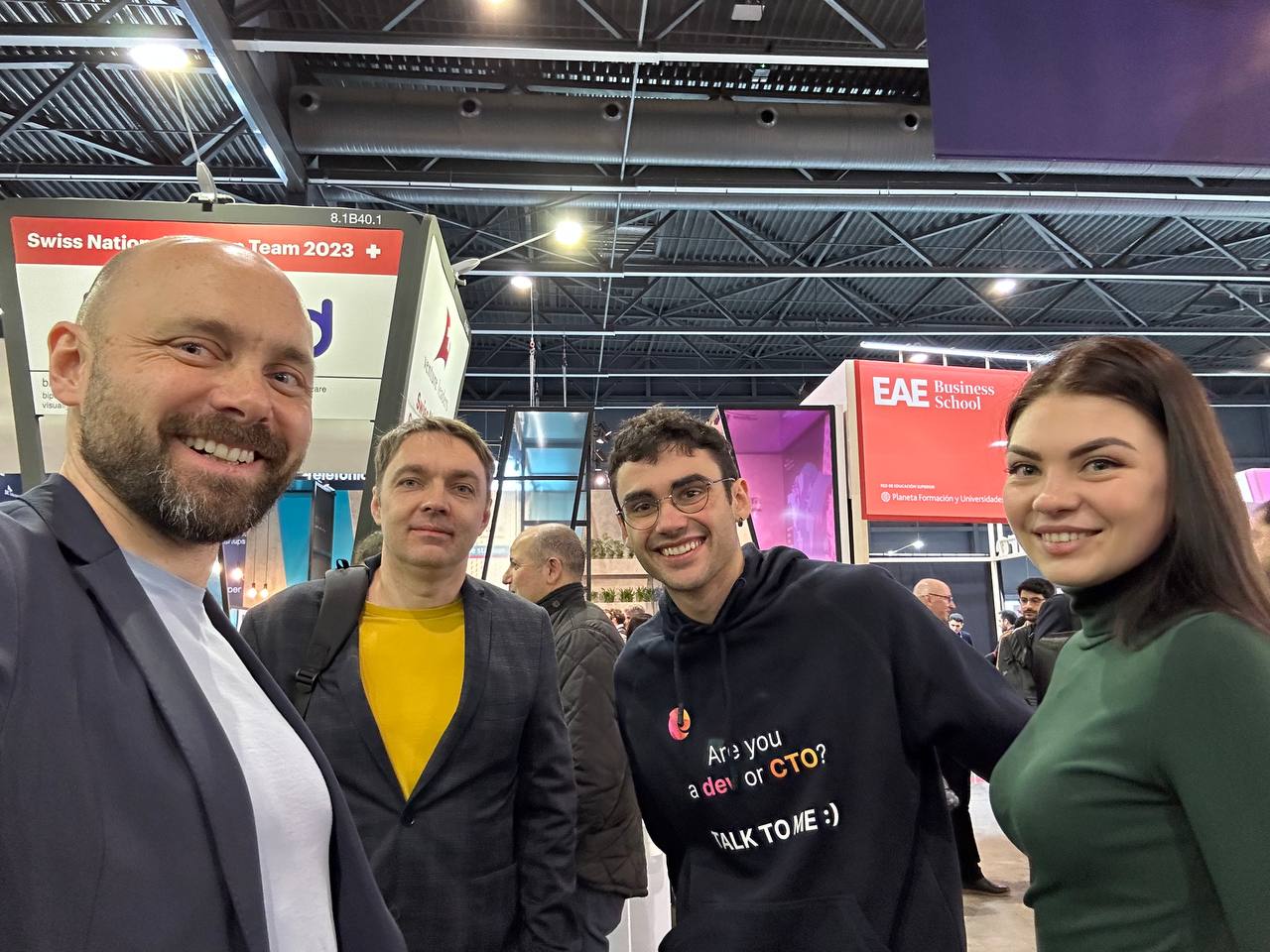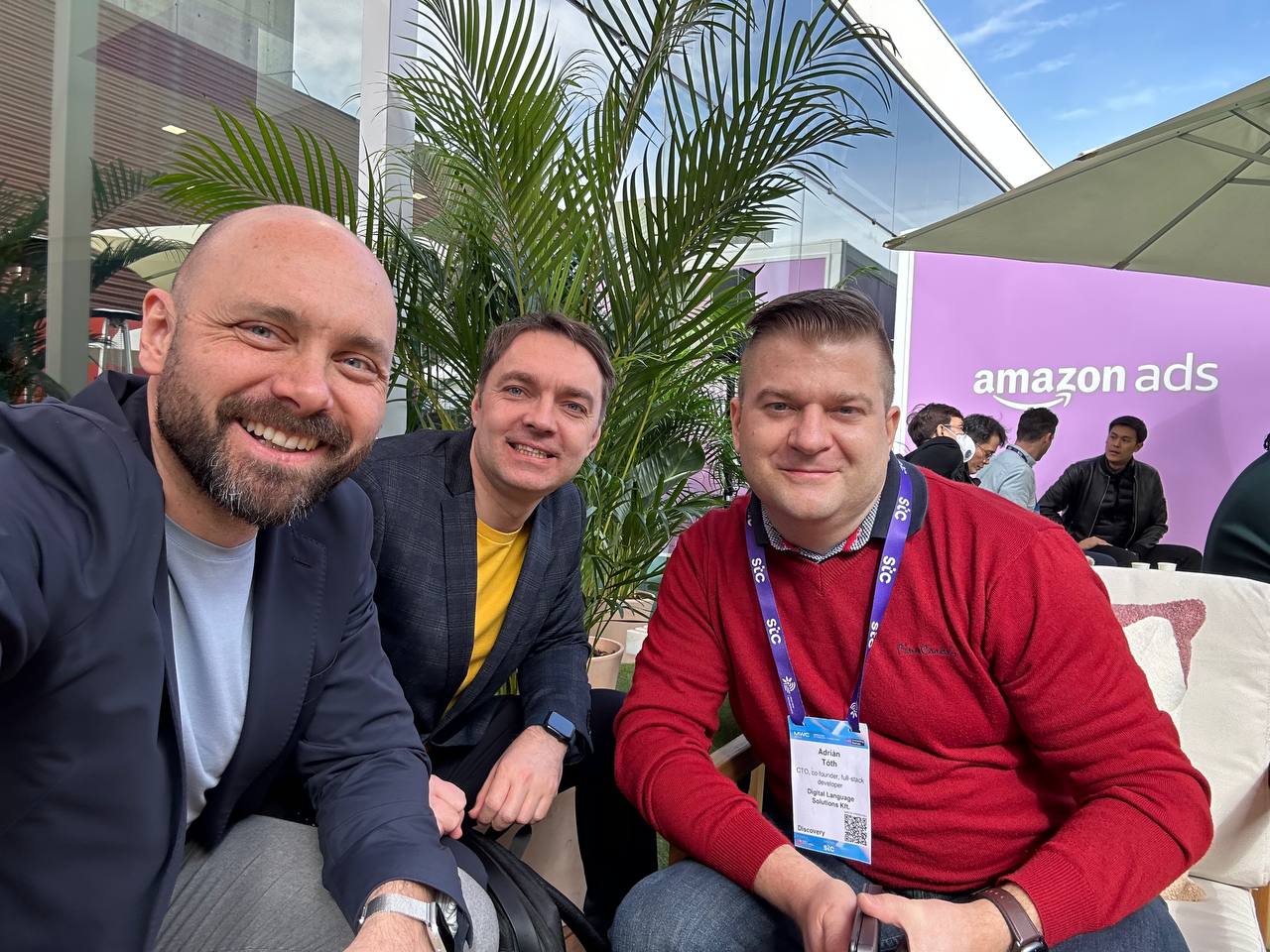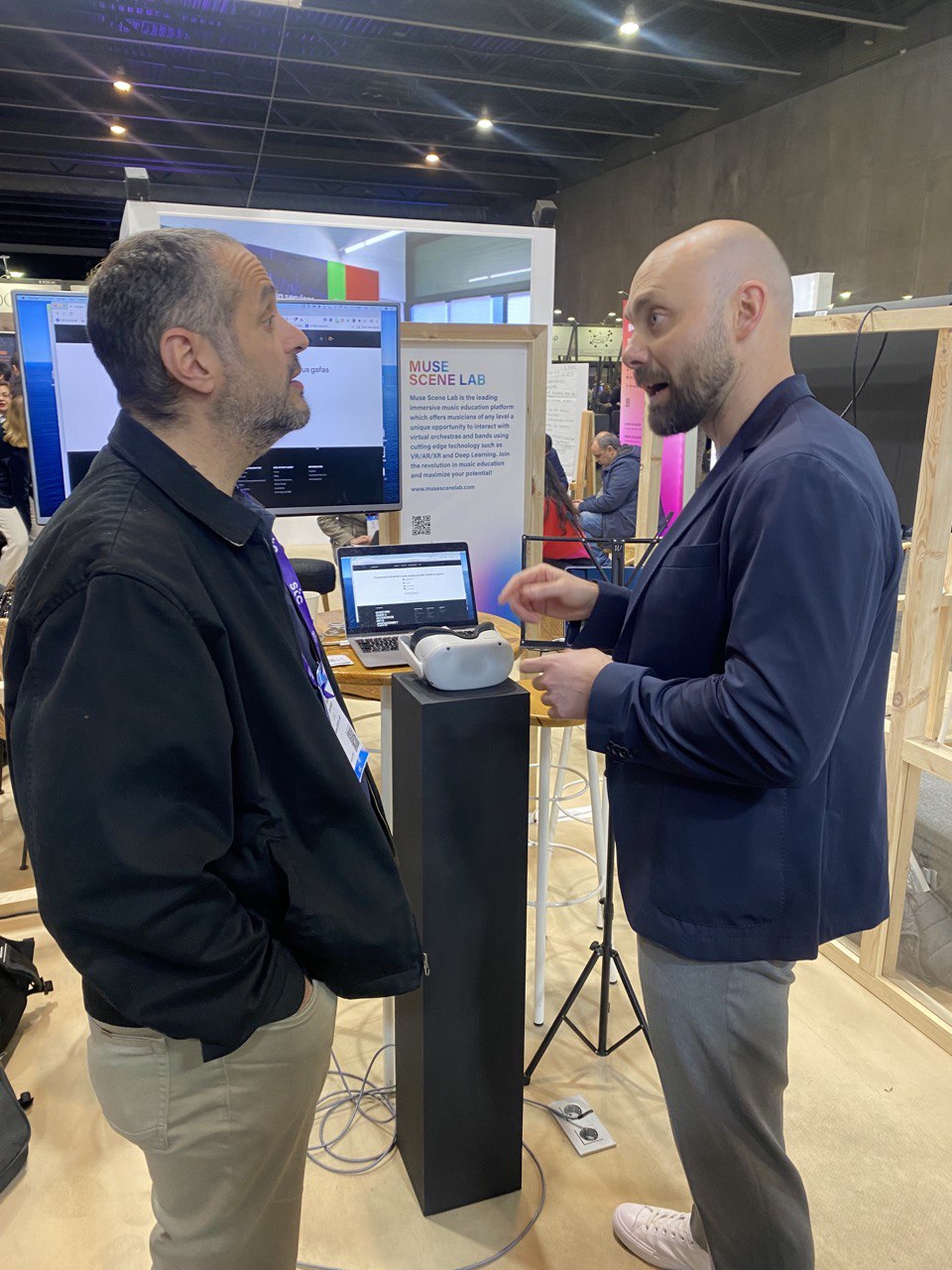 If you are willing to go to the future for a few days, Mobile World Congress can help you with that. While being there, you will feel yourself in the center of technological progress, where like-minded professionals meet to show their latest achievements and breakthrough ideas. 
Discuss your project
Keeping up with evolving technology trends and practices, we create cutting-edge software solutions.
event MWC Mobile World Conference
Contents
Discuss your project
Keeping up with evolving technology trends and practices, we create cutting-edge software solutions.