How to Create a Digital Marketing Strategy for SaaS Products
Digital marketing for B2B SaaS companies is quite unique compared to other types of software products. However, when planning a digital marketing strategy for SaaS, one should build on basic strategies that can work in other industries as well. There is no universal recipe for promotion, but universal tools will be relevant in 2023.
Again about the sales funnel
Broadly speaking, a sales funnel is a term used to refer to the entire procedure that a customer is destined to pass. Everything a sales and marketing department does to acquire and retain customers,  from finding  to conversion and feedback, is called a sales funnel. 
In the marketing communication of SaaS companies, it is also applicable. 
Before launching any marketing activity, you determine which stage this or that segment of your audience is located at. There are different tactics to achieve specific goals at each stage of this marketing funnel.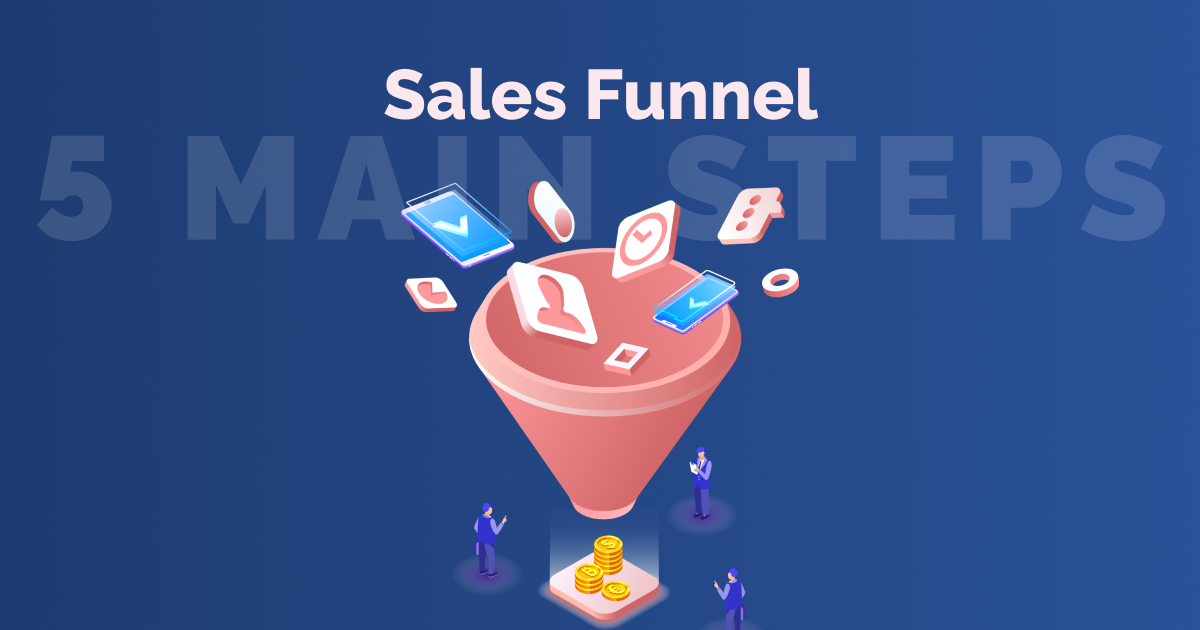 As a rule, a sales funnel goes through 5 main stages:
Awareness: Clients understand they have a problem and there is a solution to that problem. 
Discovery: They understand that your product can solve their problem. 
Evaluation: They compare all available options and perform a cost-benefit analysis. 
Intention: They are willing to buy but want a better deal. 
Purchase: The contract is signed. 
For example, your potential client doesn't know about your SaaS product yet. Specifically, let  your product be from a new growing category of software, and your target audience does not even suspect such solutions exist. Therefore, you need to literally create demand and educate the audience by raising awareness. Your audience is at the top of the funnel. Advertising campaigns aimed at reaching a wide range of users are in progress. 
When the client already understands that your SaaS service can solve his problem, it is important to be visible and easily found. Here it is worth focusing on online presence, with the full arsenal of search advertising, SEO, and social networks. 
A customer who got ready to buy might compare your products with similar ones. Your marketers should ensure that they participate in ratings and can be found in articles that compare products. You can manage this kind of content yourself by creating content like "Top Best Tools for…", "Comparison of X and Y Software…", etc. 
In cases where the price is the main selling point or an immediate conversion isn't possible, offering a free product can be a wise next step. Whether it is a free trial or a limited edition of your product, offering a free solution can help you fill the middle of your funnel, which will eventually be filtered down. After all, if a business enjoys using your free tool, they are more likely to become your paid customer in the future. 
For potential customers, for example, who have already visited your site, use remarketing and retargeting campaigns, "reminding" the client about the product.
What should comprise a B2B SaaS product marketing strategy 
A formalized strategy document with a description of marketing activities and indicators will allow you to effectively organize activities and direct marketing efforts to achieve product goals. According to the standard, a strategy document should contain the following items: 
Goals.
Analysis of competitors.
Target audiences.
Key messages for each audience.
Communication channels and tools.
Tactical plans (content plans, advertising campaign plans, etc.).
Budgets.
Performance indicators.
Setting goals
Setting business and marketing goals makes it easy to develop any strategies for your business. Business goals always come first. We measure the effectiveness of a SaaS marketing strategy not only in terms of leads, but also in terms of the profit that a SaaS project will bring through a marketing campaign. 
Describing goals, stick to the SMART model — Specific, Measurable, Achievable, Time bounded.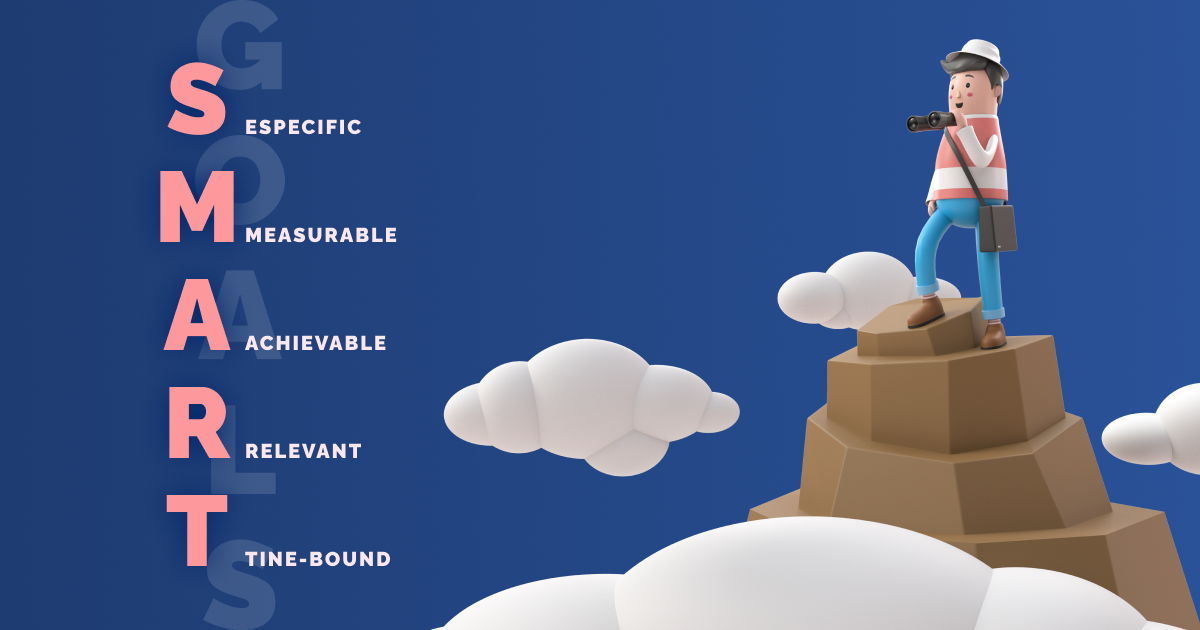 Examples of goals of a SaaS project:
Get 5 new clients from the target segment. 
Increase the number of leads from the site by 30% in 2 months. 
Increase the number of demo registrations by 30% in six months. 
Increase the number of active application users by 15% in six months. 
Increase ROMI by twice per quarter. 
Target audience and segments
It is important to clearly define who you are going to target based on characteristics such as industry, location, company size, income, position, etc. The more specific features of the ideal client you define, your sales funnel, and all marketing activities will be more effective. 
Besides, in analyzing your target audience, try to find answers to other questions: 
what are their "pains" and goals? 
how much do they spend on similar products? 
who are their trendsetters and influencers? 
what information resources and sources of information do they use? 
Based on the data received, you will be able to identify target segments and build a marketing strategy tailored to the needs of each of them. Knowing where your target audience is in the sales funnel, what is important to them, and what kind of "pain" your product solves for them, you will understand "how to talk to the audience so that you can be heard." 
Key messages for each target market
Once you have determined who you're going to target, it's time to identify exactly what sort of information you want to deliver and how you want to be perceived. When forming key messages, use the formula that has proved successful in practice Software Development Hub: 
Segment 1:  Why? — What? — How?
Segment 2:  Why? — What? — How?
...
Segment N:  Why? — What? — How?,
Segment 1…N —  these are segments of your target market,
Why? — benefit or "hidden pain" of the client,
What? — your product,
How? — in which way you are solving the client's problemsк
For example, for the SaaS solution Radiolance, a platform for transcribing radiological images, the key messages are as follows: 
Clinical Segment: Unleash the full potential of your diagnostics (why?) with the Radiolance  platform (what?), engaging the largest network of trusted radiologists to analyze and describe MRI, CT, X-ray, and mammography (how?). 
Competitor analysis
Analysis of the online activities of SaaS competitors will answer the question of what digital channels they are investing in. In fact, such research will make it easier for you to find priority promotion channels. Exception: niche products that have no analogues. 
Such solutions often have a long sales cycle if it goes to business SaaS products. Push marketing tools such as performance advertising and aggressive sales are only sometimes appropriate. More often, the marketing strategies are based on content marketing and the use of SEO and PR tools. 
For competitor analysis, it is possible to use such tools as SimilarWeb, aHrefs, CrunchBase, etc. 
SaaS B2B online marketing performance metrics 
Basic indicators:
Volume of traffic to the website or landing page by channels (paid/organic/referral/social). 
Number of conversions, i.e. requests for consultations, registration for webinars or demos, payments, etc. 
Lead Acquisition Cost. 
Number of brand mentions in mass media. 
ROMI (return on marketing investment)
For separate channels:
publications in your own blog: stories placed, traffic, conversions, SEO (ranking by key queries, number of backlinks). 
publications in social nets: social engagement, social media shares/mentions, followers, reach.
email-newsletters: emails sent, emails opened, website traffic, website conversions, unsubscribe rate.
Youtube channel: engagement, watch time, subscriber growth, number of video views.
paid publications: reach, engagement, coverage/stories placed, number of visits to our site 
advertising campaigns Google, Linkedin, and Meta Ads: reach, engagement, website traffic, CTR %, CPC, CPM, website conversions.
Interactions with journalists: sent pitches,  pitches opened or clicked, coverage/stories placed.
customer reviews: number of verified reviews, 5-star positive reviews, statement of trust. 
Fluidity:
Churn is the percentage of paying customers who terminate their subscription at any time. A weekly churn rate, for example, will be very different from a quarterly churn rate. 
Customer Acquisition Cost (CAC): This is the amount required to acquire a new paying customer through any particular marketing channel. For example, if you spend $1,000 on Google AdWords and get ten paying customers, your CAC will be $100. 
Customer Loyalty Value (CLV, CLTV, or LTV): This is the average value of one paying customer to your firm. If you only sell one membership for $30/month and your consumer stays for an average of six months, your CLV is $180. 
Channels of online communication
Your own ones:
your landing page or website;
blog on the website;
your social nets;
your employees;
digital presentations and promotional materials;
your events, including webinars;
email newsletters.
Shared ones:
communities and business associations (their platforms); 
interaction with external sites (ratings, aggregators, influencers); 
activities with partners. 
Paid ones:
Google Ads, Linkedin Ads
paid publications on online resources; 
participation in summits, exhibitions, and conferences. 
Earned ones:
customer reviews and recommendations;
free publications in thematic publications;
employee reviews;
bloggers and influencers.
Tactical plans
PR
Pay attention to the value base of your brand. What is the mission or highest value of your product? Do your goals overlap with the global 17 sustainable development goals? This is perhaps the first step toward building PR communication. As it is commonly acknowledged, really strong brands have a very strong value base, and communication with the target market should definitely have a foundation of values. 
Social foundation and ecological ceiling principles were reflected in 17 Sustainable Development Goals published by the United Nations in 2015.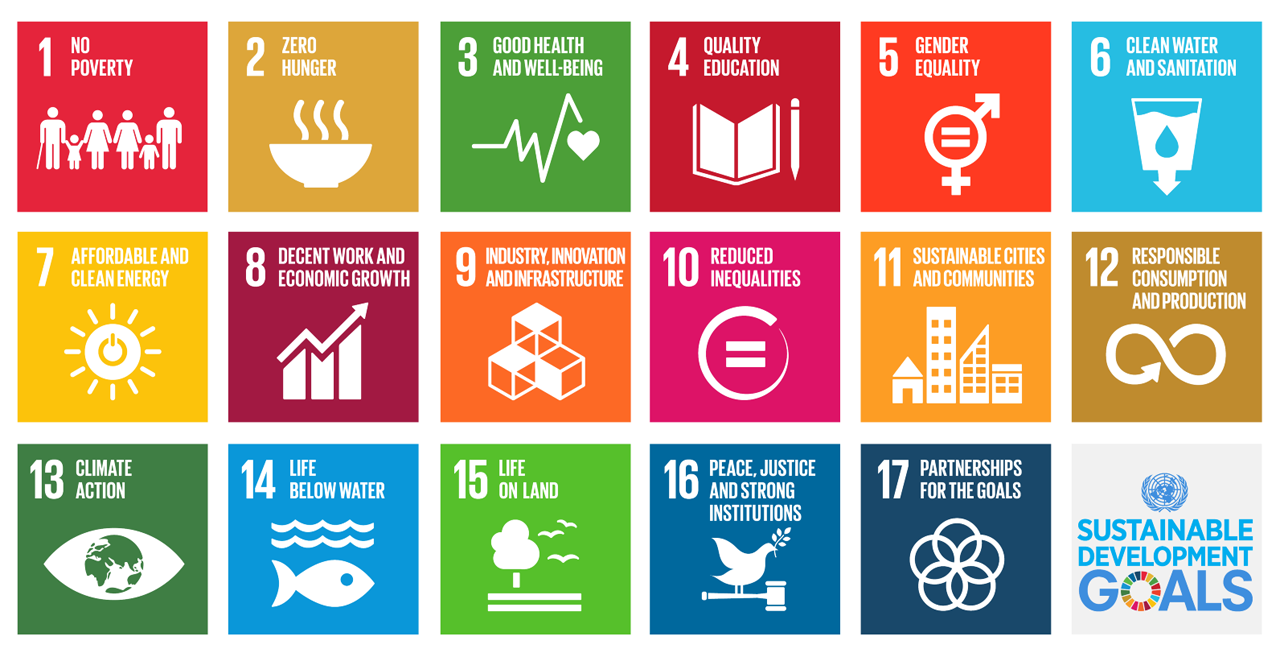 ​​​​
UN 2030 Sustainable Development Goals
PR campaigns show themselves effectively through the first persons because people are always interested in individuals, not impersonal labels. Use the formats of storytelling, interviews, and expert commentary, forming the image of industry experts. 
A participant in exhibitions and events requires deep preparation and, as a rule, additional costs. But even participation in a small local event gives a huge array of content that can benefit promotion. By ensuring the distribution of such content through mass media, thematic resources, and social networks, you achieve the most important reputational goals. 
SEO
Keyword research helps to understand exactly how our target customers formulate problems:
examine key phrases that help promote services for similar tasks. 
What else our audience is looking for.
What our clients say during calls and interviews.
What keywords we are indexed for.
Relevant Ideas for Content Marketing.
Tools for research of search phrases: Google Ads Keyword Planner, Ahrefs, Semrush
Content-Marketing
The content on a website or landing page is the first point of contact between you and your potential customers. Though shared content can do well for the entire funnel, it is always more reliable to have a separate landing page for each stage and different segments.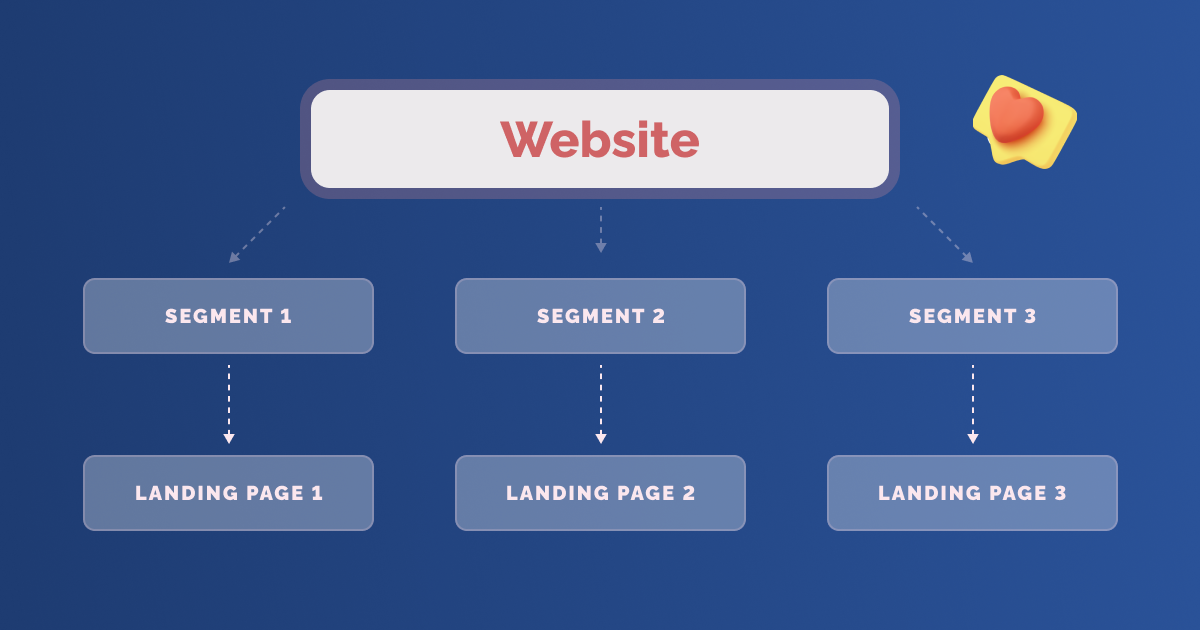 For example, if you sell factory automation software, your content caption for each step would look like this: 
Awareness Stage: Focus on explaining issues with content, e. g. "How automation software can improve efficiency and ROI." .
Discovery Phase: Highlight your solution with content, e. g.  "In which way X is the best automation software on the market." 
Evaluation Phase: Use content to support your claims with case studies or white papers, such as "How Company A used X to improve productivity by 20%.".
The value of a SaaS product can be conveyed to the audience in two planes: vertical (which industries, directions, and company departments your product is suitable for) and horizontal (what specific features the product has). 
The vertical plane covers all user cases. Horizontal answers the questions: How does it work? What are the benefits for me? How does this fit in with my current stack? 
Clear CTAs on landing pages are much more decisive in conversion than you might think: 
What do you want your target market to do?
Has your target market prescribed for the email newsletters, registered in the service, issued a paid tariff, and ordered a demo version? 
Do the calls to action on the site reflect your goals? 
Is it clear what to be done? 
Are there any ambiguity? 
What about too general phrases? 
Is it clear what will happen after clicking a button? 
Study the example of FieldHub: they added two CTAs (calls for action): one for the demo and another for registering for the introductory webinar. Both of them guide potential customers to the next step. 
Prices directly impact sales; this is the deciding factor for customers. Design your SaaS pricing page in such a way that potential customers clearly understand how much and what for they will pay. 
Storytelling
Storytelling is an important channel for SaaS startups to obtain funding at the early stage. Before a product and a sales team appear, there must be a story that people can unite around. Venture capitalists often evaluate the founder's story through the lens of clients, other investors, employees, and advisors. Will the founder be able to convince all of these stakeholders that his vision is sound and that he can deliver on his promises?
If you succeed in sharing this convincing vision, framing your story with figures and facts, this will be your recipe of attracting funds from venture capitalists at the early stage.
Video marketing
According to the survey, 83% of marketers report high ROI on video marketing, so the reasons  why SaaS services use video marketing are obvious. This gives customers a clear and emotional picture of what to expect. 
Many recent studies show that users generally prefer streaming content. For greater impact, SaaS product introduction videos should be short and dynamic. 
Webinars
How to make a demo without sellers? If you have SaaS for mass market or SMB, you cannot afford to call everyone who has registered with your service. Webinars significantly save time on the presentation of SaaS products in the B2B segment. Webinars are a very underrated tool. 
A small case of conducting webinars for a telemedicine SaaS platform (location - Brazil, Germany): 
 
| | | | | | |
| --- | --- | --- | --- | --- | --- |
| № | Webinars | Number of registrations,ppl | Advertising costs Fb, $ | Requests for proposal | New customers |
| 1 | W1 Portuguese | 138 | $208,96 | 34 | 5 |
| 2 | W2 Portuguese | 69 | $0,00 | 14 | 8 |
| 3 | W3 German | 5 | $250,37 | 0 | 0 |
| 4 | W4 Portuguese | 69 | $120,00 | 12 | 2 |
| 5 | W5 German | 7 | $200,00 | 1 | 1 |
| 6 | W6 English | 20 | $0,00 | 5 | 2 |
| 7 | W7 Portuguese | 47 | $305,18 | 10 | 3 |
| 8 | W8 German | 14 | $395,29 | 6 | 3 |
| 9 | W9 Portuguese | 33 | $85,00 | 12 | 4 |
| 10 | W10 English | 12 | $0,00 | 3 | 3 |
|   |   | 414 | $1 564,80 | 97 | 31 |
Customer Service Quality
Serving current customers is another underestimated part of a SaaS marketing strategy. Improve your customer experience by: 
maximum personalized communication; 
online chat with support; 
personal manager; 
notifications about changes, the introduction of new features, promotions, or discounts; 
availability of clear instructions and manuals, etc.
Reviews
Reviews and testimonials are forms of social proof that people trust as much as  recommendations from acquaintances and friends. The more reviews about a SaaS service, the more likely other users will want to try your services or products. You can either share customer reviews on your social media, comments, forums or request feedback directly. In addition, it would be efficient to show your customers' experience in case studies. 
Known directories for placing SaaS products: 
www.g2.com
www.getapp.com
www.softwareadvice.com
www.capterra.com
www.goodfirms.co
technologyadvice.com
Budgeting
When budgeting for marketing activities, marketers advise grouping costs by channel: content, paid publications, advertising, events, various services, etc. 
The most difficult is a miscalculation of advertising campaigns cost. To calculate the budget for advertising, for example, in Meta Ads or Linkedin Ads, use the built-in budget planner. Before calculating, the marketer should know: 
objectives of the advertising campaign (traffic, conversions, coverage); 
characteristics of the audience;
timing of the campaign. 
Forecasting tools can only approximately show the possible results for the money paid, since the cost of advertising depends on many factors, including the quality of ads, seasonality and niche competitiveness, etc. 
In situations where there are no previous values, we run a testing advertising campaign. A test run provides reference values that you can rely on for budgeting. As a rule, a SaaS test campaign lasts about 2 weeks with a budget of $200. For example, to promote an application in Google Ads, you need to get at least 50 conversions in order to be able to plan costs more accurately. And we enter Linkedin Ads with at least $10 per day. 
We offer you a template with formulas and examples for advertising a SaaS product in Google Ads. 
Instead of Conclusion
A thoroughly worked-out SaaS marketing strategy can help you bring a product to market, place it, and raise awareness about it. A strategy document, even formalized, brings order to the occasional chaotic actions of marketers and eliminates a number of mistakes. At the same time, neglecting a systematic approach to your marketing activities, you might lose growth opportunities, freeing the way to your competitors.
Categories
Share
Need a project estimate?
Drop us a line, and we provide you with a qualified consultation.