Swiss Aid To Ukraine Association: we stand with Ukraine
2022-05-26
1145
Swiss Aid to Ukraine, 100% run by volunteers, amplifies humanitarian efforts from Switzerland to Ukraine 🇺🇦.
Since the beginning of the war, the Swiss Aid To Ukraine (SA2U) association has organized 15 humanitarian deliveries to Ukraine, carrying at least 100 tons of cargo, which mostly consists of medical goods. Being a 100% volunteer organization, the foundation sends 99.9% of aid to Ukrainians. So, what is the success of coordinated work and its productivity?
How one great trip started a greater action
Swiss Aid To Ukraine association emerged on the very first day of Russia's invasion of Ukraine, when Claudio Bernhardt of the Sika company, together with his Ukrainian friend Lana Sobolevska of Breess GmbH, organized the first humanitarian aid. Initially, the main purpose of the trip was to rescue Lana's family from Ukraine. However, thanks to the power of social networks, they received an incredible amount of contacts and donations on their way. They took off with a full car, and that adventure gave birth to the Swiss Aid to Ukraine association.
Actually, Claudio's van crossed half of Europe to deliver the humanitarian aid, and on February 25 the first cargo arrived at the Hungarian-Ukrainian border.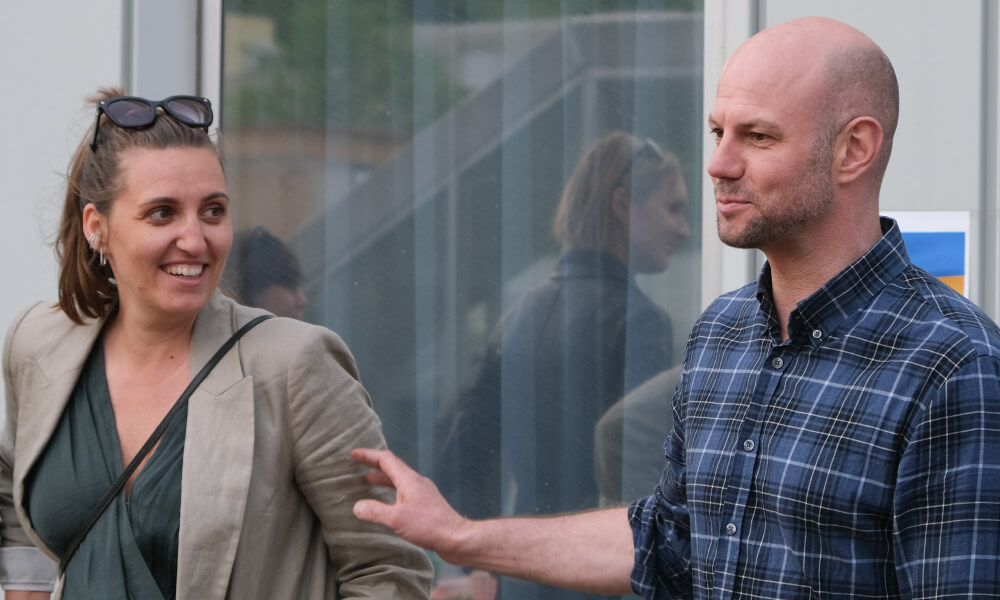 Since then, a small group of enthusiastic people has joined efforts for the great goal to help Ukrainian people who urgently need it. This is how the fund's mission of centralizing and expanding efforts by organizing a targeted search for suppliers, centralized storage, and transportation of humanitarian aid, crystallized.
On March 1, SA2U was officially registered as a Swiss tax-exempt association with 6 permanent staff members and a network of dedicated volunteers. Today it is a team of 47 volunteers ready to support the association from around the world. Part of the volunteer support team is in locations of Ukraine, which allows to distribute of aid directly to those who need it most.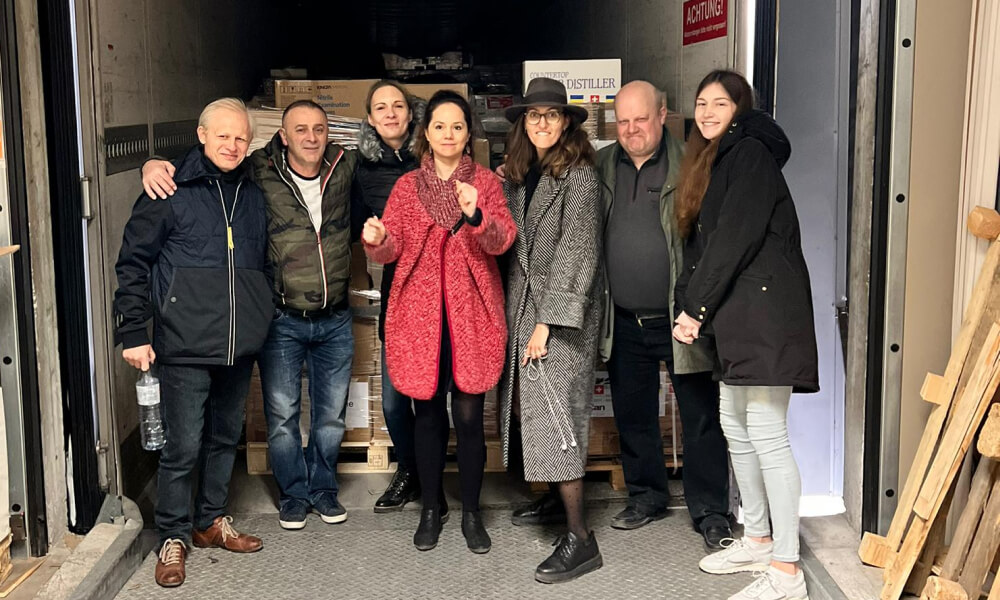 Read also: Lessons to learn working in wartime by Software Development Hub 
A partnership that enhances the influence
SA2U enlisted the support of Marein AG which provided storage space in Spreitenbach. Thanks to generous benefactors, the foundation has collected and delivered more than 100 tons of humanitarian goods to Ukraine within the last two months.
"We feel that this is our destiny: to be available and to help. We work 100% voluntarily, so 99.9% of your money goes to people who need it most. We are grateful for the fantastic donors because we can fill trucks with critical necessities", — points out Lilla Miskolczy, SA2U Marketing Manager.

 
SA2U works closely with the Embassy of Ukraine in Bern, as well as with various NGOs, hospitals, and non-profit organizations both in Switzerland and in Ukraine.
Among the logistics partners are the Ukrainian company Nova Poshta and local freight distributors in Ukraine, which deliver goods from Kyiv region to Kharkiv, Dnipro, Odesa, and Sumy.
The SDH marketing team helps the Association with the site and the dissemination of information via social networks.
An effective partnership with suppliers of medical products makes it possible to arrange comprehensive deliveries of vital medication, specialized medical equipment, and rare medical products that end up in Ukrainian clinics and hospitals. However, SA2U is constantly fundraising to cover expenses for transportation, including logistics, and fuel costs.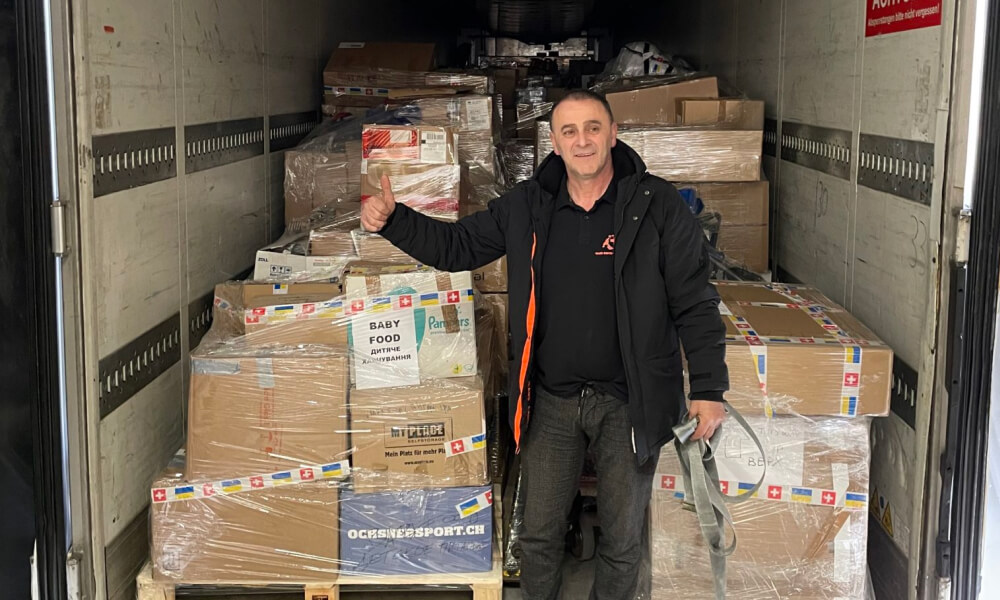 Focusing on medical supplies
Thanks to donations and purchases, SA2U was able to deliver tons of medical devices such as injectable anesthetics, insulin, endocrinology drugs, cancer drugs, hospital beds, electric wheelchairs, defibrillators, respirators, vacuum wound healing devices, and refrigerators. One of the most important partners in this mission is Medbase which offers SA2U a special discount on its products.
"In addition to general humanitarian aid (clothing, food, etc.), we realized that there is an urgent need for a more comprehensive and targeted supply of medicines, medical supplies, and equipment," — says Claudio Bernhardt.

 
Unfortunately, the longer the war lasts, the more challenging the humanitarian situation in Ukraine becomes.
For example, the SA2U Foundation assisted refugees at the Dzherelny Sanatorium in Lviv Oblast, where SDH employees are currently residing. The first shipments of aid were in March. The residents received medicines, food, hygiene products, clothes, shoes, toys, baby food, diapers, toys, mattresses, sleeping bags, animal feed, etc. At the request of our coordinator Vasyl Kuchma, Manager Partner at SDH, the next humanitarian aid cargo delivered power banks, lanterns, and walkie-talkies, some of which were handed to the Armed Forces. The cargo from here was also sent to Kharkiv: especially medicines (restorative and analgesic), and hygiene products.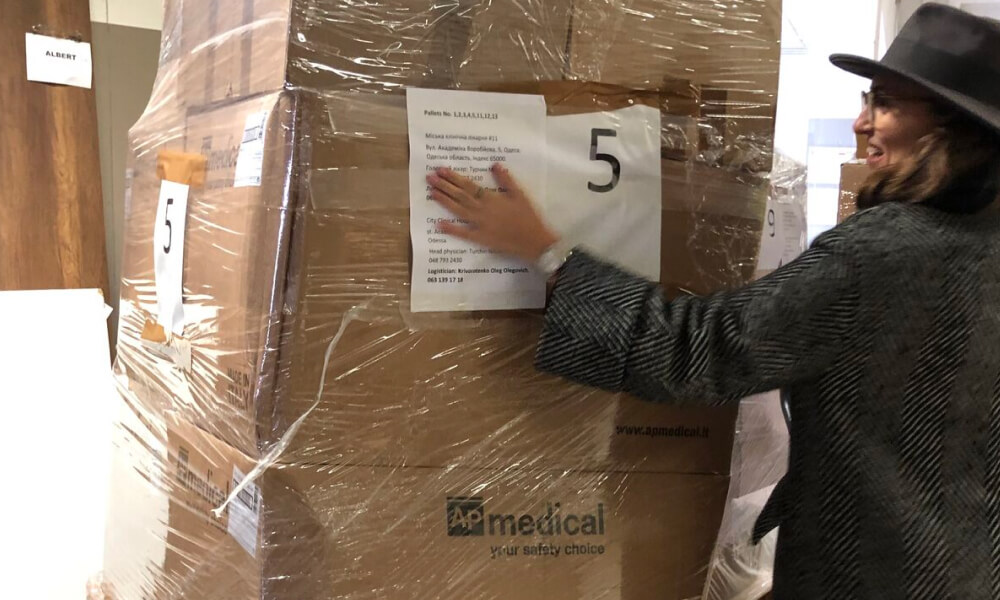 From box to box — how are the chains built?
The foundation's team has organized an efficient end-to-end supply chain which allows knowing exactly where each box is distributed. They ensure the aid delivery within a few days and usually request a written confirmation from the end recipient about the delivery.
Each new member of the team involved in the delivery process is thoroughly screened for biography and experience, and authenticity of documents. Other security measures include the provision of confidentiality of logistics routes and distribution points. This is done in order to fully secure the entire supply chain. At the same time, the transfer of humanitarian goods on the ground is carried out as soon as there are conditions that give confidence in the security of delivery and preservation of product integrity.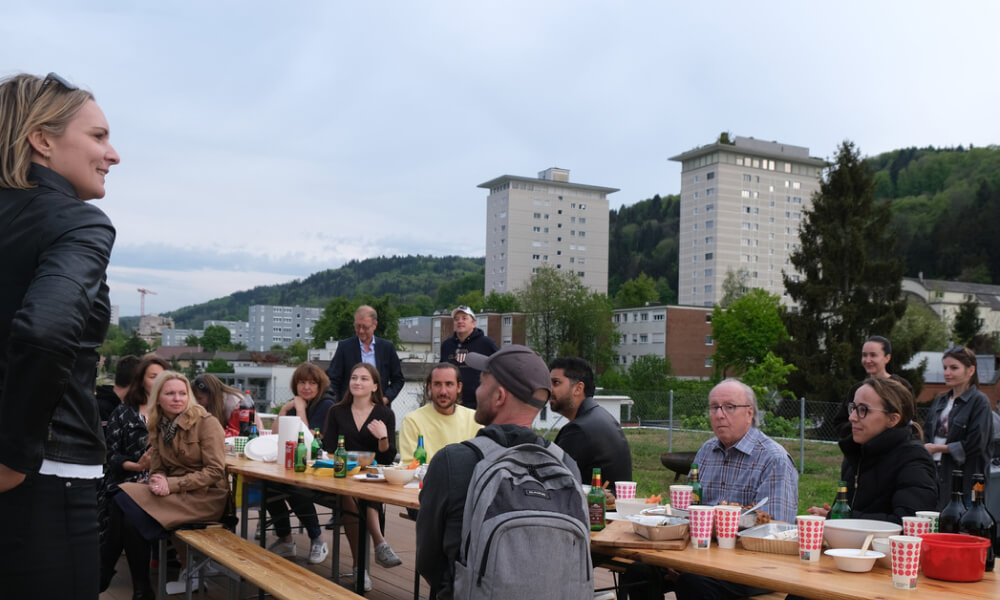 A dedicated team is working intensely to find suppliers, raise funds and build relationships.
The foundation is also looking for volunteers, who could help us with research and outreach, as well as for publicly recognized influencers, who could increase our fundraising efforts.
You can help by making a small donation, volunteering, or distributing information about the foundation.
The detailed information about the SA2U can be found on the company social medias and website:
Discuss your project
Keeping up with evolving technology trends and practices, we create cutting-edge software solutions.
charity Switzerland
Discuss your project
Keeping up with evolving technology trends and practices, we create cutting-edge software solutions.