SDH at ViennaUP`23 in Austria
2023-06-09
419
Contents
[Austria, Wien] — [May 31 – June 4] — Software Development Hub is excited to announce that Alla Kovshova, Kateryna Zolotykh, Daria Sizova, and Polina Chabala attended the ViennaUP`23 in Austria on May 31 – June 4
ViennaUP 2023 is organized to stimulate innovation and create a platform for interaction with international startups and technology experts. The event, held from May 31 to June 7, was a complete success, attracting leading companies, investors, entrepreneurs, and professionals worldwide.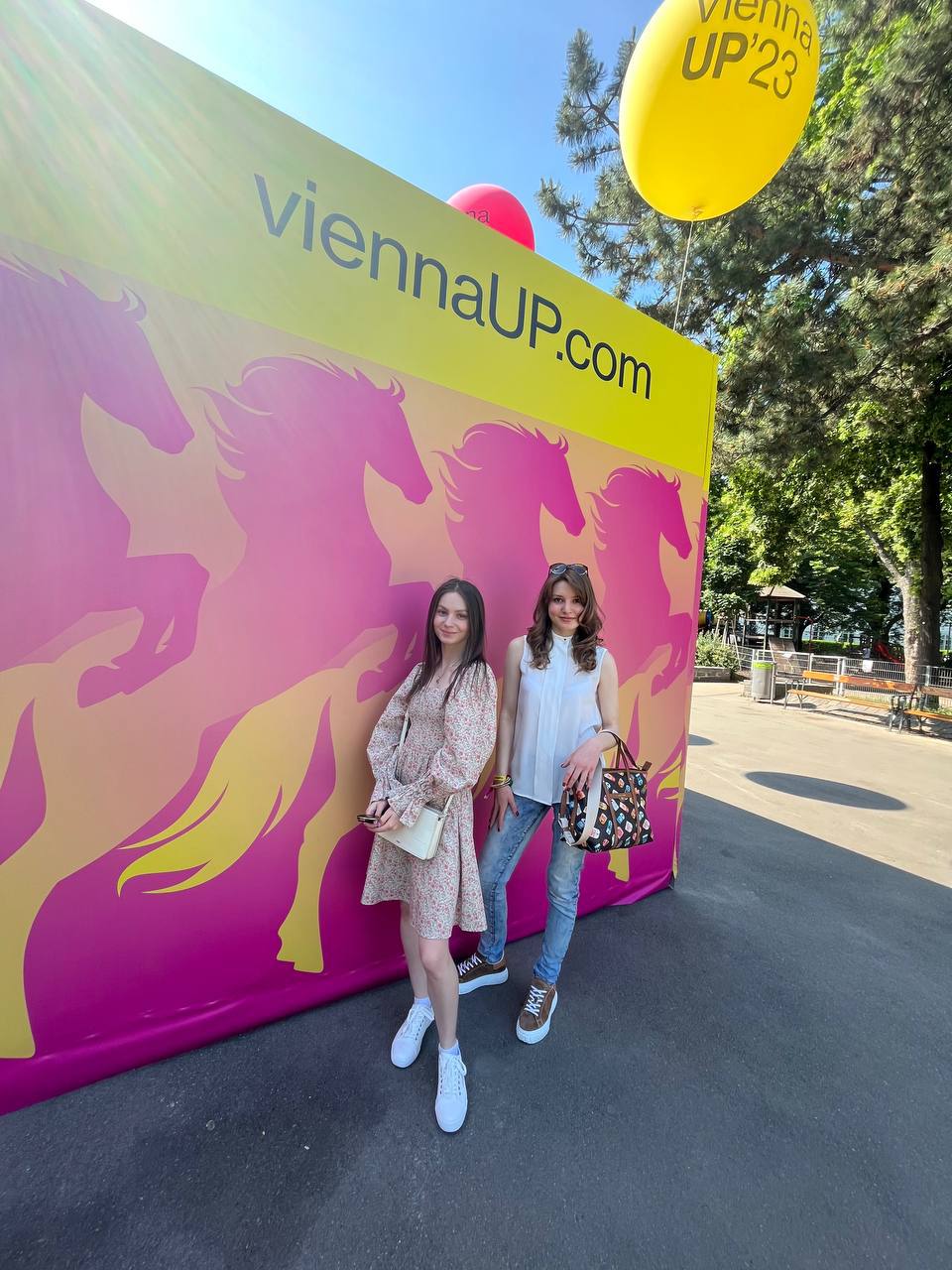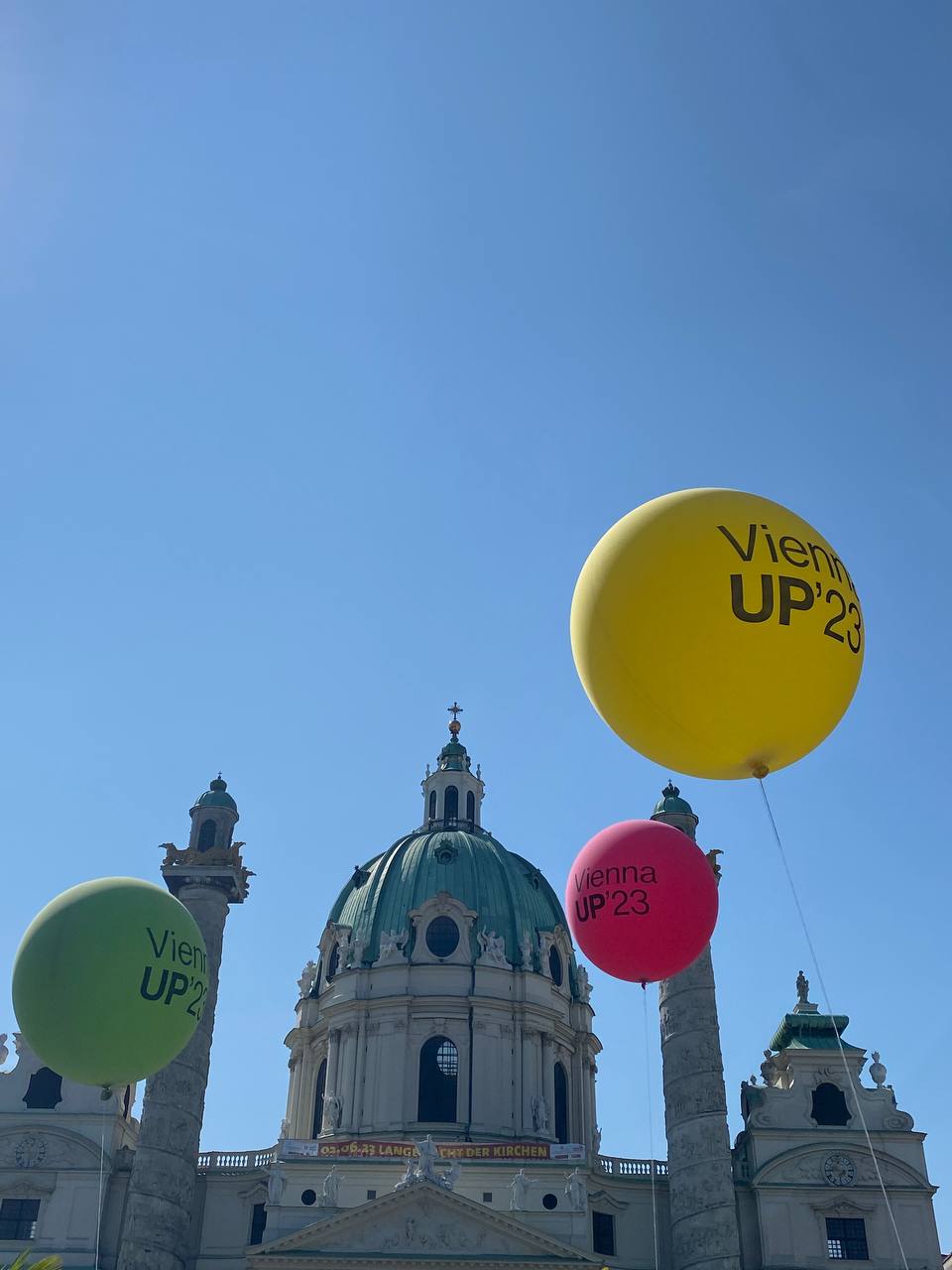 Vienna focused on innovations
One of the main topics covered by ViennaUP 2023 was innovative entrepreneurship and startup creation. Key speakers and representatives of successful startups shared their success stories, development perspectives, and challenges they faced along the way. Event participants got valuable advice and knowledge from leading experts, which will help them shape their innovation projects.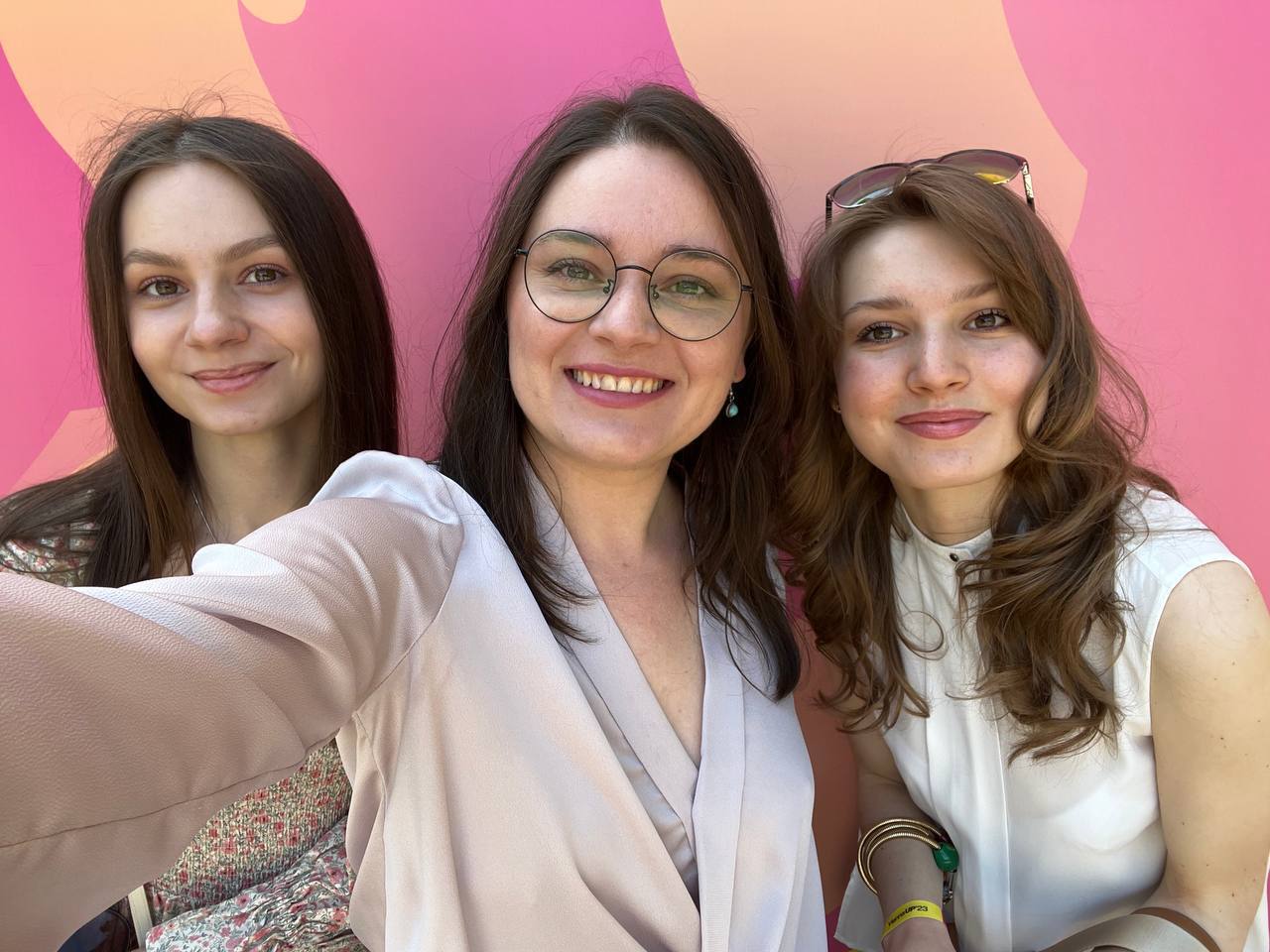 Another important topic at ViennaUP 2023 was the technological innovations changing our world. Participants could learn about cutting–edge technologies such as artificial intelligence, blockchain, Internet of Things, cybersecurity, and more. These technologies were presented in the form of hands-on demonstrations and tutorials.
ViennaUP 2023 was a meeting place for thousands of participants, creating a favorable atmosphere for exchanging ideas, accumulating knowledge, and developing valuable business connections. During the five days of the event, our colleagues could attend numerous panel discussions, technical sessions, startup pitches, and investment forums, which broadened their horizons and allowed them to find new ways to succeed.
On 31.05, Alla, Kateryna, Daria, and Polina attended the Let Them Pitch event, where they were able to listen to pitching sessions by novice startups as well as a speech by Karin Brauneis-Ryan, a consultant on strategy, business development, and financing growing companies. In her speech, she talked about the severe mistakes made in developing startups and how to succeed in founding them.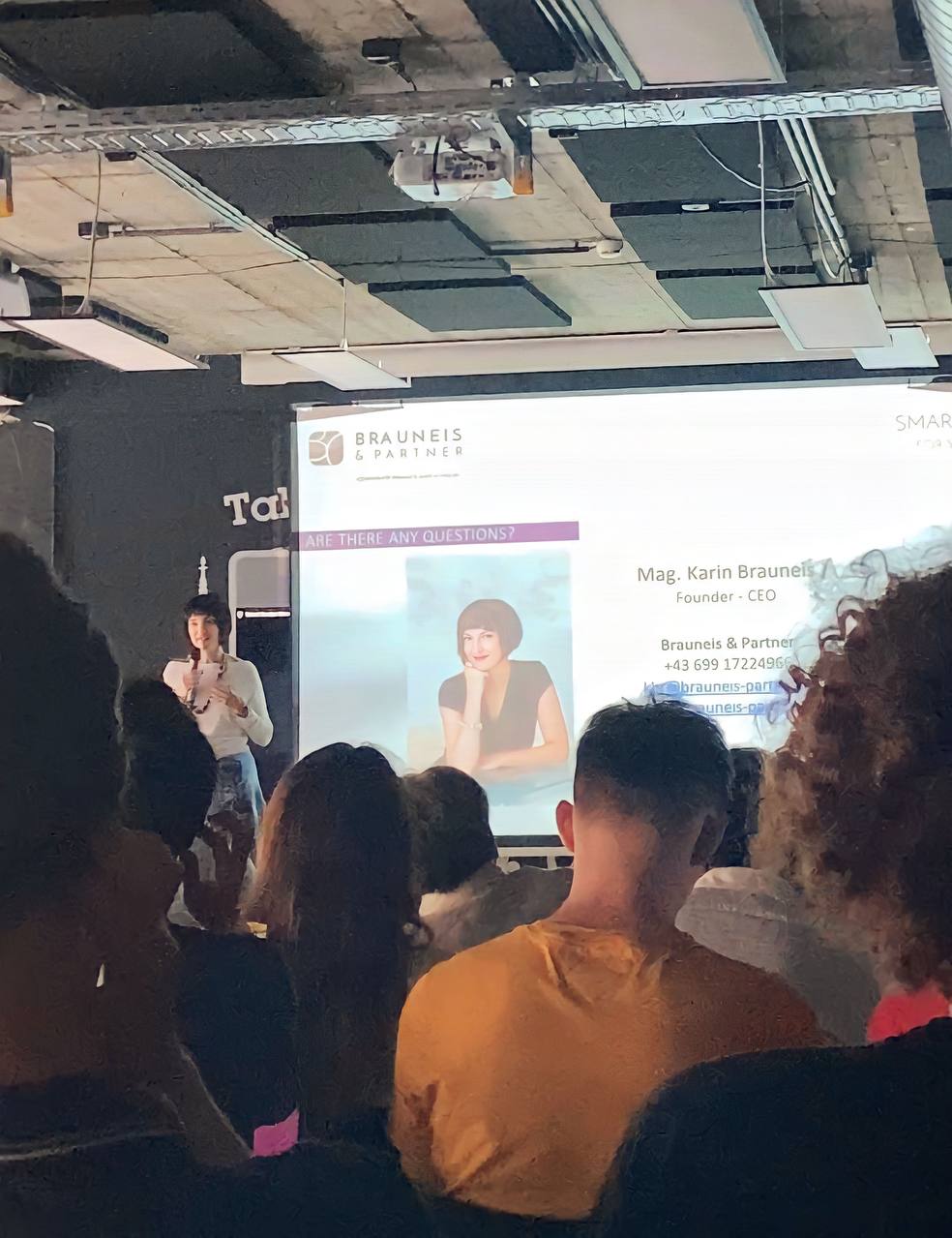 On 01.06, Our colleagues visited Tech Jobs Fair - Vienna 2023 - one of the week's most significant events: the convergence of corporations, startups, and talent. It's a place worth visiting, as it's a great networking opportunity to expand your circle of communication by meeting people from different countries in the Austrian capital.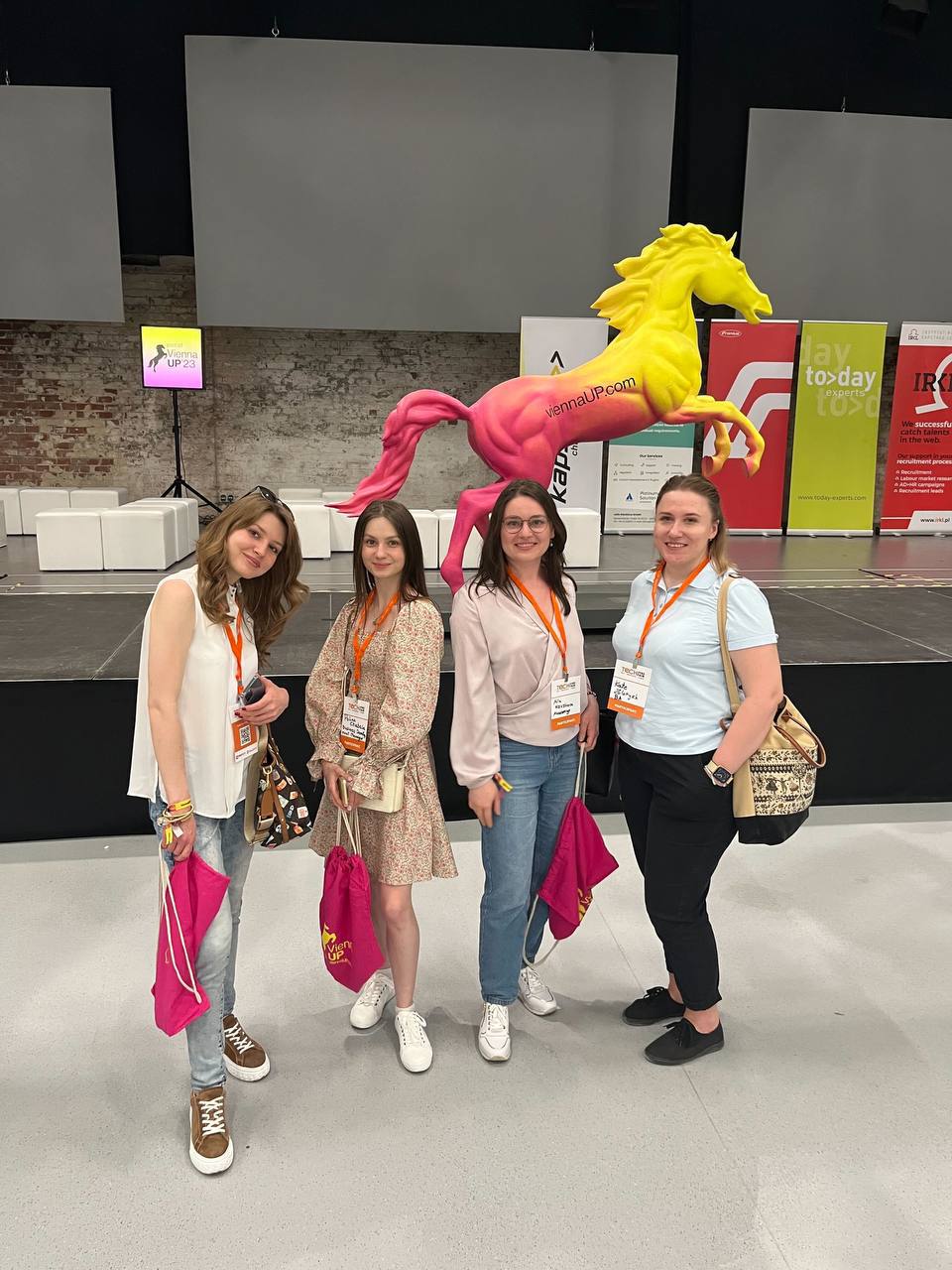 On 02.06, Polina and Daria stopped by CultTech Accelerator Demo Day. In recent years, we have witnessed the transformation of many industries: from the financial sector to Healthcare, from agriculture to travel. Technological innovation has changed how we work, live, and love. But one essential part of life has yet to feel the full power of technology: the cultural world. Our team members learned more about using technology to benefit culture and society at the event. Technological infographics can empower creators and consumers, provide mass access to culture, and help create new economic models.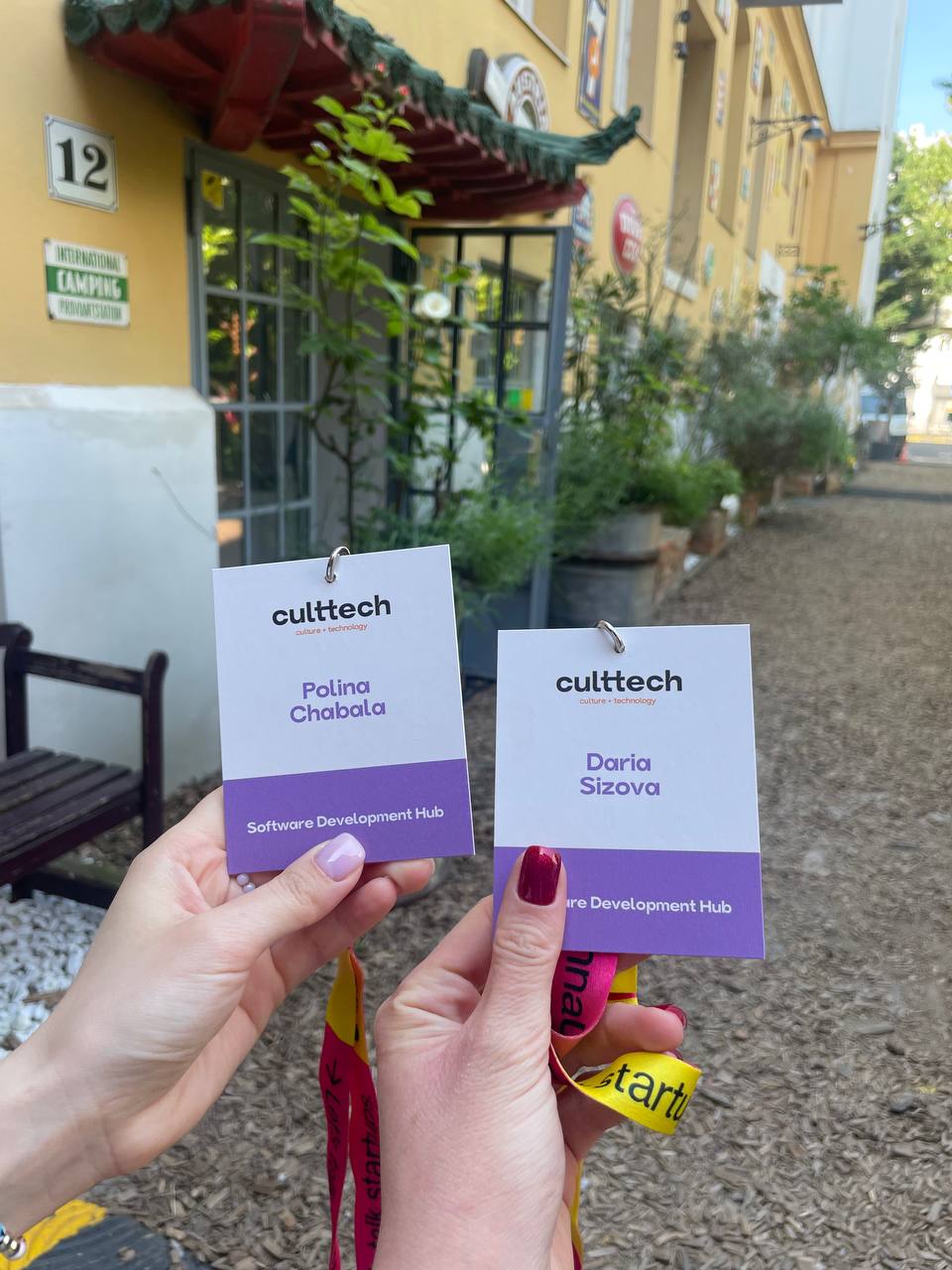 On 03.06, AI for Sustainability Hackathon'23 brought together business enthusiasts, developers, designers, and innovators capable of creating AI-based solutions to address global sustainability issues. Daria and Pauline learned more about how AI can help solve some of the world's most pressing sustainability challenges. How people can use AI to collect and analyze data on greenhouse gas emissions / ESG criteria to help better understand the causes and consequences of organizational behavior.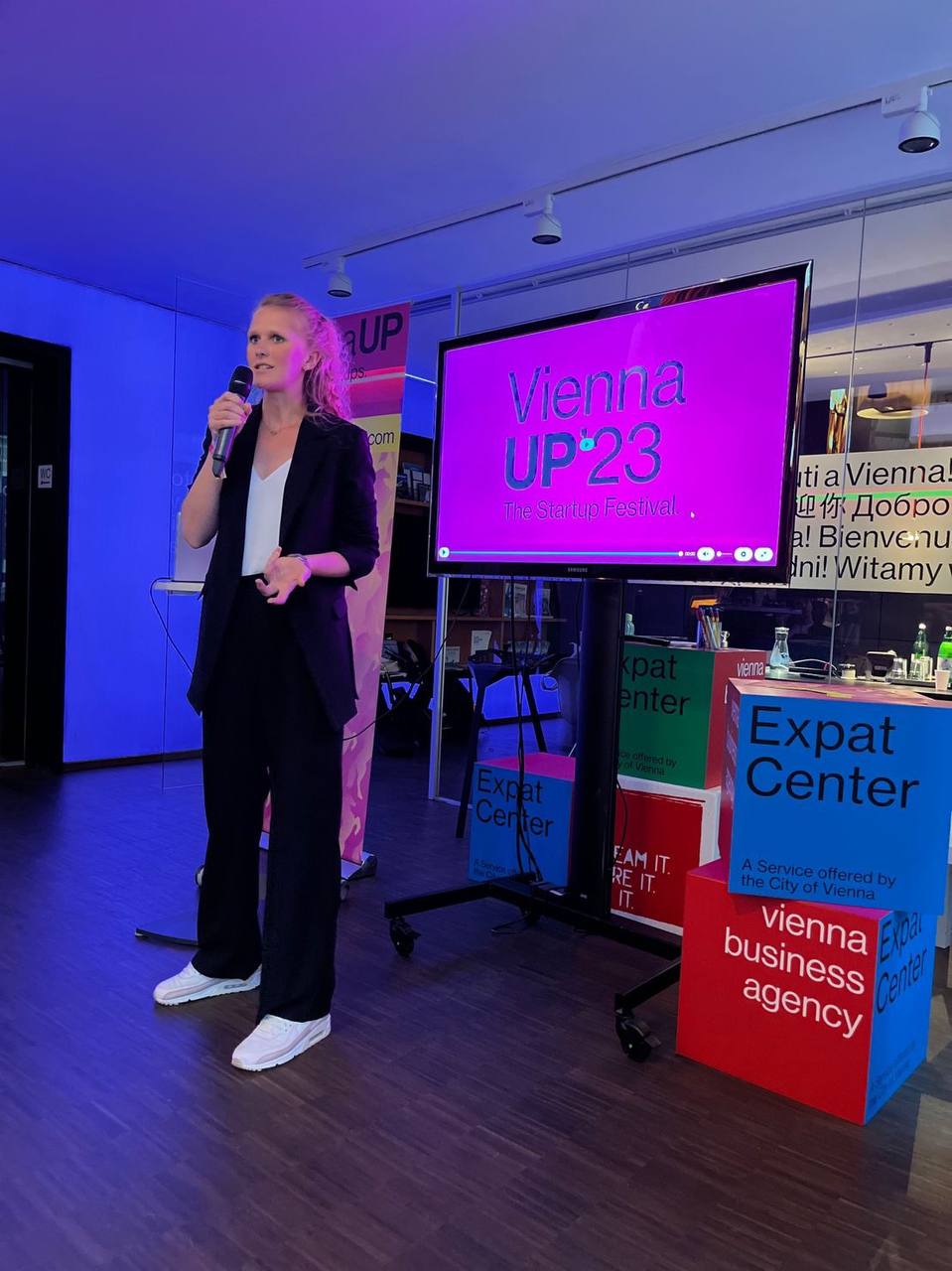 On 04.06, Our business development managers visited the starting point for any aspiring entrepreneur looking to take their business to the next level - Startup Live ViennaUP'23! Colleagues listened to a speech by a startup. They got to the awards ceremony and saw the winners:
First place went to Stephanie Lipp of MycoFutures, who developed an alternative to leather for the fashion industry and beyond!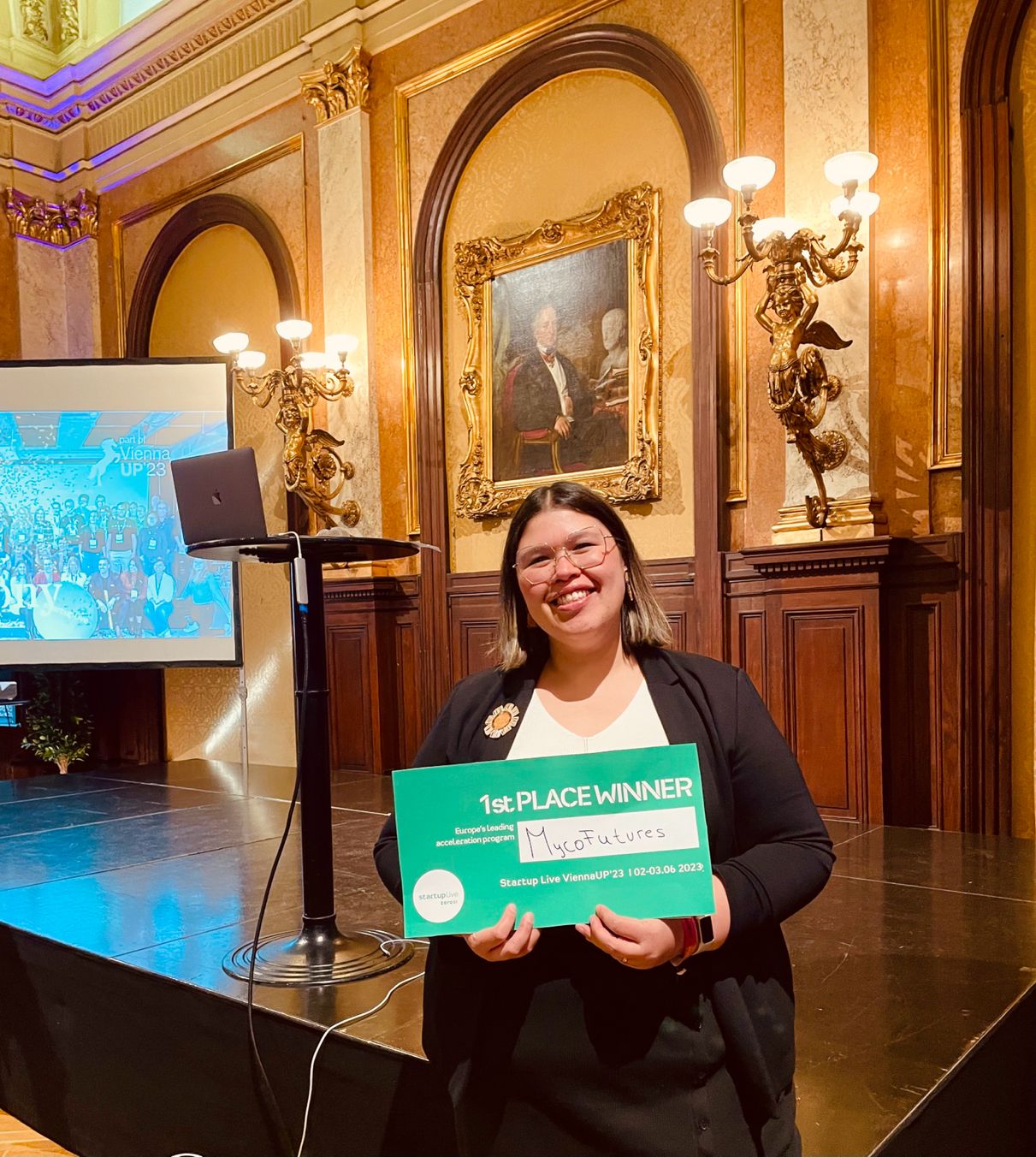 Not without a daily After-party at the ViennaUp Homebase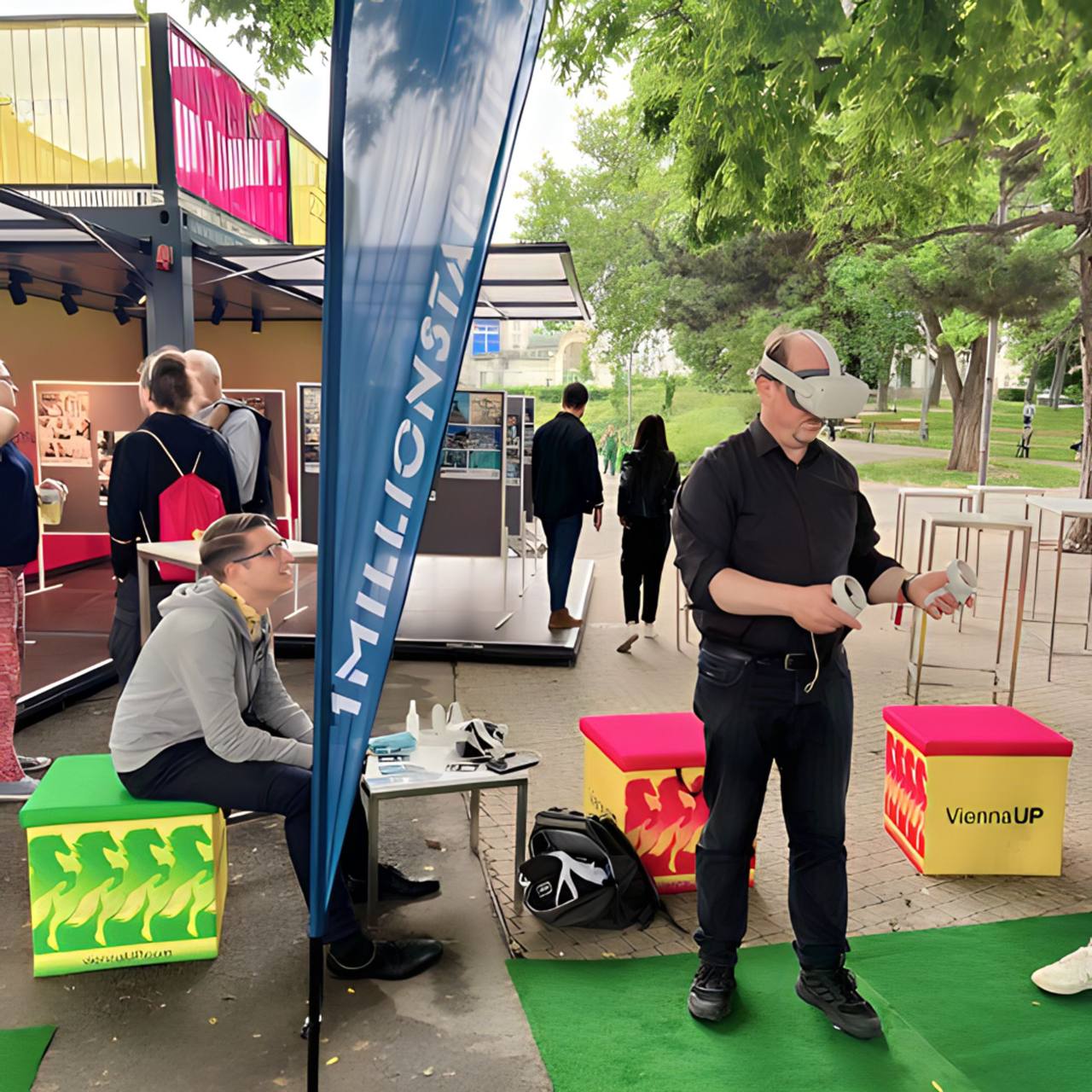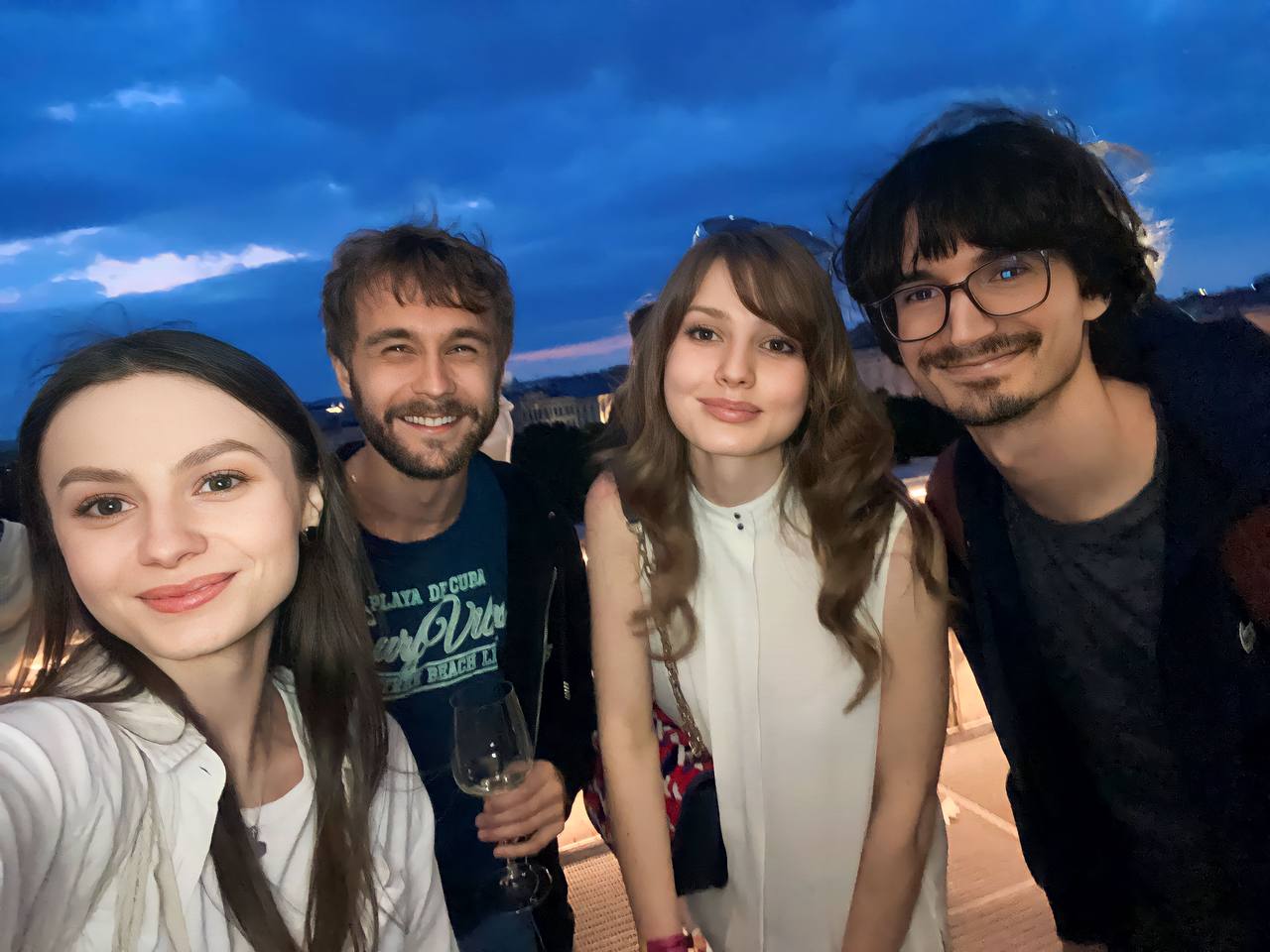 "We are thrilled to be a part of this inspiring event, and for our team, it was a great opportunity to gain new knowledge, make new connections, and network with other professionals who drive innovation and growth in the IT industry!" said Daria and Polina, Business Development Managers at SDH."
Software Development Hub is a software engineering company with a worldwide healthcare development background for partners. We are a team of 100 engineers united with the mission to help tech product companies and startups achieve their goals through IT outsourcing. We appreciate receiving an answer regarding the opportunity to prove our expertise in developing IT solutions for you!
See you next year!
Discuss your project
Keeping up with evolving technology trends and practices, we create cutting-edge software solutions.
SDH Life
Contents
Discuss your project
Keeping up with evolving technology trends and practices, we create cutting-edge software solutions.