GoodFirms Says: Software Development Hub is a True Tech Warrior
2023-07-17
268
Contents
Ukrainian tech businesses stood firm, even during the tough times, with immense courage and determination. One of Ukraine's most promising IT solutions providers - Software Development Hub, has successfully rebuilt itself to serve global tech businesses with utmost determination even after suffering damage.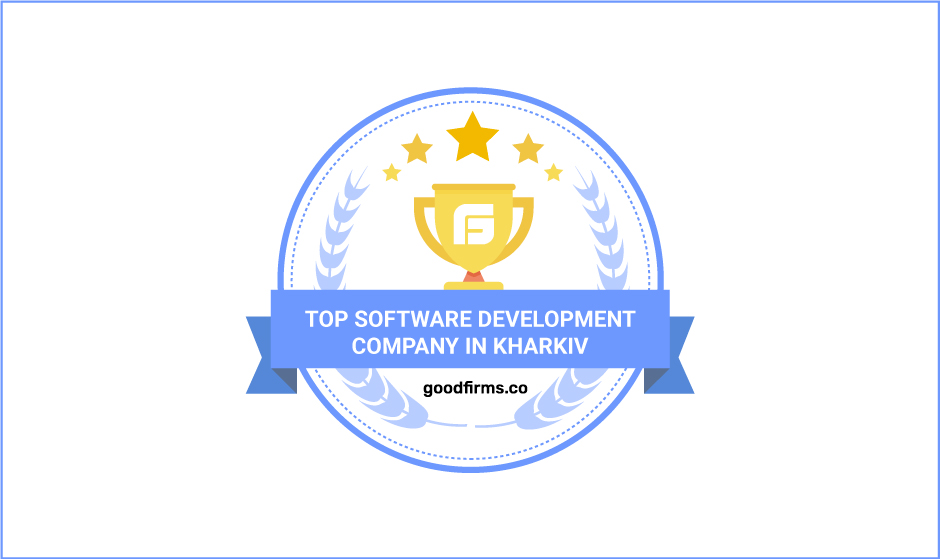 'Emergencies and unexpected situations never come ringing the doorbell.' When Russia invaded Ukraine in 2022, the Software Development Hub faced many challenges. Some of the houses of the company's employees were demolished, and its main office in Kharkiv, which was 30 kilometers from the Russian border, needed to be in better condition to work. Hence, the team evacuated the original place of work and shifted to a new location within two weeks of the war to resume its operations. 
Originating in 2014 in Ukraine's Kharkiv, Software Development Hub has transformed into a global tech service provider with another office in Hamburg, Germany. In their 17 years of experience, SDH has served over 25 loyal clients worldwide with 80+ implemented solutions. 
SDH Impacted the Tech and Business World Positively in Wartime
When the industry was experiencing shutdowns and cutbacks, SDH retained all of its employees and is now proceeding toward expanding job opportunities.
With 50% of women as C-level staff, the company celebrates diversity by having a 50/50 gender balance in the team.
During the war, the company arranged to work from shelters for many of its employees and now facilitates the remote-operated and blackout-resistance offices to provide a safe and healthy environment to work.
SDH has been volunteering various social responsibility measures since its inception and provides humanitarian assistance to shelters and hospitals, supports homeless animals, and assists war-affected families.
The company actively creates digital and business automation solutions to safeguard the environment and ensure sustainability. The company's IT products related to cloud computing, IoT, digital health, etc., are used by over 9 million people worldwide. 
GoodFirms recognize SDH's top Django developers for their unique abilities, knowledge, and efficiency resulting from continuous training and involvement of technical skills in youth and adults to perform better during distress. 
Best-in-Class Tech Services at Software Development Hub
SDH provides efficient software solutions to its clients that suit their business needs and makes it recognized as the best software development company in Kharkiv, by GoodFirms. They have extensive knowledge and expertise in software, web, and mobile engineering and, therefore, create meaningful products that help clients achieve their business objectives.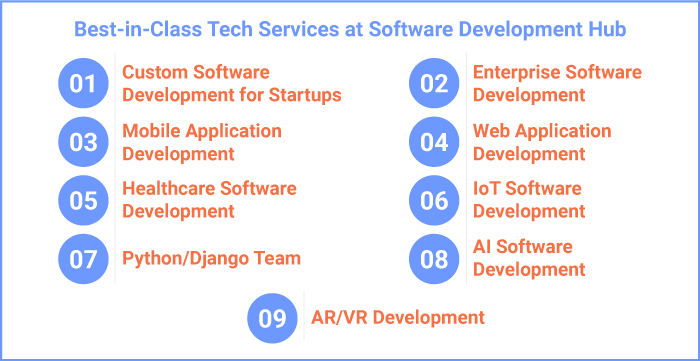 The company's tech stack covers robust tools to develop web and mobile applications to provide significant user experiences. They perform everything from specifying detailed business requirements to delivering market-ready software. Facilitating the SRS establishment, design of web architecture, prototyping and developing web and mobile solutions, testing, launching, maintenance & marketing with programming in Python and Django enables the clients to have the finest products of their choice.
Main Technologies They Use
Python, Django.
Java, Kotlin, Firebase.
Objective-C, Swift, Flutter.
JavaScript, jQuery, TypeScript, React.
PostrgeSQL, MongoDB, Redis

Some of the company's top clients are also listed below to understand whoever believes SDH has received the returns for their faith.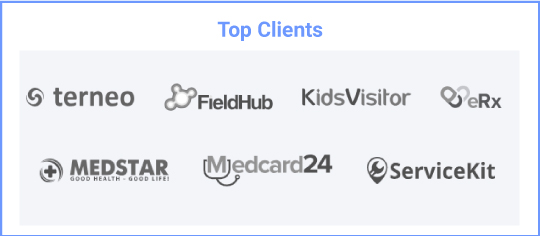 Standards SDH Shapes

The company facilitates lasting partnerships with its clients. They keep practicing the latest technology solutions and trends to develop cutting-edge solutions. Every team member seems interested in enriching his skills by sharing corporate values. The bespoke solutions utilizing ROI-driven software help transform their business client's business needs. They stress the growth options for their project at the early stage only by wisely scaling the software all through its development.

GoodFirms Research Methodology
GoodFirms is a leading review and rating service provider for tech global businesses. It assists all types of B2B and B2C companies find the right partner by looking inside their well-researched and perfectly curated database. Over 60,000+ customer reviews provide real user insights to help companies choose the perfect partner for their business.
Conclusion
Software Development Hub has been in the IT services arena for 17 years and has seen a lot of ups and downs and challenging situations that make it stronger than ever. It has overcome the drastic wartime effects and confidently leads on its journey to meet customers' demands.
About GoodFirms
Washington, D.C. based GoodFirms is a reputed B2B research and reviews firm that aligns its efforts in finding web development and web design service agencies delivering unparalleled services to its clients. GoodFirms' extensive research process ranks the companies, boosts their online reputation, and helps service seekers pick the right technology partner that meets their business needs.
About the Author
Prepared by Anna Stark, a Content Writer at GoodFirms, who bridges the gap between service seekers and service providers. Anna's dominant role lingers to form every company's achievement and critical attributes into words. She strongly believes in the charm of words and equips new approaches that work, always with concepts.
Discuss your project
Keeping up with evolving technology trends and practices, we create cutting-edge software solutions.
GoodFirms SDH Life
Contents
Discuss your project
Keeping up with evolving technology trends and practices, we create cutting-edge software solutions.