Application Development Costs: How Much Does it Cost to Create an Application?
2022-10-27
806
Contents
How much does app development cost?
This issue remains, perhaps, the most significant for the customer, whatever the strategic goals and budget of the project are. For the development industry, the thought that the final price of work determines the result is more relevant than ever. Therefore, the desire to save costs as much as possible often leads to a finished product that does not meet expectations. 
However, it is impossible to determine the cost of developing software unambiguously, as numerous factors influence it. We are going to uncover the factors that determine the price and specific moments one needs to focus on while ordering an application.
What are app development costs?
IT research by Clutch and GoodFirms points to a lower bound on development costs. Thus, creating your own application will cost you $40,000 and higher. The highest price is practically unlimited, as you can find contractors who will agree on a complex program for $400,000 and even $500,000. If conditionally to classify software according to the level of complexity and scale of work, the tariffs might be as follows:
Average custom app development costs
Cost for Software by Type 

Filling 

Average Cost 

Amount of Time Allocated 

 

 For simple software development 

 

Functional MVP, basic interface, 1 platform 

$40 000 - $120 000

2-3 months

 

For medium-complexity software development 

 

Comprehensive functions, specific interface, 1 platform 

$120 000 - $200 000

3-6 months

 

For a comprehensive app

 

Advanced high-level features, custom-designed interface 

$200 000 - $300 000

6-9 months and more
Now let's be more precise. If we take an average development rate of $50/hour, creating basic-features software will cost around $80,000. More complicated products will cost $160,000, but the most complex ones will cost less than $250,000.
However, the cost of developing a mobile or web application depends on the regions where the contractor company is registered too. For example, in North America, performers work for $150/hour for both iOS and Android. In Australia, the price tag drops to $92, while developers in Central European countries charge around $40 per hour on average. This, in part, is the reason why customers from the USA and Western Europe often request software development outsourcing from companies in Eastern Europe.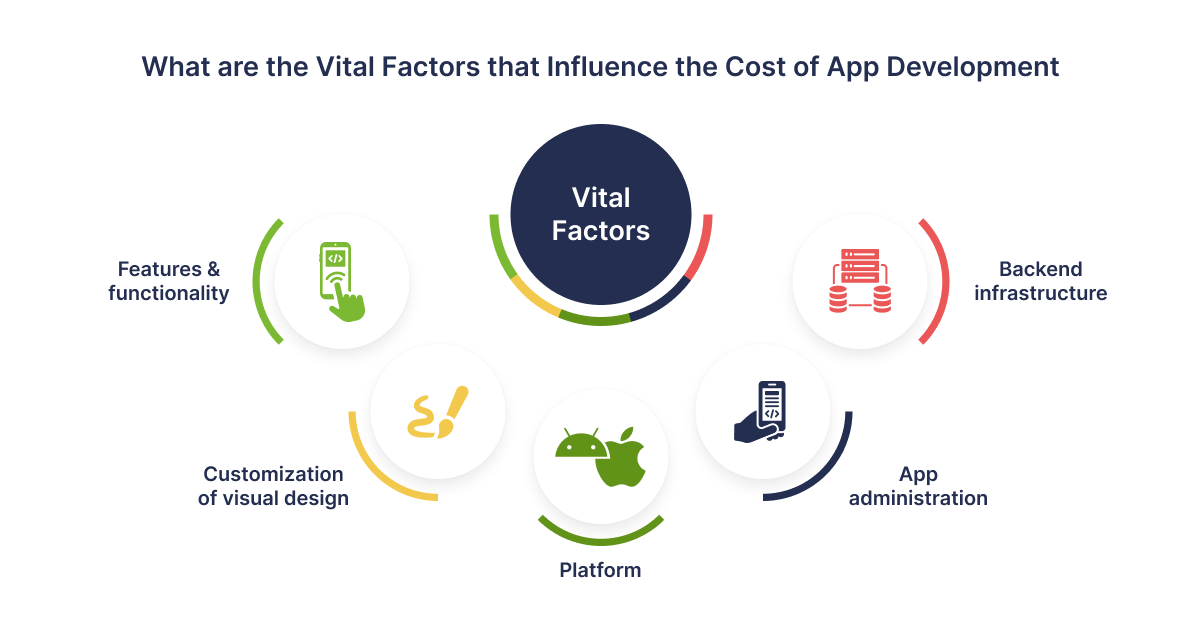 Factors affecting the cost of an application
When choosing a contractor, the customer should obligatorily understand and figure out what components the price tag consists of and how it can be adjusted. Showing application development costs at each stage and visualizing it for the customer before the project starts allows you to clarify the controversial issues regarding the project budget and, in general, to understand what additional costs and in what amount may be required. 
Features and Functionality
Costs directly depend on the complexity of the program, its functionality, the number, and the complexity of functions. So, screens, buttons, fields used, etc., do matter. Some features take less time to implement, while others take longer for that. In contrast to writing code from scratch, involving third-party libraries saves time. Many basic functions in a simple program include: 
login; 
file upload;
filling in the profile; 
profile editing; 
main messages; 
pop-up messages;
basic admin panel for user management;
basic panel for managing payments, etc. 
More complex functionality covers implementing options with a card, payments, streaming, and calls. Additional changes that require more time and budget should also be considered. 
To be successful with minimal risk and cost, every project must start with a minimum viable product. Creating an MVP involves finding the right balance between what the business offers users and what the users really need. MVP also allows companies to minimize errors in the development process. 
UI/UX Design
A particular point of development is one of the user interfaces. Standard tools are commonly used to save money, but to create a more native design, more complex and, accordingly, more expensive solutions will be needed. The number of screens and animation effects also affect the cost of app development.
Interface design development, as well as the services of mobile application engineers, quality engineers, and project managers, is an important component of the whole process and directly determines the result.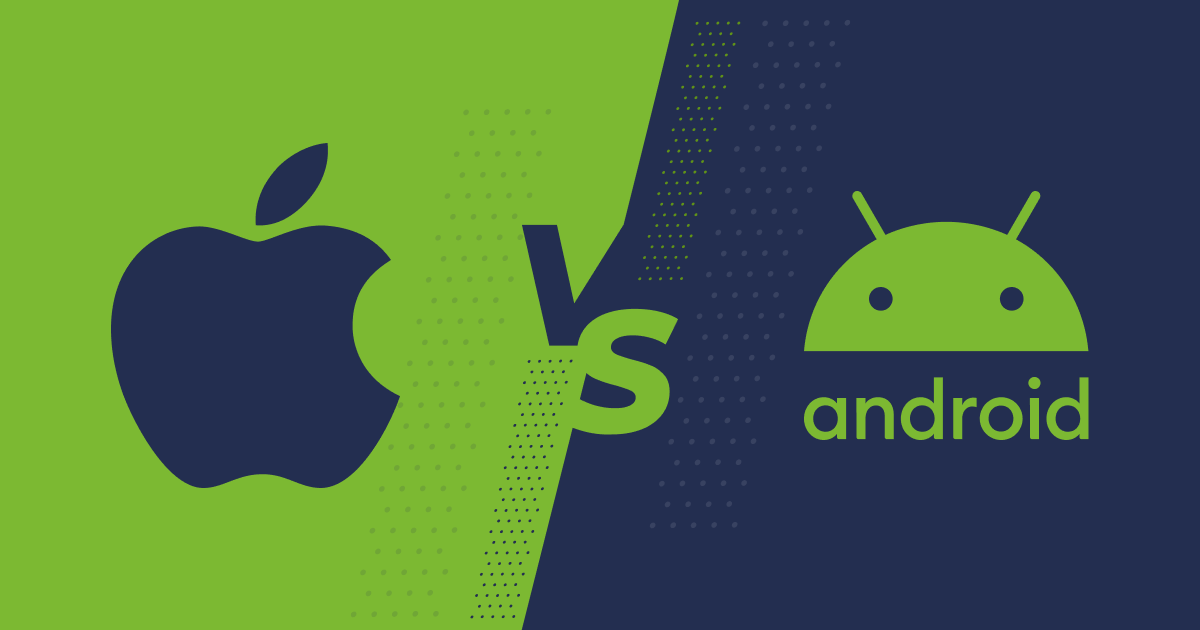 Platform choice: iOS or Android 
An important point in determining the final price for the application development is the operating system under which the software is originally written. The business owner should consider the share of users with iOS and Android devices because the development processes for the two types of OS are different. Although the amount of time allocated to their development is approximately the same, the programming languages, SDKs, and tools used in the course of work are different, which, in turn, influences the cost. 
Customers interested in program compatibility with multiple platforms should be prepared for increased development budgets. In most cases, cross-platform or hybrid development will be the best solution, although there are exceptions. Cross-platform applications are created using the Flutter framework — an effective tool for saving money. Thanks to it, optimizing the cost of developing an application for iPhone and Android devices is possible. 
Business analysis
Outsourcing companies can provide business analytics services. Consultation with a specialist will help outline the technical and business requirements for the project before development begins.
The business analyst is responsible for the following tasks: 
definition of application requirements; 
search for technical and business problems; 
analysis of competitors; 
calculation of the project cost;
writing project specifications. 
Since the work of a business analyst is included in development planning, its cost is calculated additionally.
Backend 
The backend is often the most expensive column in the total cost of developing a mobile application. To reduce backend costs, consider saving on the server part. 
Firstly, it is enough for some projects to store data on the client side, that is, on the device. 
Besides, using serverless architecture and BaaS solutions (in particular, AWS, Azure, and Firebase) allows you to save money due to the simplicity of setup. The cloud service on which you build the application architecture is responsible for deployment and support, offering various services for the backend out of the box.
The third way is to use ready-made SaaS solutions and integrations, such as payment gateways, push notifications, chats, etc. Developing such functions from scratch delays the product delivery time and increases the estimated costs. 
Outsourcing or in-house development? 
If the company does not have a development team, the customer has to choose between outsourced services and the creation of an internal IT department. Suppose earlier business owners chose the second option, considering the physical presence of developers in the office as an advantage, then in modern realities. In that case, it is challenging to consider this an advantage. Progressive players have adapted to the need to work remotely while maintaining high levels of efficiency. 
Development team 
The development team's geographical location also affects the product's final price. As it was mentioned above, the hourly cost of development in the US and European countries is different. Ukraine is geographically located in a time zone that differs from most European countries by one to two hours. 
For instance, a London-based startup partnering with a software development agency in Ukraine has a 2-hour difference. Ukraine is also well suited as a preferred offshore option for US startups. The 7-hour time zone difference between the East Coast and Ukraine provides more convenient co-working hours compared to, for example, the Philippines (12 hours) or India (9 hours).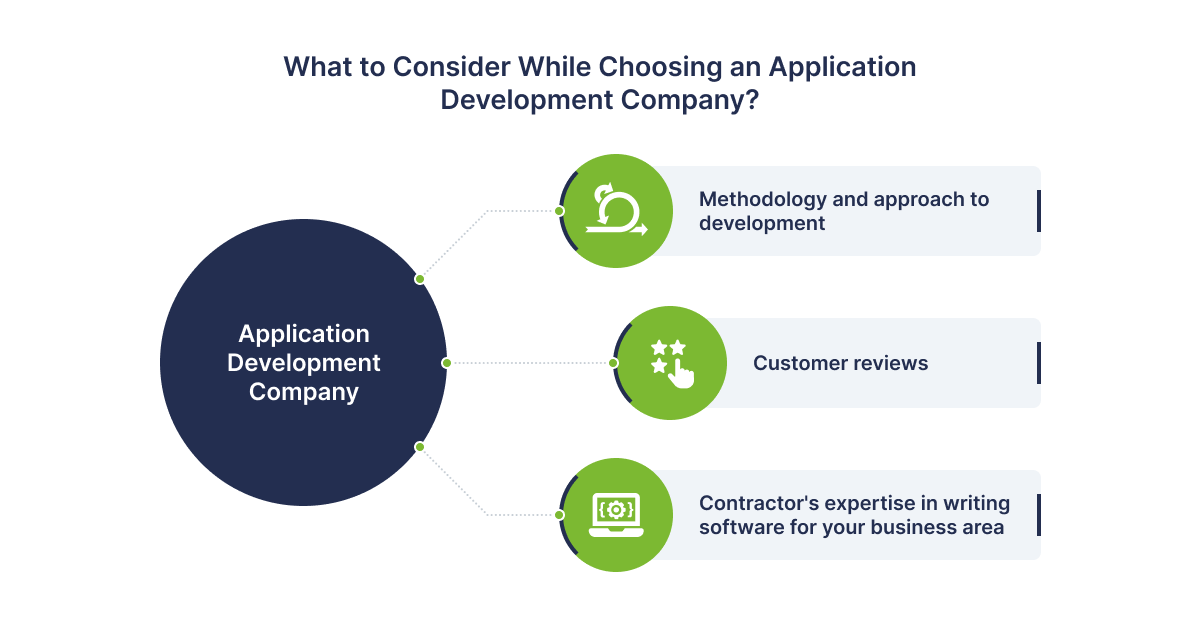 Evaluating the cost of developing a mobile or web application, it is worth considering the following points: 
contractor's expertise in writing software for your business area;
customer reviews; 
methodology and approach to development.
An analysis of circumstances and terms of cooperation with the developers will allow you to find "your" contractor who implements the idea at the highest level.
Software Development Hub is a team of like-minded people with broad experience in IoT software development, web and mobile engineering. We provide clients with a full comprehensive custom development cycle, including architecture planning, business analysis for clients, UI/UX design, quality control, project management and support.
Discuss your project
Keeping up with evolving technology trends and practices, we create cutting-edge software solutions.
application cost mobile application
Contents
Discuss your project
Keeping up with evolving technology trends and practices, we create cutting-edge software solutions.