Top Education App Design Trends in 2023
2022-12-05
813
Contents
A great user interface design for an e-learning application should be based on minimalism, content visualization, and learning optimization. The main design trends in edutech are presented below.
Content visualization
Content visualization and interactivity of learning platforms increase user attention and engagement. Edtech designers try to replace long texts with quality infographics and videos. Visual content better conveys complex ideas and simplifies information compared to plain text. This keeps users more motivated to learn.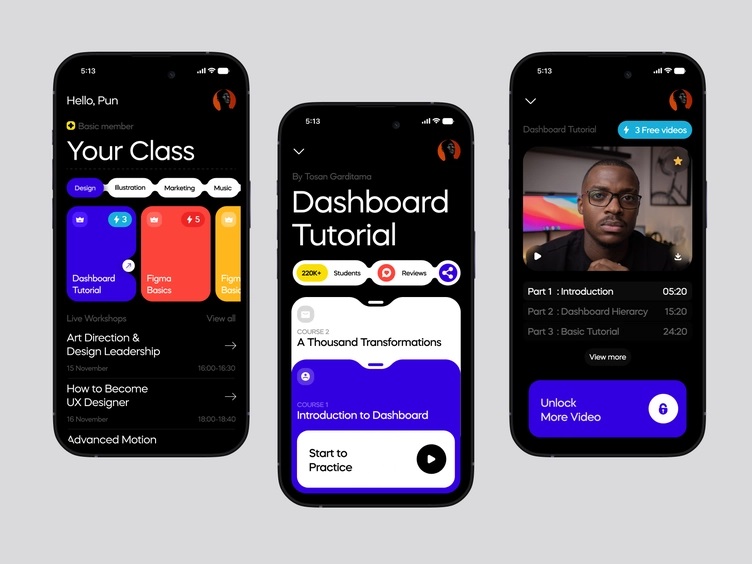 Source: dribbble.com
Mobile design
Initially, the educational technology market was mainly focused on desktop computers, but the trend has changed. 60% of web traffic comes from mobile devices, so it is worth paying particular attention to how content looks on mobile devices. There are two nuances here.
Because of the limited space on small screens, designers must ensure that the most important elements are displayed correctly.
The designer must provide intuitive navigation. Since the screen is limited, it is worth highlighting the primary and secondary elements. Using a hamburger menu is one good solution for navigation.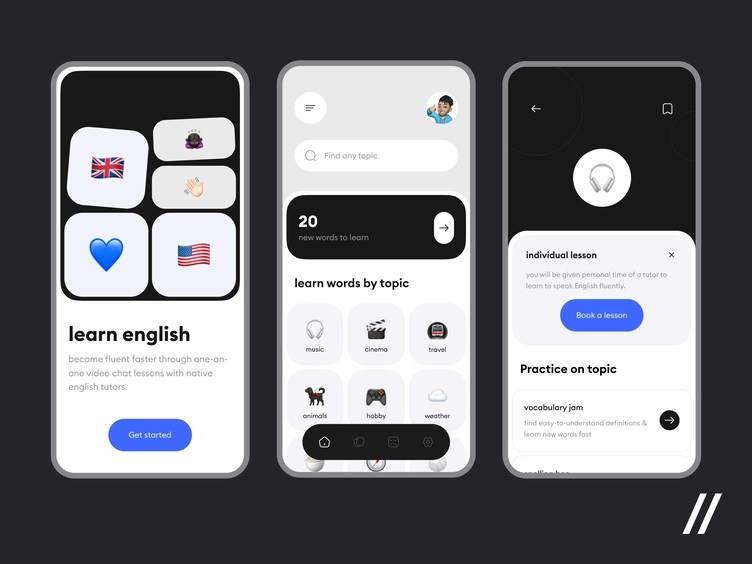 Source: dribbble.com
Edtech minimalism
Designers stick to simple interfaces based on open spaces and clear boundaries when working on educational technology applications. A few accent colors replace complex shadows and textures. Designers design web and mobile applications with the slogan "less is more".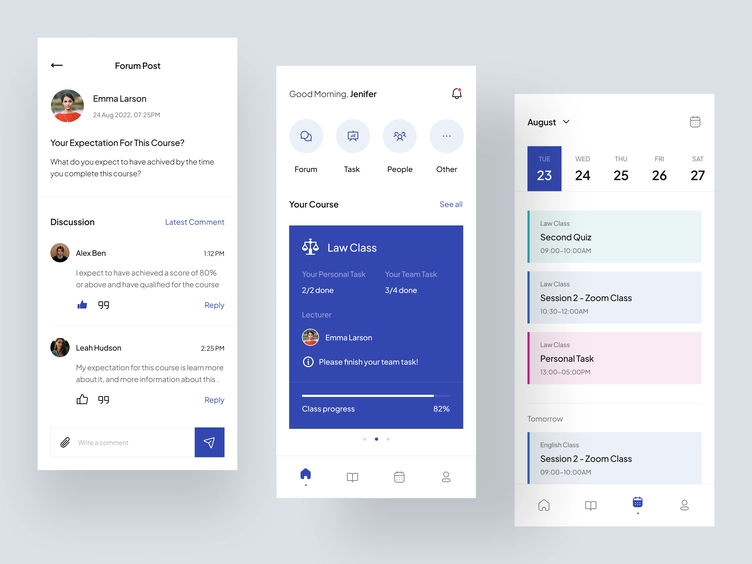 Source: dribbble.com
Gamification
Game elements in educational technology design are extremely popular — educational applications created with games in mind guarantee a high level of interaction, motivation, and engagement. In addition to engagement, gamified elements evoke an emotional response and impress your website visitors. Gamification works well, regardless of the age of students. Progress tracking boards, experience badges, and best user lists are often designed with gamification or animations that awaken excitement and a passion for learning.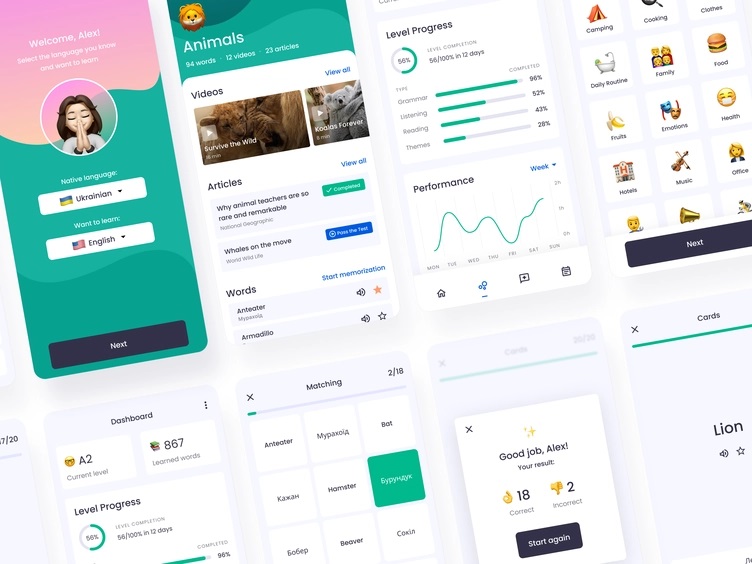 Source: dribbble.com
AR & VR in e-learning
The most advanced edutech apps are designed with AR and VR technology. It multiplies engagement and works exceptionally well for children. Just imagine, learning is not with images created by imagination, but you can see it all.
But it is important to note that AR and VR are still very expensive, which is a significant disadvantage.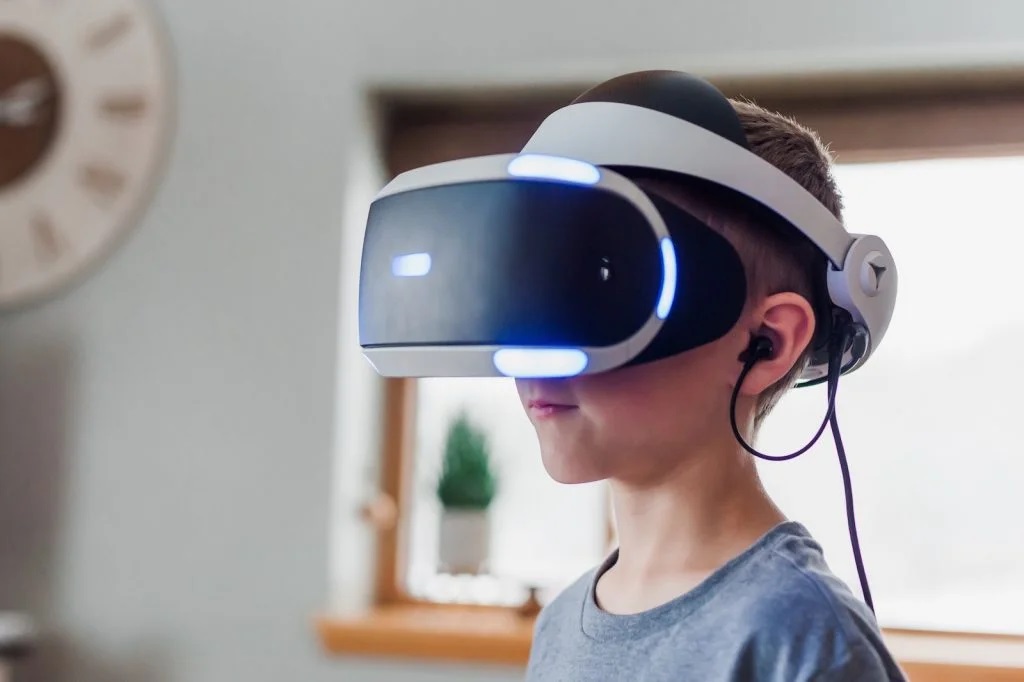 AR & VR in E-Learning
 
Personalization
One of the trends in UX application design is to allow users to customize the platform interface themselves. This trend is also actively used in creating e-learning applications.
Adapting the content to the individual needs of users means achieving greater customer satisfaction and usability of the product.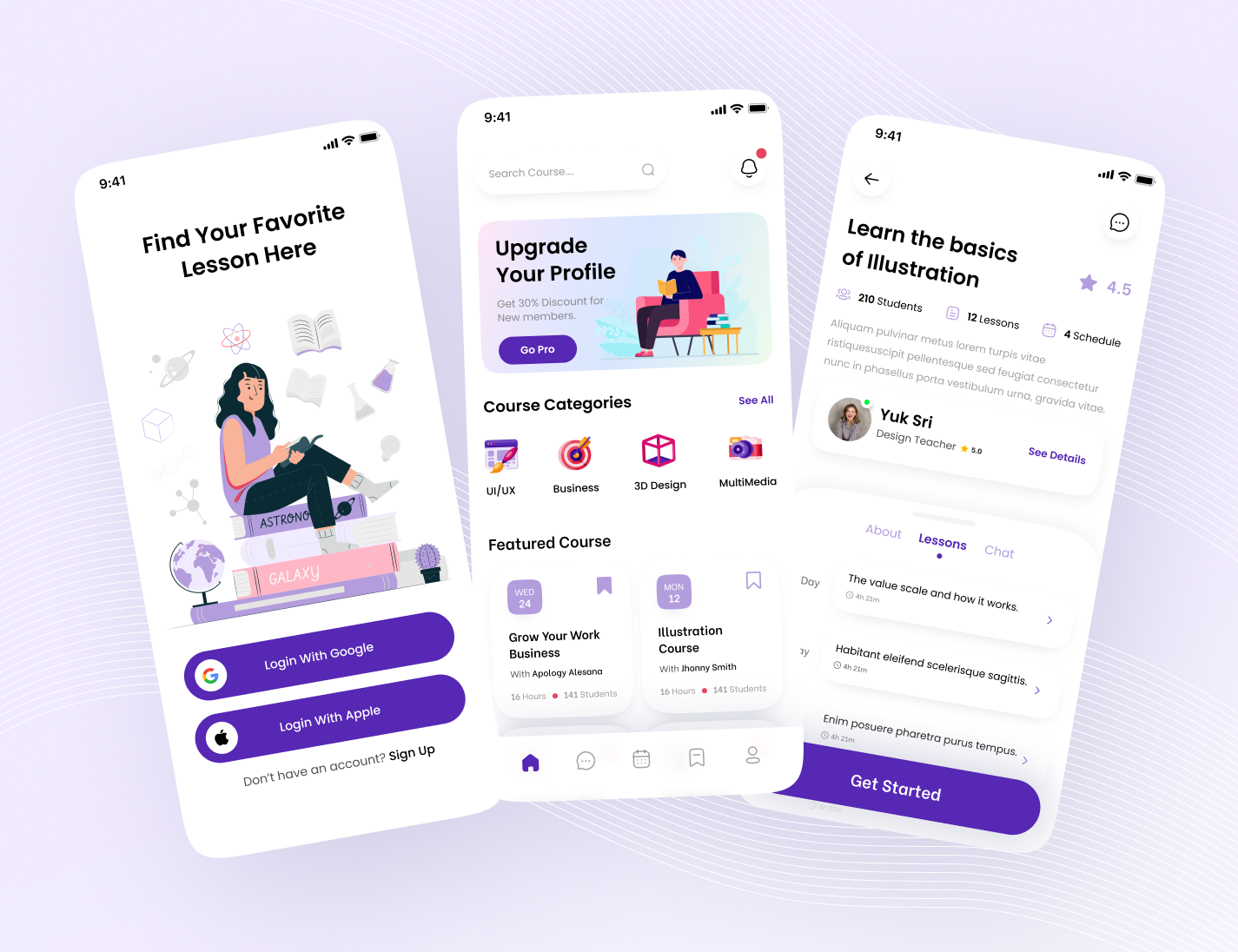 Source: dribbble.com
Dark mode
This, too, is an early general trend for app design in 2023, but it is also actively used in the creation of educational apps. Currently, about 82% of smartphone users find dark mode convenient and turn to it daily. They can usually adjust brightness, color tones, shutdown timers, and more.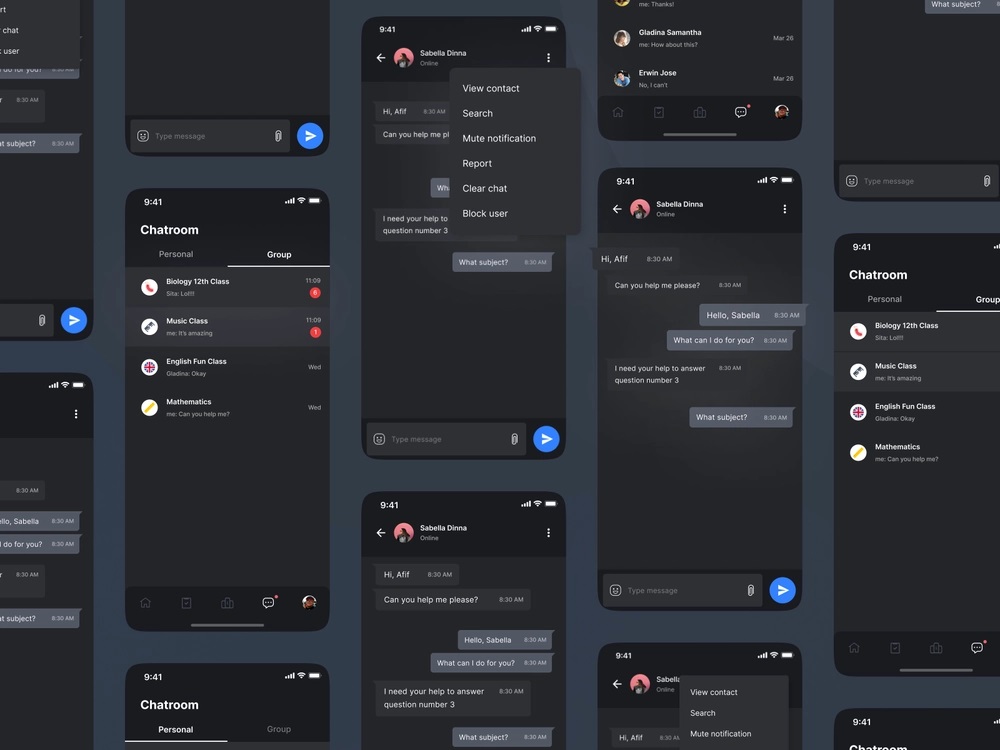 Source: dribbble.com
Navigation
Simple and clear navigation is the key to the success of a learning platform. Designers are increasingly creating a minimalistic navigation bar so that users can easily find the section they want. Well-designed navigation in eLearning apps means that users should be able to intuitively find and use areas with courses, lessons, lecturers, and progress.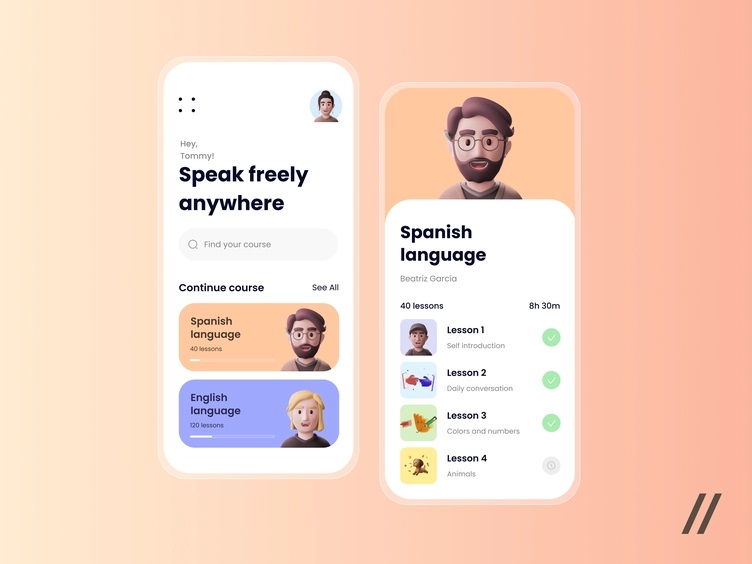 Source: dribbble.com
AI & ML
Artificial intelligence (AI) and machine learning (ML) are transforming education and fundamentally changing teaching and learning across education.
AI helps the teacher to provide individualization and intensify the learning process. AI-based chatbots in the virtual classroom can act as teacher assistants in the online classroom. For example, they can help clarify basic doubts and reinforce concepts. 
Human teachers may not be available to their students at all times, AI tools can help bridge this gap. Because these tools can be available to students at any time, students have the ability to refer to them at any time to improve their understanding.
Machine learning is often used for analytics, compiling dashboards on student progress, amount of material covered, comparison tables, as well as predicting final grades based on texts during the semester.
We also recommend you read the article "16 UI/UX design trends for medical mobile apps in 2023"
Discuss your project
Keeping up with evolving technology trends and practices, we create cutting-edge software solutions.
design trends
Contents
Discuss your project
Keeping up with evolving technology trends and practices, we create cutting-edge software solutions.