The SDH company has set up a charity fund for internally displaced people, how it is going to be distributed
2022-05-23
1091
The IT company Software Development Hub (SDH) has launched a charity fund to assist refugees and internally displaced people in Ukraine.
Anyone can become a refugee if circumstances change.
For the SDH team from Kharkiv, the day on February 24 started at 5 a.m. with the horror of distant explosions and flashes of light. When our company's employees got accustomed to the sounds of roaring villain aircraft, missiles, and other deadly weapon over the roofs of their dwellings, most of them had already been evacuated to safer cities in the western regions.
The recreation center Dzherelny in the city of Modrychi, Lviv region, became such a safe haven. Here our colleagues found a temporary shelter for themselves and their families.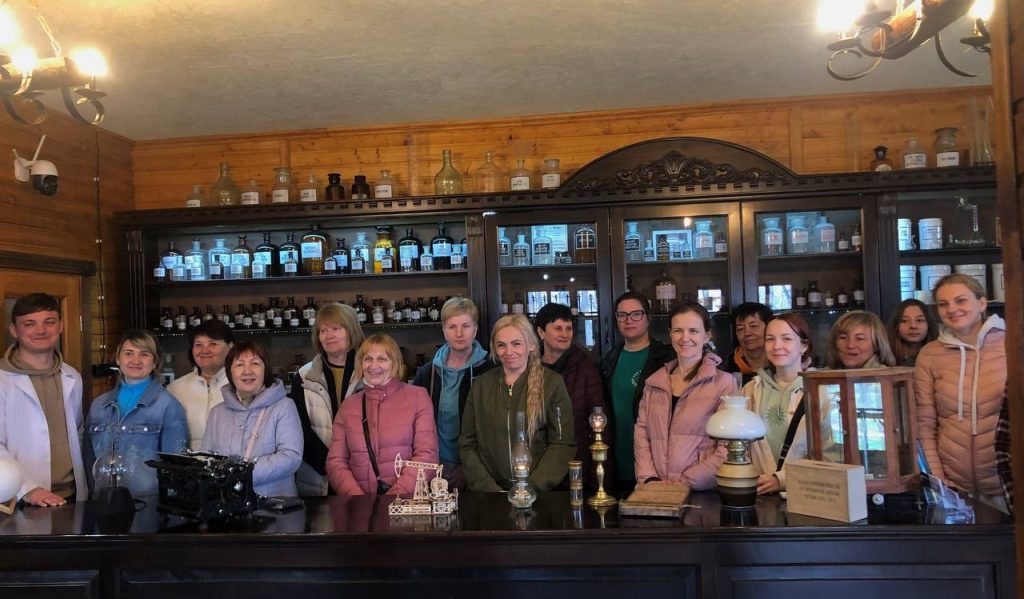 All those who asked for help were settled in Dzherelny for free. The management of the sanatorium provided accommodation and food. They tried to place families in separate rooms, equipped with all the necessary furniture. Some people had no seasonal clothes or hygiene products with them. In cooperation with the management of the recreation center, members of the SDH team organized the stay for all the residents.
Today there are 130 of them, a third of the residents are children. These people come from different cities and towns, they have different professions and educational backgrounds, and their age is also different, but all of them are united by the sanatorium Dzherelny, which became their new common home place.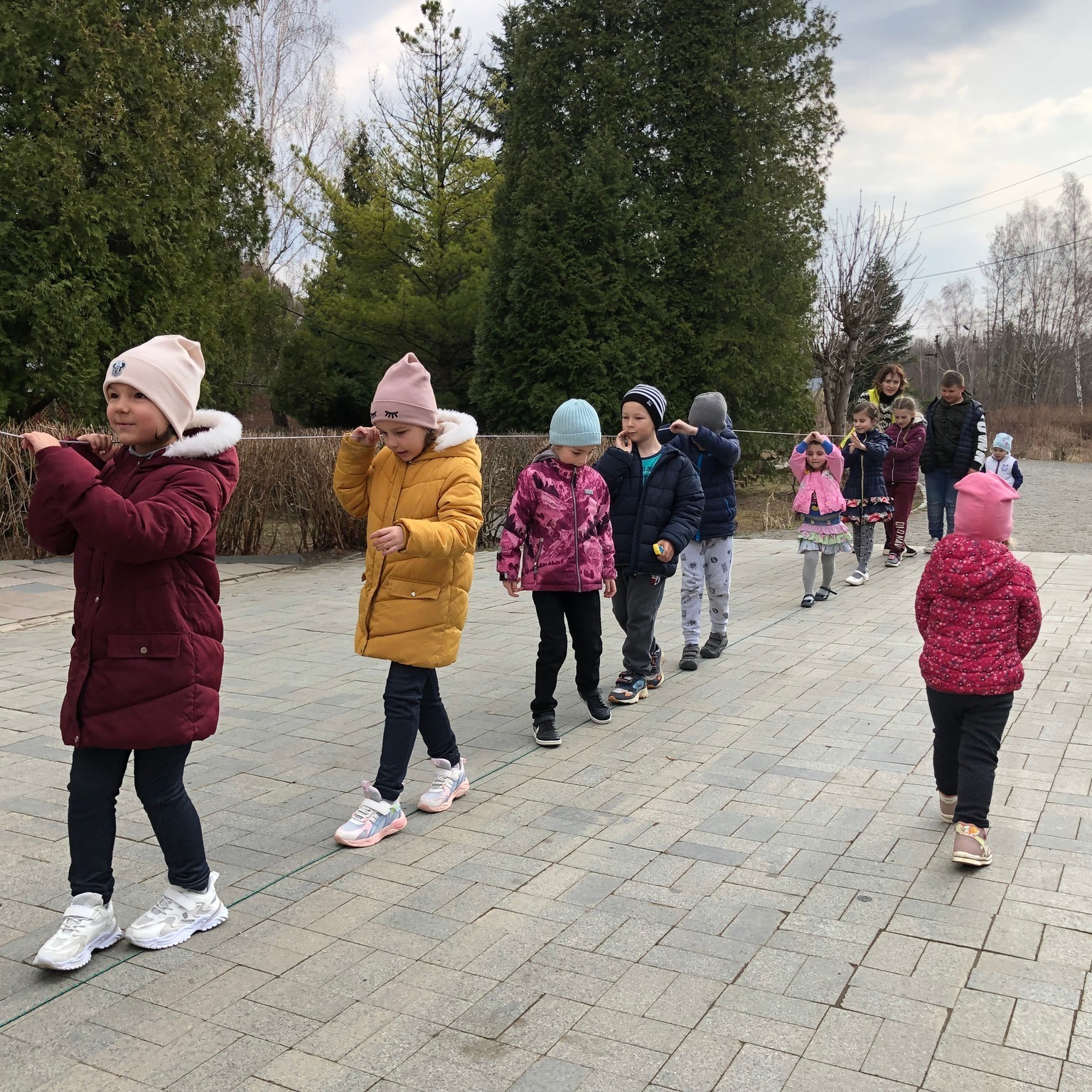 With the help of volunteering and the support of local authorities, the new residents are trying to arrange their stay, nutrition, healthcare, workspace, children's education. New people are still coming to the sanatorium. Most of them are residents of the cities with active warfare, others are displaced persons who lost their dwellings. Each story is unique and touching, full of sorrow for a peaceful past. 
However, the resources for the maintenance of the sanatorium are inevitably depleting. The number of hospitality organizations that have been sheltering migrants for free is huge in Ukraine.
Having an "insider" vision of the problem, SDH created the Hostline Charitable Foundation. Its funds are spent on internally displaced persons in Ukraine and on support of hospitality companies that are hosting them. 
The mission and activity of the Foundation
The organization's mission is to help refugees and internally displaced persons. The fund focuses on personalized assistance to families in critical need. Attracting generous donations, organizing humanitarian aid delivery, and providing informational assistance, Hostline Foundation supports the Ukrainian hospitality industry which accommodates people affected by the hostile invasion. 
"We are doing our best to provide people with a safe and comfortable shelter and financial assistance to help them solve urgent household problems. It is done by joint efforts of local governments, generous suppliers, volunteers, and individuals who feel sympathetic to hardships of others. Thus we are building a complete assistance chain ," says Victoria Jablonska, the head of the Hostline Foundation. 
As of today, the fund is filled with charitable contributions from SDH's foreign partners and another half of the contributions are made by the company and its employees. The Hostline team consists of 10 volunteers who reside permanently in Ukraine, they are not planning to relocate, but intend to keep assisting. The Hostline Foundation provides targeted financial assistance to the families of war victims in Ukraine, it also provides partial compensation for living expenses. Another area of activity is focused on searching for food and non-food humanitarian aid (clothing, footwear, hygiene products, basic necessities, household, and medical goods) supply. 
The Foundation collects donations for two active programs: 
direct financial assistance in the amount of UAH 3,000. (equivalent to $ 100) ; 
compensation for the cost of living for migrants. 
How can $100 influence the life of a person?
By launching the program "Targeted financial assistance to Ukrainian families in the amount of UAH 3,000.", the Foundation sought to reduce the short-term financial difficulties of persons registered with the status of migrants in Ukraine. In the long run, it is an investment in human capital and health to eradicate poverty. 
According to the UN, the majority of more than 8 million internally displaced persons in Ukraine, are women with children. Direct remittances allow recipients to make the financial choices that best suit their families. 
Having only 3000 UAH. (equivalent to $ 100) as immediate assistance, families can restore stability and plan for the future for weeks ahead. Numerous studies show that families allocate most of their money to their homes and housing improvement. The money received is also spent on food, medicine, social activities, and health. 
Another advantage of the targeted financial assistance is its immediacy, as traditional humanitarian aid requires a long supply chain, from fundraising and procurement to delivery and distribution. 
The first achievements
For the month of the Foundation functioning, it has managed to provide targeted financial assistance to 20 families of migrants from different parts of Ukraine — Mariupol, Kharkiv, Lyman, Gostomel, and other cities.
Among those who received the targeted financial assistance from Hostline were an artist Iryna Holovakina, who had spent the first two weeks of the war in a bomb shelter in Mariupol under artillery shelling and airbstrikes. One of Irina's paintings has been recently sold at the «Cultural Resistance» charity auction, but her family lost their home and permanent sources of income. Now they have received financial assistance to meet basic needs such as food, shelter, and medicine.
Another case is Dasha and her son, whose house was completely destroyed in Mariupol. Dasha relocated twice, she already had to flee from Donetsk in 2014. Now she has moved to Lviv region and is trying to satisfy the most important needs of her child. 
What the displaced people need the most is immediate financial support to pay for the temporary housing. The problem is complicated by the fact that due to the war many Ukrainians lost their permanent sources of income, and some of them lost their workplaces. 
How to join? 
The contribution of philanthropists and the commitment of foreign foundations to Ukrainian refugees is extraordinary. But even more support is needed to help a growing number of migrants recover from their injuries and restore their lives. 
One of the sources of donations is corporate fundraising, which is offered by the Hostline Foundation. Corporate fundraising activities help strengthen the trust of employees, improve corporate social responsibility, and influence community moral. Motivating employees to take part in such activities, foreign companies raise funds for Ukrainian refugees and temporarily displaced persons. This can be any charity event, such as a corporate dinner, a car wash, or a sports auction. Philanthropists collect humanitarian aid, hold charity events, tell their friends about the Foundation, or just make a small donation. 
We constantly need funds to provide targeted financial assistance to victims of war. We are also looking for volunteers who can help us with research and informational support in media, as well as powerful influencers who could contribute to our fundraising efforts even more. To make a donation, please, follow the link with the Foundation banking details.  
You can multiply our efforts by making donations, or subscribing to us on social networks, or just spreading the information about us: 
Discuss your project
Keeping up with evolving technology trends and practices, we create cutting-edge software solutions.
charity StandWithUkraine
Discuss your project
Keeping up with evolving technology trends and practices, we create cutting-edge software solutions.